Accountability in Healthcare Essay
Accountability in Healthcare Essay
Generally, accountability means accepting responsibility for actions taken, being transparent in all actions, and being open for others to observe and question the actions. In healthcare, accountability is whereby healthcare providers and institutions prioritize the patient's best interests and cultivates a system whereby all actions can be justified. It also entails compliance with privacy laws or regulations and maintaining ethical conduct to protect patients' safety and privacy. Organizations that help healthcare institutions maintain accountability exist. Additionally, newer models of care have improved accountability in healthcare institutions. This essay explores an Accountable Care Organization (ACO) and how it impacts healthcare providers, discusses the benefit of hospitals in partnering with primary care providers, and discusses the value-based purchasing program.
Accountable Care Organization and How it Impacts Healthcare Providers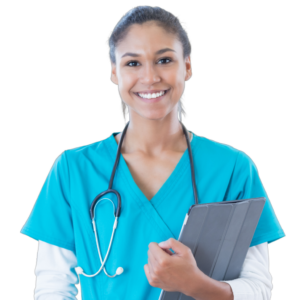 Struggling to meet your deadline ?
Accountability in Healthcare Essay
done on time by medical experts. Don't wait – ORDER NOW!
Accountable care organizations are a care provider and payer arrangements established to improve the coordination between primary care physicians, hospitals, specialists, and public or private health payers. According to the American Hospital Association (AHA, n.d.), ACOs are formed by a group of clinicians, hospitals, and other healthcare providers who come together voluntarily, to offer high-quality care to designated patient groups. The primary aim of ACOs is to reduce healthcare costs while improving patient outcomes for patients in the designated groups. Different accountable care organizations exist. One of the common ACO initiatives is Medicare Shared Savings Program (MSSP). The MSSP was established by the Centers for Medicare and Medicaid Services (CMS) to improve care for all Medicare beneficiaries. Additionally, MSSP rewards eligible care providers for achieving better health for individuals, improving population health, and lowering the growth f healthcare expenditures. The eligible care providers must be members of an ACO, such as the Cleveland Clinic Medicare ACO.
The MSSP impacts healthcare providers significantly. First, since the organization provides financial incentives to the healthcare institutions for meeting or exceeding the set goals on savings and maintaining healthcare quality, the organization motivates providers to do their best to maintain good care quality. Additionally, the ACO encourages healthcare providers to reduce healthcare costs, as it offers the eligible institutions a choice on whether they would like to share both losses and savings or savings only. Therefore, even though care providers may make losses, they can maintain high care quality.
Apart from incentives, the ACO also helps healthcare providers coordinate care and manage population health effectively. According to Moy et al. (2022), accountable care organizations bring together various care professionals and encourage them to work together for improved patient outcomes. Additionally, they promote healthcare providers' engagement in health promotion and preventive initiatives to manage population health and improve wellness in the populations they serve.
Difference between ACOs and Health Maintenance Organizations (HMOs)
Generally, health maintenance organizations are managed health insurance, whereby the health insurance providers have an agreement with the healthcare providers controlling the cost of care while providing a range of services to the enrolled members. Under the HMOs, the enrollees are eligible for comprehensive medical services at a fixed prepaid fee. Accountable care organizations differ from health maintenance organizations of earlier years in several ways.
First, health maintenance organizations are insurance programs that offer their services to a designated population at a fixed price, while accountable care organizations are coordinated programs that provide incentives to healthcare providers to promote the reduction of healthcare costs and improve care quality. Secondly, HMOs provide their insurance services to patients who are only required to seek care within the HMO network with a referral from other care providers in the network. In contrast, in ACOs member healthcare institutions, patients are not restricted from seeking healthcare services from other institutions. Kaufman et al. (2019) note that ACO patients can be attended to by any physician of their choice, and patients who are not satisfied with the treatment at one institution are free to seek treatment elsewhere.
Furthermore, patient participation in ACOs is mainly voluntary and lacks enrollment provisions, while in HMOs, participants must choose a primary care provider within the HMO for them to join and receive services from other in-network providers. In addition, ACOs are based on value-based care, while HMOs offer insurance coverage for in-network services for enrolled members.
Role of Health Information Technology in Newer Models of Care
The healthcare system has transitioned over the past few decades to new models of care. The new models of care include value-based care, patient-centered care, population health management, patient-centered medical homes, community-based care, and integrated care models, among others (Eddie et al., 2019). Health information technology (HIT) plays a significant role in transitioning to the new care models and facilitating their maintenance.
Health information technology enhances the implementation of new healthcare models since most models rely on technology. For instance, community-based care and telehealth and telemedicine models have been made possible by healthcare professionals providing care to patients remotely with the help of health information technology. Additionally, health information technology has made communication and collaboration among healthcare workers easier, thus easing the transition from one care model to another. In addition, Chen et al. (2019) note that health information technology has increased the efficiency of healthcare services, thus helping the healthcare providers and the healthcare system, in general, to provide care services to more people while bridging the geographical gap, thus transitioning to newer care models. Health information technology has also facilitated the transition to patient-centered care models since it has enabled the handling of patient information individually while enhancing patient safety and confidentiality.
Benefits of Hospitals Partnering with Primary Care Providers
Hospitals may often partner with primary care providers to provide integrated healthcare services and enhance coordination for better care outcomes. The partnerships may include joint care practices, referrals, managing population health through joint health promotion initiatives, and quality improvement projects. The partnership yields several benefits, which include better coordination of care. Improved care coordination along the care continuum enables the hospital or the primary care providers to offer better services, leading to better care outcomes.
Through joint initiatives, hospitals and healthcare providers can share health information for learning and develop care plans that help improve patients' experience. According to Begun and Jiang (2020), hospitals can work with primary care providers to enhance continuity of care and promote specialized care services, thus improving patient experience and outcomes. In addition, the partnerships increase efficiency in resource utilization by providing the necessary care to patients at a timely and correct level, thus reducing healthcare costs.
Bundling Payments in Containing Healthcare Costs
Bundled payments are a form of value-based reimbursement method whereby a comprehensive payment is made to cater for an entire care period. It mainly entails a fixed-price agreement for a predefined care episode, catering to all services offered for a particular condition. Bundling payments considerably reduced healthcare costs. According to Yee et al. (2020), bundling payments contains healthcare costs by encouraging payers to pay for one bundle, for the entire healthcare episode, rather than paying for individual services. The bundle is usually cheaper since there are no additional costs for other related services, thus containing costs.
Furthermore, bundling payments helps the healthcare provider to reduce unnecessary services not covered in the bundle, and streamline administrative costs, thus containing healthcare costs. More so, bundling payments contains healthcare costs by coordinating care among the care providers required in an episode, thus avoiding duplicating services and reducing costly complications and hospital admissions.
Pay for Performance (P4P) in Improving Care Quality
Pay for performance is a value-based reimbursement model whereby healthcare providers are incentivized based on their performance on specific set targets related to patient care. The P4P model encourages providers to maintain high-quality healthcare services as quality equals incentives. The overall aim of this model is to improve care quality. It improves care quality by setting high-performance metrics, employing evidence-based practices, and enhancing care coordination and preventive care. Additionally, the P4P system improves care quality by focusing on outcomes, thus encouraging care providers to maintain the best quality.
The Value-Based Purchasing Program
The value-based purchasing program (VBP) is a healthcare reimbursement model whereby payment is directly associated with the value and quality of care provided in institutions. The program uses financial incentives or penalties to encourage healthcare providers to deliver quality healthcare services and improve care outcomes. According to Kocakulah et al. (2021), the primary aim of the VBP is to transition the healthcare system from a fee-for-service model to a value-based care model.
VBP Program Impact on Reimbursement to Hospitals and Who Benefits Most
The VBP programs affect the reimbursement to hospitals. First, hospitals may receive less reimbursement and attract penalties if they fail to meet performance metrics, thus suffering financial constraints or losses. Secondly, hospitals may get bonuses above the reimbursements for meeting performance measures, which can improve reputations and consequently increase patients and related reimbursements. Third, hospitals get increased reimbursements from bundled payments for charging fixed costs for a care episode despite the services offered (Kocakulah et al., 2021). The patients benefit most from value-based reimbursements. Patients get to have quality services and improved care outcomes since the care providers, on the other hand, strive to maintain care quality. Patients get cost reduction, thus getting value for their money, with improved outcomes.
Hospital Performance Measurement by VBP Program
The value-based program has put performance metrics in place to measure individual hospitals' performance, thus reimbursing them on that basis. These performance metrics include patient safety indicators, patient experience and satisfaction scores and surveys, measurable health outcomes such as readmission rates, and the rate at which hospitals avoid adverse effects and complications through effective care services. These metrics allow for comparison between care institutions, thus informing performance improvement initiatives.
Conclusion
Accountability Care Organizations, value-based care models, and performance-based reimbursement systems are leading to substantial changes in the healthcare sector. These initiatives prioritize transparency, coordination, and patient-centered approaches to enhance care quality, improve patient experiences, and maximize the efficient use of healthcare resources. The collaborative efforts of healthcare providers, institutions, and payers are vital in building a sustainable and patient-focused healthcare system using the new care models.
References
American Hospital Association (n.d.). Accountable Care Organizations. What are Accountable Care organizations? Retrieved from https://www.aha.org/accountable-care-organizations-acos/accountable-care-organizations
Begun, J. W., & Jiang, H. J. (2020). Health care management during Covid-19: Insights from complexity science. NEJM Catalyst Innovations in Care Delivery, 1(5). https://doi.org/10.1056/CAT.20.0541
Chen, H. S., Jarrell, J. T., Carpenter, K. A., Cohen, D. S., & Huang, X. (2019). Blockchain in Healthcare: A Patient-Centered Model. Biomedical Journal of Scientific & Technical Research, 20(3), 15017–15022. https://www.ncbi.nlm.nih.gov/pmc/articles/PMC6764776/
Eddie, D., Hoffman, L., Vilsaint, C., Abry, A., Bergman, B., Hoeppner, B., Weinstein, C., & Kelly, J. F. (2019). Lived Experience in New Models of Care for Substance Use Disorder: A Systematic Review of Peer Recovery Support Services and Recovery Coaching. Frontiers in Psychology, 10, 1052. https://doi.org/10.3389/fpsyg.2019.01052
Kaufman, B. G., Spivack, B. S., Stearns, S. C., Song, P. H., & O'Brien, E. C. (2019). Impact of Accountable Care Organizations on Utilization, Care, and Outcomes: A Systematic Review. Medical Care Research and Review: MCRR, 76(3), 255–290. https://doi.org/10.1177/1077558717745916
Kocakulah, M. C., Austill, D., & Henderson, E. (2021). Medicare cost reduction in the US: A case study of hospital readmissions and value-based purchasing. International Journal of Healthcare Management, 14(1), 203-218. https://doi.org/10.1080/20479700.2019.1637068
Moy, H.P., Giardino, A.P. & Varacallo, M. (2022) Accountable Care Organization. In: StatPearls [Internet]. Accessed from https://www.ncbi.nlm.nih.gov/books/NBK448136/
Yee, C. A., Pizer, S. D., & Frakt, A. (2020). Medicare's Bundled Payment Initiatives for Hospital-Initiated Episodes: Evidence and Evolution. The Milbank Quarterly, 98(3), 908–974. https://doi.org/10.1111/1468-0009.12465
Assignment Description:
Accountability in Healthcare
This assignment will be at least 1500 words. Address each bulleted item (topic) in detail including the questions that follow each bullet. There should be three (3) sections in your paper; one for each bullet below. Separate each section in your paper with a clear brief heading that allows your professor to know which bullet you are addressing in that section of your paper. Include a "Conclusion" section that summarizes all topics.
This week you will reflect upon accountability in healthcare and address the following questions:
Briefly define an Accountable Care Organization (ACO) and how it impacts health care providers:
How do ACOs differ from the health maintenance organizations (HMOs) of earlier years
What role does health information technology (HIT) play in the newer models of care?
What is the benefit of hospitals partnering with primary care providers?
How does bundling payments contain healthcare costs?
How does pay for performance (P4P) improve quality care?
Briefly discuss the value-based purchasing program?
How do value-based purchasing (VBP) programs affect reimbursement to hospitals?
Who benefits the most from value-based reimbursement and why?
How does the VBP program measure hospital performance?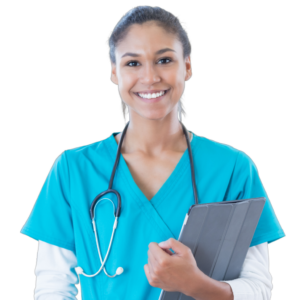 Struggling to meet your deadline ?
Accountability in Healthcare Essay
done on time by medical experts. Don't wait – ORDER NOW!