Advocacy to Impact Population Health Through Written Testimony Essay
Advocacy to Impact Population Health Through Written Testimony Essay
Dear Stephanie Foster,
Identify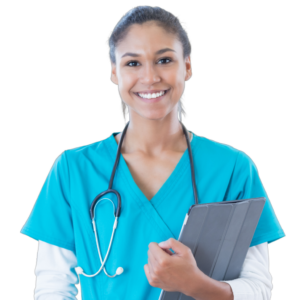 Struggling to meet your deadline ?
Advocacy to Impact Population Health Through Written Testimony Essay
done on time by medical experts. Don't wait – ORDER NOW!
My name is_. BSCN, RN. I am a nursing specialist in Jackson, currently working at Merit Health Central, and I am currently doing my DNP. I have worked in Merit Health Central for five years and have noticed an increased concern about the inability of some minority populations to access vital healthcare services, specifically diabetes care, citing high costs and being uninsured.
Situation
As a nurse in Jackson, I am concerned by the increased number of diabetes complication cases reported among African Americans in healthcare institutions. Most of these complications result from poor diabetes management and the inaccessibility of diabetes care services due to high costs. The Minority Diabetes Initiative Act- H.R.2178, recommends grants for diabetes care services in minority communities. If the policy is not enacted, it will lead to increased diabetes complications, hospitalizations, and mortality rates. A study by Haw et al. (2021) showed that minority populations bear a disproportionate burden of diabetes-related complications. Poor healthcare utilization related to cost is a major contributor to the case (Lambrinou et al., 2019).
Background
I appreciate your representation of the people of Jackson, district 63, and your concern for the people in your district, who are exposed to increased diabetes complication cases due to inadequate care utilization, especially the African American population. Having extensive experience in endocrinology and having worked with diabetes patients, I understand the extent to which they are affected by complications. Additionally, the patient's quality of life is diminished, and they even have an increased risk of early mortality. Common diabetes complications in this population include kidney failure, retinopathy, neuropathy, and cardiovascular diseases. A study by Cole and Florez (2020) also showed that African Americans are at an increased risk for diabetes and its complications due to their genetic predisposition. Therefore, I believe that grants for diabetes care will help reduce complications and promote preventive services to reduce diabetes cases.
Assessment
My professional assessment of African Americans bearing a disproportionate burden of diabetes, diabetes complications, and also disparities in diabetes care is that your support of the Minority Diabetes Initiative Act will be of much help in helping African Americans access diabetes care, thus prevent complications. The policy's stakeholders include the care providers, diabetes patients, and the entire healthcare system. Pushing the policy to be passed into law will reduce the financial burden on healthcare systems, enable care providers to deliver the necessary diabetes care and allow the patients to access them. Special interest groups would include the American Diabetes Association,  
References
Haw, J. S., Shah, M., Turbow, S., Egeolu, M., & Umpierrez, G. (2021). Diabetes complications in racial and ethnic minority populations in the USA. Current Diabetes Reports, 21, 1-8. https://doi.org/10.1007/s11892-020-01369-x
Lambrinou, E., Hansen, T. B., & Beulens, J. W. (2019). Lifestyle factors, self-management and patient empowerment in diabetes care. European Journal of Preventive Cardiology, 26(2_suppl), 55–63. https://doi.org/10.1177/2047487319885455
Cole, J. B., & Florez, J. C. (2020). Genetics of diabetes mellitus and diabetes complications. Nature Reviews Nephrology, 16(7), 377-390. https://doi.org/10.1038/s41581-020-0278-5
Week 7 Advocacy to Impact Population Health Through Written Testimony
Discussion
Purpose
The purpose of this discussion is to demonstrate advocacy skills in health policy related to the selected population and practice problem. This week, you discovered that the DNP-prepared nurse needs to develop an advocacy plan to impact healthcare policy with an emphasis on population health. In this discussion, you will create written testimony that can be used to advocate for change to improve the outcomes for your selected population and practice problem.
Instructions
Review the lesson and readings about advocacy, especially the Jurns (2019) article on ISBAR. Then, using the population, population problem, and policy from previous weeks, prepare written testimony advocating for policy change or implementation. Using the ISBAR format presented by Jurns (2019), provide written testimony about policy change you would like to propose. You may address any policymaker from the local to national level but please identify your audience.
(I) Identify
Address the person to whom you are speaking.
Introduce self and provide credentials.
Present expertise/experience and interest in issue.
(S) Situation
Describe the issue.
Identify the policy and provide the bill name and number if applicable.
Present the consequences if the policy is not enacted using data.
(B) Background
Acknowledge the decisionmaker's interests.
Restate your expertise and ability to comment on the issue.
Share a personal note of interest or brief story.
(A) Assessment
Give your expert professional assessment of the situation.
Provide evidence supporting how the policy positively affects stakeholders.
Identify support from stakeholders, special interest groups, and/or coalitions.
(R) Recommendation/Request
Offer your recommendation for a course of action.
Thank the policymaker for their time/attention.
Offer your assistance and expertise.
Salutation
Your name and title
Credentials
Contact information
Please click on the following link to review the DNP Discussion Guidelines on the Student Resource Center program page:
Link (webpage): DNP Discussion Guideline slinks to an external site.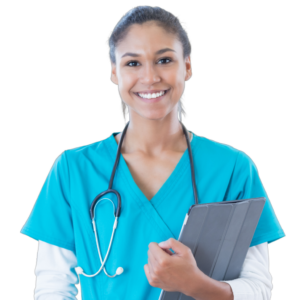 Struggling to meet your deadline ?
Advocacy to Impact Population Health Through Written Testimony Essay
done on time by medical experts. Don't wait – ORDER NOW!