Analyzing a Practice Gap Essay
Analyzing a Practice Gap Essay
The Doctor of nursing practice (DNP) degree is critical in advancing nursing practice, leadership, and research. As highly educated advanced practice nurses, DNPs have the knowledge and skills to improve patient outcomes, bridge the gap between research and practice, and address healthcare challenges (Rivaz et al., 2021). However, the nursing field is dynamic and continuously evolving, necessitating ongoing analysis of practice gaps to identify areas where DNPs can make a substantial impact. This project aims to develop and implement an evidence-based medication management protocol for psychiatric patients with multiple chronic conditions in mental health centers, aiming to improve patient outcomes and enhance the quality of care provided.
 Psychiatric patients often suffer from comorbidities, such as cardiovascular disease, diabetes, and respiratory disorders, which complicate their treatment plans. Scoglio et al. (2019) highlight that the present findings expand upon existing research and highlight the growing importance of addressing issues associated with polypharmacy among psychiatric patients. Okobi et al. (2022) further argue that the current practices within mental health centers do not adequately address the unique challenges associated with managing medications for patients with coexisting psychiatric and chronic conditions. This leads to suboptimal patient outcomes, increased healthcare costs, and reduced quality of life for the affected individuals.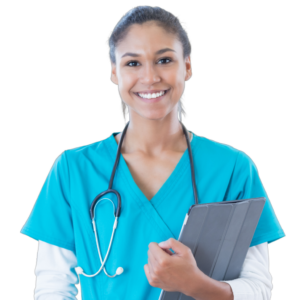 Struggling to meet your deadline ?
Analyzing a Practice Gap Essay
done on time by medical experts. Don't wait – ORDER NOW!
This project aims to optimize treatment outcomes, enhance patient safety, and promote holistic care for this population by implementing evidence-based interventions and adopting a patient-centered approach. The ultimate objective is to close the practice gap and provide a protocol for sustainable improvements in medication management practices in mental health centers. This protocol will reduce costs, improve patient outcomes, and promote a better quality of life for psychiatric patients with comorbidities.
References
Okobi, O. E., Agazie, O., Ayisire, O. E., Babalola, F., Dick, A. I., Akinsola, Z., Adeosun, A. A., Owolabi, O. J., Ajayi, T. O., & Odueke, A. Y. (2022). Approaches to medication administration in patients with lack of insight. Cureus, 14(7), e27143. https://doi.org/10.7759/cureus.27143
Rivaz, M., Shokrollahi, P., Setoodegan, E., & Sharif, F. (2021). Exploring the necessity of establishing a doctor of nursing practice program from experts' views: A qualitative study. BMC Medical Education, 21(1). https://doi.org/10.1186/s12909-021-02758-w
Scoglio, A. A. J., Adams, W. E., & Lincoln, A. K. (2019). Meaning and management of multiple medications among public mental health service users. Community Mental Health Journal. https://doi.org/10.1007/s10597-019-00491-9
Analyzing a Practice Gap
Discussion
Purpose
The purpose of this discussion is to analyze a gap in practice, which will serve as the catalyst for the development of the DNP practice change project.
Instructions
Reflect on your readings this week and provide your proposed DNP practice change project purpose statement in one concise sentence. The statement should clearly identify the following:
Gap in practice
Population impacted
Goal of the project
Please click on the following link to review the DNP Discussion Guidelines on the Student Resource Center program page:
Link (webpage): DNP Discussion Guide lines Links to an external site.
Program Competencies
This discussion enables the student to meet the following program outcomes:
Integrates scientific underpinnings into everyday clinical practice. (POs 3, 5)
Uses analytic methods to translate critically appraised research and other evidence into clinical scholarship for innovative practice improvements. (POs 3, 5)
Analyzes health care policies to advocate for equitable health care and social justice to all populations and those at risk due to social determinants of health. (POs 2, 9)
Course Outcomes
This discussion enables the student to meet the following course outcomes:
Apply clinical scholarship methodologies for designing, developing, implementing, and evaluating quality improvements and the translation of evidence-based practice, to improve healthcare outcomes at the micro, meso, or macrosystem level. (PCs 1, 3, 5; POs 3, 5, 9)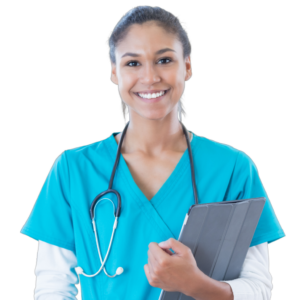 Struggling to meet your deadline ?
Analyzing a Practice Gap Essay
done on time by medical experts. Don't wait – ORDER NOW!