Big Data Risk and Rewards Essay
Big Data Risk and Rewards Essay
Technology advancements have revolutionized healthcare delivery. Big data entails widely implemented technology, focusing on increasing efficiency in care delivery. An example of big data is electronic health records widely applied in all healthcare facility departments. These technologies convey risks and advantages, and this essay addresses the advantages and rewards of big data in healthcare.
One of the potential benefits of big data is improved decision-making (Ngiam & Khor, 2019). Decisions made are high-quality and big data improves access to information and analytics. Big data helps provide a patient health history and analytics such as prevalence, incidences, and rates without much hustle. The information and analytics help make better care decisions hence better outcomes. Ngiam and Khor (2019) note that big data also enhances healthcare data organization, making it easy to retrieve and utilize. Patient information is significant, and big data integration in the healthcare system allows individuals to organize information appropriately for more efficient care. For example, nurses can categorize patients based on age or diagnosis for easier management.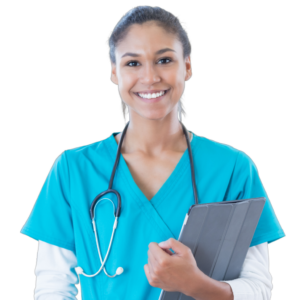 Struggling to meet your deadline ?
Big Data Risk and Rewards Essay
done on time by medical experts. Don't wait – ORDER NOW!
One potential risk of big data use is incompetent data analysis risks (Ngiam & Khor, 2019). Healthcare decisions primarily rely on analyzed data for decision-making. Big data provide an efficient way for data analysis. However, mistakes in the analysis process may lead to significant problems due to poor inferences and bad decisions based on wrong analysis. Vigilance is thus necessary to prevent such problems. Data privacy issues are also a common problem with Big Data in healthcare (Ngiam & Khor, 2019). External attackers often target data from these systems and can access patient data for personal use, which is against privacy rules and regulations.
Intrusion detection and encryption software are essential strategies for ensuring the security and privacy of healthcare data (Price & Cohen, 2019). These strategies help prevent intruders from accessing the systems and also help ensure intruders who access the systems are detected and action against their activity implemented. My current institution uses multiple data systems to ensure data analyzed is correct. Analysis using different systems helps establish data consistency and reliability. Big data integral in healthcare systems are vital and covey benefits such as better decision making. However, issues such as privacy and security breaches affect the technologies. Strategies such as intrusion detection can help address these risks.
References
Ngiam, K. Y., & Khor, W. (2019). Big data and machine learning algorithms for healthcare delivery. The Lancet Oncology, 20(5), e262-e273. https://doi.org/10.1016/S1470-2045(19)30149-4
Price, W. N., & Cohen, I. G. (2019). Privacy in the age of medical big data. Nature Medicine, 25(1), 37-43. https://doi.org/10.1038/s41591-018-0272-7
ASSIGNMENT:
PROVIDE a description of at least one potential benefit of using big data as part of a clinical system and explain why. Then, describe at least one potential challenge or risk of using big data as part of a clinical system and explain why. Propose at least one strategy you have experienced, observed, or researched that may effectively mitigate the challenges or risks of using the big data you described. Be specific and provide examples.
To Prepare:
Review the Resources and reflect on the web article Big Data Means Big Potential, Challenges for Nurse Execs.
Reflect on your own experience with complex health information access and management and consider potential challenges and risks you may have experienced or observed.
Resources for assignment:
McGonigle, D., & Mastrian, K. G. (2022). Nursing informatics and the foundation of knowledge (5th ed.). Jones & Bartlett Learning.
Chapter 22, "Data Mining as a Research Tool" (pp. 537-558)
Chapter 24, "Bioinformatics, Biomedical Informatics, and Computational Biology" (pp. 581-588)
Glassman, K. S. (2017). Using data in nursing practiceLinks to an external site.. American Nurse Today, 12(11), 45–47. Retrieved from https://www.americannursetoday.com/wp-content/uploads/2017/11/ant11-Data-1030.pdf
Thew, J. (2016, April 19). Big data means big potential, challenges for nurse execsLinks to an external site.. Retrieved from https://www.healthleadersmedia.com/nursing/big-data-means-big-potential-challenges-nurse-execs
Wang, Y., Kung, L., & Byrd, T. A. (2018). Big data analytics: Understanding its capabilities and potential benefits for healthcare organizationsLinks to an external site.. Technological Forecasting and Social Change, 126(1), 3–13.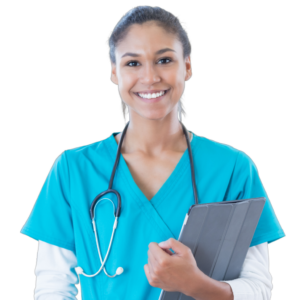 Struggling to meet your deadline ?
Big Data Risk and Rewards Essay
done on time by medical experts. Don't wait – ORDER NOW!