Book Critique: When Madness Comes Home Essay
Book Critique: When Madness Comes Home Essay
Summary of the Book
The book entails a collection of interviews with individuals who are suffering from mental illnesses, their spouses, parents, and siblings. The author hopes to inform the public more about mental illnesses by exploring the beliefs and realities around them from the perspective of those they have burdened. It discusses what these individuals have realized and what they wish they would have done differently. It also explores the relationships these individuals have with their loved ones and the costs they have incurred to live such lives.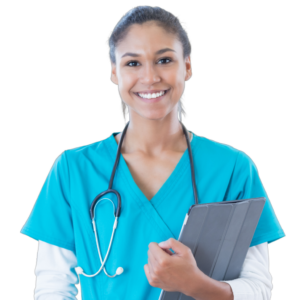 Struggling to meet your deadline ?
Book Critique: When Madness Comes Home Essay
done on time by medical experts. Don't wait – ORDER NOW!
The author also discusses the importance of educating the public on the stigma that faces these individuals, the essence of timely diagnosis and management, the effects of these illnesses on the families and the importance of support groups in helping the individuals adapt to this life. The interviews establish that individuals struggling with mental illnesses have realized the importance of medication and support from other individuals. The author also explores how mental illnesses have affected people from different cultural and economic backgrounds.
Reactions to the Book
The book presents a lot of emotions when looking at the lives of individuals who have experienced the effects of mental illnesses. There is a show of the difficulties faced and the victories that they have had over time. Despite the stories being sad, honest, and raw, they still provide optimism and encouragement for these individuals. I have developed more compassion and understanding for those who struggle with mental health issues and their loved ones. The book focuses on how mental illness can affect family ties and how people with mental illness often suffer discrimination and prejudice. Important considerations concerning society's responsibility to deal with mental health issues are also raised in the book. It stresses the importance of raising public understanding of mental health issues and providing easier access to care. I also feel motivated to take action in the face of mental health stigma. The book details the efforts of people and groups to bring attention to mental health issues and help those who need it. I will take action through advocacy for the rights of patients suffering from mental health issues.
I admire how the author approached the subject with empathy and without passing judgment. The book recognizes the complexities of families dealing with members with mental health disorders and stresses that no single approach will work for every family. As someone who may be experiencing comparable difficulties, I would appreciate being treated in this way. The book's narratives resonated with me because of their universality and depth. In particular, the Schwartz family's experience opened my eyes to the ripple effect that mental illness may have on a person's loved ones. Observing how various family members handled the crisis taught me a lot.
The book's helpful suggestions are another thing I enjoyed. Anybody in a relationship with a mentally ill partner may benefit from the author's recommendations for improving communication, caring for oneself, and making important decisions. She also provides advice on how to find additional help from places like counseling and support groups. The author makes a compelling case for increased sympathy and assistance from non-affected institutions like the mental health and justice systems, and I agree with their position. Partners of mentally ill people need additional support to cope with these difficulties.
Clinical Implications Noted
The book has Numerous clinical implications in the mental health field. It emphasizes the necessity for family support services and timely intervention and management for people with mental illness. The stigma and discrimination surrounding mental illness is one clinical issue that must be addressed. The book highlights how stigma affects the dynamics of families and relationships and discourages people from seeking therapy and help. Professionals in the mental health field can help reduce prejudice by dispelling myths about mental illness and pushing for expanded access to care. The significance of including patients' loved ones in care is another pragmatic issue. The book focuses on the effects of mental disorders on loved ones and how their participation in care might help those affected recover more quickly. Mental health specialists can help families cope with mental illness by teaching them to recognize the signs, talk openly about their feelings, and learn more about the disorder.
Treatment for mental illness should be holistic, meaning it should consider both the patient's physiological and psychological needs, as the book stresses. Medication management, counseling, modifications to lifestyles, and other services are some of the numerous resources at the disposal of mental health specialists when crafting individualized treatment regimens. The book also emphasizes the value of peer support groups in assisting with mental illness in the family. To help those in need of psychological assistance, mental health professionals can connect families to local support groups.
The book concludes by stressing the importance of never-ending investigation into the root causes and curative measures of mental disease. Contributions from mental health experts might be made through clinical trials or independent research investigations. In sum, this book offers several important clinical implications for those working in the mental health field. It stresses the need for continued research into successful therapies, early detection, family engagement in care, combating stigma, a holistic approach, peer support groups, and more. By implementing these concepts, professionals in the mental health field can do better for those they serve.
Factors that would Impact Treatment in a Therapeutic Relationship
The book discusses several issues that may influence therapeutic relationships. The client's unique qualities, the therapist's technique, the nature of the therapeutic relationship, and external influences like cultural norms all play a role. The book places a strong emphasis on the value of early intervention in the treatment of mental illness. One's prognosis improves with the time one begins treatment. The book stresses the importance of tailoring care to the specific requirements of each patient.
The strength of the therapeutic alliance is another consideration. The book stresses the significance of rapport, empathy, and trust between therapists and patients. A good rapport between therapist and patient boosts treatment success and patient satisfaction. The book also discusses how factors such as culture and society might affect medical care. For instance, the stigma associated with mental health issues may discourage people from getting treatment or overcoming their struggles. Mental health providers must be aware of and try to address these contextual issues during therapeutic interventions.
The treatment's success also depends on the therapist's technique and style. The book highlights that certain theoretical stances or approaches may suit various clients. Mental health practitioners need to be adaptable in their methods and provide individualized care. Comorbid medical diseases or substance use disorders, contextual stresses including unemployment or familial disputes, financial resources for obtaining therapy, and social support networks are other factors that can affect treatment.
References
Secunda, V. (1997). When Madness Comes Home. Hyperion.
Book for critique is Secunda, V. (1997). When Madness Comes Home. Hyperion.
Book review – Read the entire book. In 3-4 pages summarize the book, give your reaction, and state some clinical implications noted. What factors would impact treatment in a therapeutic relationship?
*In 7th edition APA format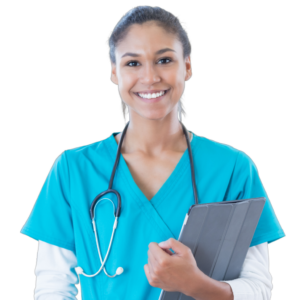 Struggling to meet your deadline ?
Book Critique: When Madness Comes Home Essay
done on time by medical experts. Don't wait – ORDER NOW!