Building a Comprehensive Health History Essay
Building a Comprehensive Health History Essay
A comprehensive health history is essential to providing quality care because it establishes the groundwork for comprehending a patient's medical history and guiding subsequent treatment choices. However, gathering this information requires tailored communication and interview techniques that consider each patient's unique needs and preferences. In this case study, we examine the health history of a white male patient, aged 80, who suffers from angina and resides on a farm located 80 miles away from the nearest healthcare center.
The main objective of conducting a comprehensive health history for the assigned patient is to develop effective communication and use proper interviewing techniques to collect relevant information and promote the effectiveness of the treatment process (Feng et al., 2022). The patient's characteristics necessitate an approach to the interview that is sensitive and holistic in understanding their circumstances. Nurses should also inquire about the patient's medical history, including past diagnoses, surgeries, and hospitalizations, to ensure a holistic assessment.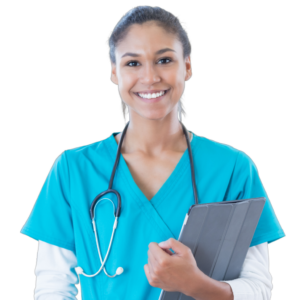 Struggling to meet your deadline ?
Building a Comprehensive Health History Essay
done on time by medical experts. Don't wait – ORDER NOW!
Additionally, their family history should be explored to identify any potential genetic predispositions or hereditary conditions relevant to their condition. Due to the patient's advanced age, conducting a risk assessment is necessary to ensure a thorough treatment process. This involves evaluating the patient's risk of falls, mobility challenges, cognitive decline, medication accessibility, affordability, and self-care abilities. These assessments help identify potential areas of concern and guide the development of a comprehensive care plan.
During the interview, nurses should begin by introducing themselves and explaining the purpose of the interview in a clear and empathetic manner, ensuring the patient feels comfortable and understood. According to Rietkerk et al. (2021), speaking in a slow and respectful tone is crucial when dealing with a patient of advanced age. Additionally, using simple language and avoiding medical jargon can significantly enhance the patient's comprehension. Any sensory impairments the patient may have, such as hearing loss, should also be considered, with necessary adjustments to ensure effective communication.
Understanding the patient's context is essential for gathering a comprehensive health history. Considering the patient's remote location and limited access to healthcare services, it is essential to inquire about his previous experiences with healthcare, including any difficulties faced in seeking medical attention. This helps to understand potential barriers and adapt the interview process accordingly. Since the patient is afflicted by angina, gathering information about his symptoms, frequency, and severity is crucial. As Ueland (2022) highlighted, open-ended questions should encourage patients to express themselves freely and describe their experiences in detail. Active and attentive listening, supportive cues, and nonverbal feedback, such as nodding or maintaining eye contact, should be employed to demonstrate engagement and encourage further sharing.
Risk Assessment Instrument
The frailty index is the most appropriate risk assessment tool to evaluate the patient's health risks. According to Lee et al. (2020), frail older adults frequently exhibit a range of risk factors across multiple domains, encompassing physical, psychological, and social aspects of their well-being. This index evaluates multiple dimensions of health, including physical, psychological, and social aspects, to identify frailty and potential risks in older adults. During assessing the patient's health risks, various questions can be asked to gather relevant information about the patient's well-being. Some of the questions may revolve around the patient's ability to perform activities of daily living. Additionally, nurses can inquire about recent changes in weight or appetite, falls or balance problems, visual or hearing impairments, chronic conditions, and social isolation. These comprehensive questions and physical assessments can help determine the patient's frailty and guide appropriate interventions.
Factors Impacting the Health and Risk Assessment
Considering the patient's age and limited access to healthcare, assessing their lifestyle and social determinants of health is vital. Inquiring about their daily routine, diet, physical activity level, and habits like smoking or alcohol consumption is necessary. Understanding their living conditions on the farm, including access to nutritious food and opportunities for exercise, provides valuable insights into their overall health and well-being.
Advanced age increases the likelihood of chronic conditions, functional decline, and frailty. As an elderly individual, the patient may be at an increased risk of cardiovascular diseases, including angina, which should be addressed during the health history assessment (Kojima et al., 2019). Gender can also influence health risks, such as males' higher prevalence of cardiovascular diseases. Ethnicity may contribute to disparities in healthcare access, cultural beliefs, and the prevalence of certain conditions. Finally, living on a farm could expose the patient to environmental factors such as air quality, pesticide exposure, physical hazards, and limited access to emergency medical services.
Targeted Questions
Can you describe any symptoms or discomfort you have been experiencing related to your angina?
How does your living situation on the farm impact your access to healthcare services and managing your condition?
Have you noticed any changes in your ability to perform daily activities or any recent falls or balance issues?
Can you provide information about your support system, including family and community resources?
Are there any other medical conditions or medications we should be aware of that may interact with your treatment for angina?
References
Feng, C.-C., Agostini, M., & Bertiz, R. (2022). Health history. Oer.pressbooks.pub. https://oer.pressbooks.pub/healthassessment.montgomerycollege/chapter/chapter-2-obtaining-and-documenting-a-health-history/
Kojima, G., Liljas, A., & Iliffe, S. (2019). Frailty syndrome: Implications and challenges for health care policy. Risk Management and Healthcare Policy, Volume 12, 23–30. https://doi.org/10.2147/rmhp.s168750
Lee, H., Lee, E., & Jang, I.-Y. (2020). Frailty and comprehensive geriatric assessment. Journal of Korean Medical Science, 35(3). https://doi.org/10.3346/jkms.2020.35.e16
Rietkerk, W., de Jonge-de Haan, J., Slaets, J. P. J., Zuidema, S. U., & Gerritsen, D. L. (2021). Increasing older adult involvement in geriatric assessment: A mixed-methods process evaluation. Journal of Aging and Health, 33(7-8), 482–492. https://doi.org/10.1177/0898264321993321
Ueland, V. (2022). Reassured on a background of vulnerability – people with microvascular angina 12 months after high-intensity physical exercise program. 18(1). https://doi.org/10.1080/17482631.2022.2162452
Building a Comprehensive Health History
The assigned case study is of a white male patient aged 80, afflicted by angina, and living on a farm 80 miles from the healthcare center. The patient is an old adult with limited access to healthcare services since he lives on a farm 80 miles from the healthcare center. The patient requires a comprehensive assessment that utilizes appropriate communication techniques to promote the effectiveness of the treatment process. The interview will include evaluating the patient's history, including social history. The geriatric population is mainly lonely due to a lack of social support from friends and families (Malik et al., 2021). The medical history will also be assessed to address underlying conditions; the patient will be informed about the need to take his past and be encouraged to share his story without reservations. The assessment will also include a risk assessment to ensure the completeness of the treatment process. Since older adults are predisposed to falls, the patient will be assessed on the risk of falls and mobility challenges. Other factors influencing healthcare outcomes of older adults, like the decline in cognitive functioning, accessibility and affordability of the prescribed medications, and the ability to perform self-care activities, will also be assessed (Malik et al., 2021).
Being an older adult, the communication techniques employed in the treatment process should be clear, empathetic, and respectful (Back et al., 2019). The healthcare professional should speak slowly and clearly since older adults usually have cognitive impairments that reduce their ability to understand spoken language quickly. Another communication technique to be used is to avoid unfamiliar medical jargon and will be assessed with the geriatric population to enhance their involvement in the process. Nonverbal communication, like gestures and body language, should be used to improve the understanding of older adults (Back et al., 2019). The nurse should also listen actively by paying attention to what the patient says and responding to the patient's concerns to promote patient-centered care. The other technique is being patient and empathetic. Older adults might take time to process information, so the attending nurse should be patient (Back et al., 2019). It is also essential to show empathy by assuring older adults that they will be supported in the treatment process to build trust and improve the quality of treatment outcomes.
Risk Assessment Instrument Selected
The risk assessment instrument selected is the frailty index. A frailty index is a tool designed to assess the overall health status of older adults aged 65 and above based on their ability to perform and engage in various day-to-day activities like mobility, cognition, social support, and nutrition (Church et al., 2020). Scores are then assigned based on the number of deficits identified. The frailty index risk assessment tool applies to the 80-year-old patient who lives far from the healthcare center to assess his mobility, nutrition, cognition, and nutrition status. It is essential to use the frailty index to assess mobility and determine if the patient can access the healthcare facility on his own. Being an older adult, it is prudent to determine if the patient has any social support from friends and relatives, which plays a significant role in the treatment process. Assessing cognition will help the provider devise effective ways of involving the patient in the treatment process and promote a patient-centered care approach.
Five Targeted Questions to Ask the Patient
The five targeted questions to ask the older adult patient with angina living far away from the healthcare facility will include the following;
How long have you been experiencing these symptoms?
What triggers those symptoms, and how can you rate their severity on a scale of 1 to 10?
Have you been taking any medications to manage your symptoms?
How often do you seek medical attention, and who brings you?
Do you stay with someone who helps you with activities like cooking, or do you do that yourself?
References
Back, A. L., Fromme, E. K., & Meier, D. E. (2019). Training clinicians with communication skills is needed to match medical treatments to patient values. Journal of the American Geriatrics Society, 67(S2), S435-S441. https://doi.org/10.1111/jgs.15709Links to an external site.
Church, S., Rogers, E., Rockwood, K., & Theou, O. (2020). A scoping review of the Clinical Frailty Scale. BMC Geriatrics, 20(1), 1–18. https://doi.org/10.1186/s12877-020-01801-7Links to an external site.
Malik, C., Khanna, S., Jain, Y., & Jain, R. (2021). Geriatric population in India: Demography, vulnerabilities, and healthcare challenges. Journal of Family Medicine and Primary Care, 10(1), 72. https://doi.org/10.4103%2Fjfmpc.jfmpc_1794_20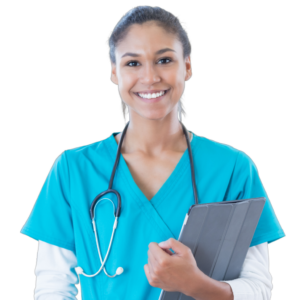 Struggling to meet your deadline ?
Building a Comprehensive Health History Essay
done on time by medical experts. Don't wait – ORDER NOW!