Discussion Board 4
Discussion Board 4
In their study, Lalonde et al. (2020) observe that powerful and recent advances in technologies focused on analyzing the genome have had a substantial effect on the medical genetics practice, not just in the laboratory but also in clinical practice settings. The researchers identify the rise in the use of genome-wide testing like chromosomal microarray analysis and exome sequencing as critical advances that can help health providers and experts diagnoses genomic pediatric disorders. Horton and Lucassen (2019) enumerate recent developments in genetic and genomic medicine as critical to genetic testing that creates a host of opportunities for diagnosis, prediction or future diagnoses and increasing the chance of uncertain or unexpected findings. Many of these aspects impact multiple members of individuals' families and it is critical to explore them for better diagnoses. Therefore, advancements in genetics and genomics provide a chance for providers to integrate new approaches to health screening, diagnosis, treatment, and prognosis.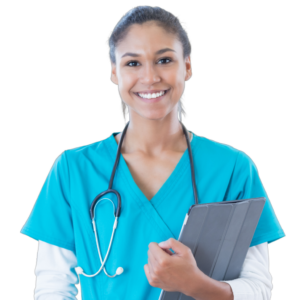 Struggling to meet your deadline ?
done on time by medical experts. Don't wait – ORDER NOW!
One such critical advancement in my clinical practice is discovery of new disease gene and changing concepts of diagnosis. The search for effective diagnosis is described as a journey where parents with children having rare genetic disorder anticipate that a diagnosis may offer treatment guidelines, prognosis, acceptance and requisite social support (Lalonde et al., 2020). For instance, reproductive health has benefited from this advancement as career screening by prospective mothers and fathers is on the rise. Through this procedure, individuals undergo genetic testing to know their status, and select a genetically compatible partner to reduce or/and eliminate the risk of having children with hereditary conditions that are chronic and with long treatment interventions to attain a cure. Testing and screening are essential to help guide parents with children who may have genetic disorders to attain social support and acceptance.
Genetic and Genomic Factors Contribution to Variability of Pharmacological Responses
Genetic and genomic factors influence the variability of pharmacologic responses to drugs in different patients. This implies that not all patients or individuals respond to drug therapy in a similar and beneficial manner as genetic variation affects the expected response to drugs. Variability of responses implies that drug manufacturers, prescribers, and medication administrators must tailor the pharmacologic agents to the care of patients in question to reduce adverse events. In their study, Hocevar et al. (2019) observe that genetic variability in genes affect, the absorption, distribution, metabolism, and elimination of drugs in an individual. The implication is that the variability has a consequence on the effectiveness of treatment and possible adverse drug reactions and events. The variability results in sequencing of pharmacologic agents to increase extensive genotyping of pharmacogenes for personalized treatment interventions. Through the approach, providers and therapists customize drugs that have limited adverse events or effects on patients to increase their functionality and effectiveness based on their conditions.
Many current drugs are "one size fits all" but do not function in the same way for each individual (Schärfe et al., 2017). Further, it is not easy to predict the individuals who will benefit from a medication, who will respond at all, and who will experience negative side effects or adverse drug reactions. These reactions cause hospitalizations and deaths (Ingelman-Sundberg et al., 2018). Therefore, through the knowledge attained from human genomes and genetics, researchers and drug manufacturers understand how inherited variabilities in genes impact the body's response to medications. Tailoring the pharmacologic agents ensures that patients with certain hereditary conditions do not get adverse reactions from the medications by indicating possible adverse events on the medications for patients. More research demonstrates the need for drugs that are tailored for certain patients with hereditary conditions to minimize possible adverse events when they are administered.
References
Hočevar, K., Maver, A., & Peterlin, B. (2019). Actionable pharmacogenetic variation in the
Slovenian genomic database. Frontiers in pharmacology, 10, 240. https://doi.org/10.3389/fphar.2019.00240
Ingelman-Sundberg, M., Mkrtchian, S., Zhou, Y., & Lauschke, V. M. (2018). Integrating rare
genetic variants into pharmacogenetic drug response predictions. Human genomics, 12(1), 1-12. https://doi.org/10.1186/s40246-018-0157-3
Lalonde, E., Rentas, S., Lin, F., Dulik, M. C., Skraban, C. M., & Spinner, N. B. (2020). Genomic
diagnosis for pediatric disorders: revolution and evolution. Frontiers in Pediatrics, 8, 373. https://doi.org/10.3389/fped.2020.00373
Lauschke, V. M., Milani, L., & Ingelman-Sundberg, M. (2018). Pharmacogenomic biomarkers
for improved drug therapy—recent progress and future developments. The AAPS journal, 20(1), 1-16. https://doi.org/10.1208/s12248-017-0161-x
Horton, R. H., & Lucassen, A. M. (2019). Recent developments in genetic/genomic medicine.
Clinical Science, 133(5), 697-708. https://doi.org/10.1042/CS20180436
Schärfe, C. P. I., Tremmel, R., Schwab, M., Kohlbacher, O., & Marks, D. S. (2017). Genetic
variation in human drug-related genes. Genome medicine, 9(1), 1-15. https://doi.org/10.1186/s13073-017-0502-5
In the past decade there have been many advances in genetics and genomics and their application to health screening, diagnosis, treatment, and prognosis. What recent advancement do you believe is the most significant for your clinical practice? Explain. Support your rationale with a minimum of two scholarly sources.
In a separate paragraph, genetic/Genomic factors are known to contribute to variability of pharmacologic responses in some patients. How does the variability of responses result in tailoring pharmacologic agents to the care of these patients? Explain. Support your rationale with a minimum of two scholarly sources.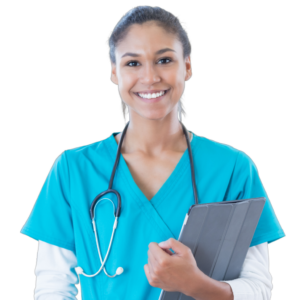 Struggling to meet your deadline ?
done on time by medical experts. Don't wait – ORDER NOW!