Discussion Question
1.1: AONL Competencies
The American Organization for Nursing Leadership implores nurses to possess certain competencies that will make them effective leaders in their roles and duties. The organization has developed Nurse Executive Competencies framework that outlines the different competencies which include effective communication, leadership, knowledge about the healthcare environment, professionalism and possession of business skills and principles (AONL, 2018). Through these competencies, nurse leaders acquire necessary skills to excel professionally, engage other successfully and collaborate for quality care delivery.
My greatest strengths include developing professionalism, an environment of trust and effective communication with accountability as a core principle. Accountability allows me to evaluate my actions and develop effective mechanisms to prioritize the overall organizational needs, encourage others to be accountable and align my conduct with inherent goals and values. I value collaboration through effective communication and sharing ideas to attain a common approach. My strengths also include mentoring and nurturing others to maximize their potential in any position that they hold. Trust, honesty and hope are important values for any leader that wants to inspire and create positive change in their organizations.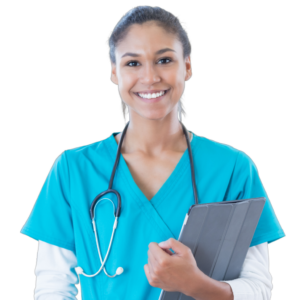 Struggling to meet your deadline ?
Discussion Question Paper
done on time by medical experts. Don't wait – ORDER NOW!
My areas of weakness based on the AONL model include business and financial mastery of skills like developing a budget and strategic operations; especially long-term plans. Collaboration is an essential component of effective budgeting process as it allows collection of views that will inform policy positions. Further, leaders need interpersonal skills to solve problems that may affect their subordinates through sharing. As such, I should do more in these areas to enhance my overall leadership competencies. The high rates of turnover in many facilities due to nursing shortage and other issue impact overall psychological stability of nurse leaders. Therefore, it is essential to develop responsive interventions to deal with such matters (González García et al., 2020).  My plan is to develop business and financial skills and have better approach to conflicts for effective management. My focus is to be an effective transformation leader who advances positive development for all subordinates in the organization.
References
American Organization of Nurse Leaders (AONL) (2018). Nurse Executive Competencies.
https://www.aonl.org/sites/default/files/aone/nec.pdf
González García, A., Pinto-Carral, A., Sanz Villorejo, J., & Marqués-Sánchez, P. (2020). Nurse
manager core competencies: A proposal in the Spanish health system. International journal of environmental research and public health, 17(9), 3173. doi: 10.3390/ijerph17093173
2.1: Leadership and Management
Leadership and management are two roles that differ in several ways. The variations between leadership and management include differences in responsibilities, credentials, the tasks performed and attributes and positions. Leadership entails motivating and inspiring people to follow a certain course or vision. Leaders influence people to take on their vision and nurture certain quality desirable for success in organizations. However, management entails executing assigned duties and responsibilities. Managers are keen on maintenance of the status quo based on their managerial duties like coordination, staffing, organizing, directing, and performance management (Rosser et al., 2020). The implication is that managers are more inclined to ensuring that the job is done as expected without any additional expenses or deductions. However, leaders are transformative and seek new ways of doing things to enhance productivity and organizational performance. Leaders seek improvement of nursing practice and outcomes for patients. Conversely, managers are concerned with reducing operational costs or expenses and improving the overall returns to investors.
Headship plays an integral role in leadership and management as it sets parameters for different aspects like productivity and performance of employees. Headship enables leaders and managers to execute their roles in the most effective manner and remain accountable to different stakeholders (Rosser et al., 2020). Nurse manager and leaders require interventions emanating from their heads in organizations to have direction and make necessary changes for quality care provision.
Nurses play a critical role in care provision because of their unique position as care providers. As frontline workers, nurses help their organizations to implement innovative models to deliver quality care at affordable cost. Therefore, as transformation and change agents, nurses qualify as leaders because of their role and attributes. Nurses engage different stakeholders to develop solutions to guarantee improved care for all patients irrespective of their socioeconomic situations and background. Therefore, nurses qualify to be leaders due to their transformational nature as advanced by the transformational leadership model (Giddens, 2018). The theory asserts that leaders eek change based on their vision and nurses are patient advocates who want the best for their clients.
References
Giddens, J. (2018). Transformational leadership: What every nursing dean should know. Journal
            of Professional Nursing, 34(2), 117-121. DOI: 10.1016/j.profnurs.2017.10.004.
Rosser, E., Westcott, L., Ali, P. A., Bosanquet, J., Castro‐Sanchez, E., Dewing, J., … & Witham,
(2020). The need for visible nursing leadership during COVID‐19. Journal of Nursing Scholarship. DOI: 10.1111/jnu.12587
Please respond to each question individually
1.1. View the Nurse Executive Competencies on the American Organization for Nursing Leadership (AONL) website. Consider your current skills, strengths, and areas of weakness according to these competencies. What do you feel are your greatest areas of strength? Discuss three to five competencies that you feel you still need to work on. How do you plan to integrate this knowledge into developing your comprehensive clinical/practicum project?
2.1. What is the difference between leadership and management? What role does headship play? Should all nurses be considered leaders? Explain your rationale using nursing theory?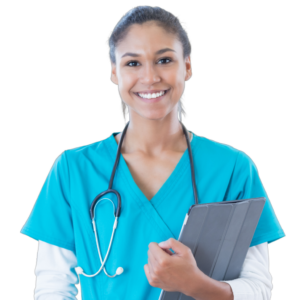 Struggling to meet your deadline ?
Discussion Question Paper
done on time by medical experts. Don't wait – ORDER NOW!