Dissociative Disorders Essay
Dissociative Disorders Essay
The controversy that surrounds dissociative disorders.
Dissociative disorders are a complex and controversial area within the mental health field. They involve disruptions or alterations in consciousness, memory, identity, or perception (Drescher, 2022). Dissociative disorders have sparked intense debates among mental health professionals, researchers, and the general public. While experts question the validity of these disorders, some recognize the distress and functional impairment that individuals who suffer from them go through. The primary point of contention about dissociative disorders, particularly Dissociative Identity Disorder, revolves around debates about their origin and whether reported symptoms are genuine. According to some clinicians, these conditions are believed to be caused by severe childhood trauma. They stress the importance of acknowledging and studying these conditions to improve treatment options. (Pietkiewicz et al., 2021) However, diagnosing and treating these disorders can be challenging because the symptoms are subjective.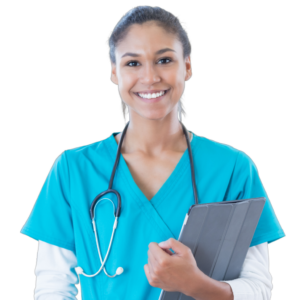 Struggling to meet your deadline ?
Dissociative Disorders Essay
done on time by medical experts. Don't wait – ORDER NOW!
Conversely, skeptics suggest that therapeutic techniques with suggestive elements could induce or exacerbate such symptoms through an iatrogenic process. Some argue that they may be a form of role-playing or coping mechanism rather than genuine mental illnesses. Additionally, there is skepticism regarding their inclusion in diagnostic manuals due to insufficient empirical evidence. Another challenge lies in the coexistence of dissociative disorders with other mental health conditions, which complicates determining the root cause of symptoms. Societal stigma further exacerbates the controversy surrounding these disorders, particularly Dissociative Identity Disorder, leading to skepticism and misunderstandings among mental health professionals (Arabpour et al., 2022). The limited research and publication in academic journals also contribute to the lack of understanding and ongoing controversies. As such, mental health professionals must approach dissociative disorders with an open mind and strive for deeper comprehension.
Professional beliefs about dissociative disorders
As someone who works in the mental health field, I want to emphasize that dissociative disorders, including dissociative identity disorder, are valid and genuine mental health conditions. These disorders are complex conditions that arise from biological, psychological, and environmental factors. They often present diagnostic challenges and may require multiple assessments to establish a definitive diagnosis (Mitra & Jain, 2021). Research has revealed distinct neurobiological distinctions among individuals with DID (Davies et al., 2020). While the controversial nature of these disorders persists, it is crucial to recognize that they can lead to significant distress and impairment in affected individuals. Consequently, further research efforts should be undertaken alongside developing practical treatment approaches.
Strategies for maintaining the therapeutic relationship with a client that may present with a dissociative disorder.
Therapists must establish trusting and empathetic therapeutic relationships to work with clients with dissociative disorders effectively. This can be achieved by demonstrating patience, consistency and validating the client's experiences. The primary goal of therapy should be to create a safe environment where clients feel comfortable reconnecting with their own experiences and developing more vital coping skills. To build trust, therapists should avoid invalidating the client's experiences and focus on promoting self-efficacy. Therapists must maintain open communication with the treatment team to uphold a solid therapeutic alliance while ensuring safety measures are implemented consistently (Mitra & Jain, 2021). Education about dissociative identity disorder may involve working with different alters that do not communicate with each other; the therapist must acknowledge this unique aspect. However, respecting the privacy of DID patients regarding their diagnosis being shared publicly is essential (Mitra & Jain, 2021). Using grounding techniques, psychoeducation, and cognitive-behavioral interventions can all serve as effective strategies during therapy sessions. Treatment of dissociative disorders necessitates the involvement of an interdisciplinary healthcare team that works together and communicates effectively. Building a solid therapeutic alliance with the patient and family members involved in their care remains crucial. Individuals diagnosed with DID require regular check-ins, follow-up appointments, and dedicated attention to safety planning and interventions based on reality almost daily.
Ethical And Legal Considerations Related To Dissociative Disorders And Their Importance
Therapists must adhere to ethical guidelines and legal requirements when treating dissociative disorders. This involves getting permission from clients after giving them all the necessary information, respecting their ability to make decisions, and ensuring therapy does not cause harm. Therapists should communicate clearly with their clients about dissociative disorders diagnosis and treatment plans, as these topics can be controversial. It is crucial to avoid using suggestive techniques that may worsen symptoms. Legal considerations also come into play when working with individuals with dissociative disorders. For instance, if there are disclosures of historical trauma involving child abuse, mandatory reporting obligations may arise (Middleton et al., 2019).
Furthermore, legal issues can arise regarding the responsibility of a person with DID should one of their alter identities violate any laws (Kabene et al., 2022). Another issue is determining an individual's competency to stand trial within DID. Developing a standardized framework for addressing these legal matters related to dissociative identity disorder would be beneficial in providing consistent approaches across different legal systems (Kabene et al., 2022). Acknowledging that the framework cannot be universally applicable due to different patient symptoms and traits is essential. Considering these factors is crucial in ensuring client well-being and upholding professional integrity.
References
Arabpour, F., Amini, S., Bidaki, R., Ashtari, R., Sepehri, F., Moghadam-Ahmadi, A., Bakhshi, H., & Bozorg, B. (2022). The relationship between dissociative experiences and childhood trauma in nursing and midwifery students. Neurology, Neuropsychiatry, Psychosomatics, 14(5), 55–59. https://doi.org/10.14412/2074-2711-2022-5-55-59
Davies, G., Hayward, M., Evans, S., & Mason, O. (2020). A systematic review of structural MRI investigations within borderline personality disorder: Identification of key psychological variables of interest going forward. Psychiatry Research, 286, 112864. https://doi.org/10.1016/j.psychres.2020.112864
Drescher, J. (2022). What are dissociative disorders? Psychiatry.org; American Psychiatric Association. https://www.psychiatry.org/patients-families/dissociative-disorders/what-are-dissociative-disorders
Kabene, S. M., Balkir Neftci, N., & Papatzikis, E. (2022). Dissociative identity disorder and the law: Guilty or not guilty? Frontiers in Psychology, 13. https://doi.org/10.3389/fpsyg.2022.891941
Middleton, W., Sachs, A., & Dorahy, M. J. (2019). The abused and the abuser: Victim-perpetrator dynamics. Routledge.
Mitra, P., & Jain, A. (2021, November 21). Dissociative Identity Disorder. PubMed. https://www.ncbi.nlm.nih.gov/books/NBK568768/
Pietkiewicz, I. J., Bańbura-Nowak, A., Tomalski, R., & Boon, S. (2021). Revisiting false-positive and imitated dissociative identity disorder. Frontiers in Psychology, 12. https://doi.org/10.3389/fpsyg.2021.637929
Explain the controversy that surrounds dissociative disorders.
Explain your professional beliefs about dissociative disorders, supporting your rationale with at least three scholarly references from the literature.
Explain strategies for maintaining the therapeutic relationship with a client that may present with a dissociative disorder.
Finally, explain ethical and legal considerations related to dissociative disorders that you need to bring to your practice and why they are important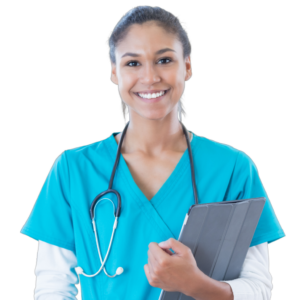 Struggling to meet your deadline ?
Dissociative Disorders Essay
done on time by medical experts. Don't wait – ORDER NOW!