Ethical and Legal Implications of Prescribing Drugs Essay
            Nursing practice is striving towards promoting the full practice as APRNs are currently being allowed to independently exhibit their prescriptive privileges in certain states. However, in Michigan, a collaborative agreement must be signed by the delegating physicians for the nurse to be able to prescribe or dispense medication to patients (‌Casey et al., 2020). Additional training is also needed in pharmacology to promote the adoption of appropriate prescriptive practices. In case of prescription errors, nurses are required to display appropriate critical thinking and decision-making skills to address the ethical dilemma. The provided case study however demonstrates a situation where a nurse practitioner prescribed an adult dose of a drug to a 5-year-old. The purpose of this paper is to illustrate the ethical and legal implications of a medical error in addition to the effective strategies for addressing disclosure and nondisclosure.
Ethical and Legal Implications
            The nursing code of ethics emphasizes the need to observe ethical principles such as non-maleficence and beneficence when prescribing medication to promote the patient's health and prevent harm (Dodson et al., 2019). As such, nurses are required to take keen measures when writing prescriptions to ensure that the prescribed drug is right for the patient in terms of dosage, frequency, and duration of use, with consideration of other factors like the patient's age. As such prescribing an adult dose to the 5-year-old was an act of negligence and incompetence, exposing the patient to harm. The pharmacist on the other hand must go through the prescription and make sure that it is accurate before dispensing the drugs to the patient. The pharmacist will also be held liable for the medication errors if they fail to identify the mistake and consult with the prescriber. The patient and his family members have a legal right to information concerning their health and treatment. They can sue the nurse and the pharmacist for the medication error if they fail to disclose the issue and address it appropriately.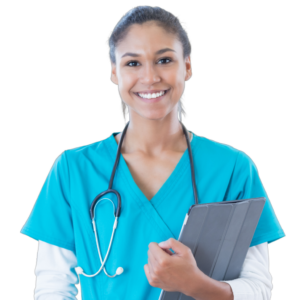 Struggling to meet your deadline ?
Ethical and Legal Implications of Prescribing Drugs Essay
done on time by medical experts. Don't wait – ORDER NOW!
Strategies to Address Disclosure and Nondisclosure
            In the state of Michigan, all incidences of medical errors must be disclosed to the patient and addressed appropriately to promote their safety. Several regulations on patient safety such as MI Admin. Code R. 325.20904 and M.C.L.A. §331.534 recommend that all medication errors and adverse reactions to medications that occur in nursing facilities be reported to an applicable physician, nurse, or pharmacists for appropriate mitigating strategies (Rappaport & Selbst, 2019). Consequently, nurses have the ethical obligation of preventing harm and promoting the health of the patient. As such, nurses must apply appropriate decision-making skills concerning disclosure and non-disclosure of medication errors such as assessing the severity level of the error and conducting both reactive and proactive analysis to reduce the medication errors (Samundeeswari, 2018). After which, the nurse must educate the patient on the safe use of the medication to avoid such occurrences in the future.
Strategies for Appropriate Decision Making
When medical errors occur, the nurse must analyze how the patient might be affected and come up with the best solution. The nurse must first evaluate the situation that led to the medication error and explain to the patient how their health can be restored. Disclosing the error to the patient helps regain trust, which is crucial in promoting positive care outcomes (Khalil & Lee, 2018). For instance, in the provided case study, the pediatric patient being prescribed an adult dose of the drug could lead to adverse effects associated with overdose. As such, it is crucial to inform the patient about the possible adverse effects and how to manage them, in addition to correcting the dosage of the drug to promote healing.
Writing Prescriptions to Minimize Medication Errors
When writing prescriptions, nurses must first analyze the patient's health condition and utilize clinical guidelines to determine the most effective drug choice to prescribe to avoid the wrong choice of drugs (‌Casey et al., 2020). The clinical guideline will also help with dose determination based on the severity of the patient's condition and age among other factors  The nurse must then countercheck with other qualified prescribers on whether the dosage, strength, and frequency are accurate for the patient. Finally, it is important to work with the patient to make sure that they are comfortable with the choice of treatment recommended.
Conclusion
Nurses have an ethical obligation to promote the health of the patient and prevent harm. Most patients suffer greatly at the hands of prescribers as a result of medication errors. As such, prescribers are advised to exhibit appropriate prescriptive practice to promote the safety of the patient and prevent harm. Failure to do so, legal and ethical repercussions associated with the type of error and damager made will be applied.
References
Rappaport, D. I., & Selbst, S. M. (2019). Medical Errors and Malpractice Lawsuits. Pediatric Emergency Care, 35(6), 440–442. https://doi.org/10.1097/pec.0000000000001856
Samundeeswari, A. (2018). Nurses' Knowledge on Prevention of Medication Error. Journal of Medical Science and Clinical Research, 6(3). https://doi.org/10.18535/jmscr/v6i3.45
Dodson, C. H., Baker, E., & Bost, K. (2019). Thematic analysis of nurse practitioners' use of clinical decision support tools and clinical mobile apps for prescriptive purposes. Journal of the American Association of Nurse Practitioners, 31(9), 522-526.
‌ Casey, M., Rohde, D., Higgins, A., Buckley, T., Cashin, A., Fong, J., … & McHugh, A. (2020). "Providing a complete episode of care": A survey of the registered nurse and registered midwife prescribing behaviors and practices. Journal of Clinical Nursing, 29(1-2), 152-162.
Khalil, H., & Lee, S. (January 01, 2018). Medication safety challenges in primary care: Nurses' perspective. Journal of Clinical Nursing, 27, 2072-2082. https://doi.org/10.1111/jocn.14353
Write a 2- to 3-page paper that addresses the following scenario:
Scenario: As a nurse practitioner, you prescribe medications for your patients. You make an error when prescribing medication to a 5-year-old patient. Rather than dosing him appropriately, you prescribe a dose suitable for an adult.
Assignment:
Explain the ethical and legal implications of the scenario you selected on all stakeholders involved, such as the prescriber, pharmacist, patient, and patient's family.
Describe strategies to address disclosure and nondisclosure as identified in the scenario you selected. Be sure to reference laws specific to your state.
Explain two strategies that you, as an advanced practice nurse, would use to guide your decision making in this scenario, including whether you would disclose your error. Be sure to justify your explanation.
Explain the process of writing prescriptions, including strategies to minimize medication errors.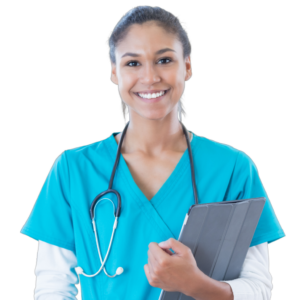 Struggling to meet your deadline ?
Ethical and Legal Implications of Prescribing Drugs Essay
done on time by medical experts. Don't wait – ORDER NOW!