Health Beliefs, Practices, And Illness Behaviors Essay
Health Beliefs, Practices, And Illness Behaviors Essay
Health beliefs, practices, and illness behaviors are complex aspects of human life, deeply influenced by a multitude of internal and external variables (Moreira et al., 2020). While personal beliefs, attitudes, and experiences undoubtedly play a significant role, an equally vital and often overlooked dimension is the impact of culture and community. Understanding the interplay between these external, internal factors and individual health decisions is crucial for achieving better health outcomes and fostering more effective healthcare systems.
Internal variables, such as personal beliefs and attitudes, significantly influence an individual's health behaviors (Yao & Sheng, 2022). An individual with a positive attitude towards health and who understands the importance of preventive measures is more likely to engage in healthy practices, such as regular exercise and balanced nutrition. The level of health knowledge and awareness as an internal variable of health and wellness practices is important. A well-informed individual is more likely to make healthier choices and seek preventive care, as they understand the risks associated with certain behaviors and the benefits of adopting healthy habits. Cultural norms and social influences shape health beliefs and practices. Cultural beliefs about health, illness, and healing can impact dietary habits, traditional remedies, and health-seeking behaviors (Osokpo & Riegel, 2021).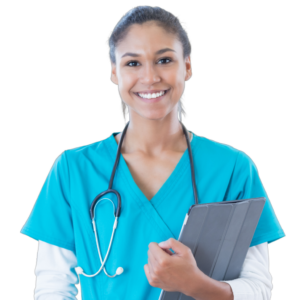 Struggling to meet your deadline ?
Health Beliefs, Practices, And Illness Behaviors Essay
done on time by medical experts. Don't wait – ORDER NOW!
The support and attitudes of family members and peers are external variables that significantly impact health behaviors. Individuals tend to adopt similar health practices to those around them or be influenced by their loved ones to make positive changes in their lifestyle (Yao & Sheng, 2022). Interactions with the healthcare system and providers play a vital role in shaping health behaviors. Additionally, positive experiences with healthcare professionals can build trust and encourage adherence to medical advice, while negative experiences may lead to avoidance of healthcare services. Socioeconomic status, including income, education, and access to resources, can influence health beliefs and practices. Financial constraints may limit access to healthcare services, nutritious food, and opportunities for physical activity.
Cultural beliefs and values shape the way individuals perceive health and illness. An evidence-based study by Idriss et al. (2020) examined the role of culture in healthcare decision-making. They found that certain cultural groups might have distinct explanatory models for illnesses, which impact how they interpret symptoms and seek treatment. For example, in some cultures, mental health issues might be attributed to spiritual causes, leading individuals to approach traditional healers rather than seeking psychiatric help (Read, 2019). Furthermore, cultural practices, such as diet and traditional medicine, can significantly impact health outcomes. In cultures with specific dietary traditions, health beliefs are centered around the effectiveness of traditional foods in preventing and treating illnesses.
 References
Idriss, A., Diaconu, K., Zou, G., Senesi, R. G., Wurie, H., & Witter, S. (2020). Rural-urban health-seeking behaviors for non-communicable diseases in Sierra Leone. BMJ Global Health, 5(2), e002024. https://doi.org/10.1136/bmjgh-2019-002024
Moreira, C. B., Dahinten, V. S., Howard, A. F., & Fernandes, A. F. C. (2020). The Revised Champion's Health Belief Model scale: Predictive validity among Brazilian women. SAGE Open Nursing, 6, 237796082094055. https://doi.org/10.1177/2377960820940551
Osokpo, O., & Riegel, B. (2021). Cultural factors influencing self-care by persons with cardiovascular disease: An integrative review. International Journal of Nursing Studies, 116(103383), 103383. https://doi.org/10.1016/j.ijnurstu.2019.06.014
Read, U. M. (2019). Rights as relationships: Collaborating with faith healers in community mental health in Ghana. Culture, Medicine and Psychiatry, 43(4), 613–635. https://doi.org/10.1007/s11013-019-09648-3
Yao, R., & Sheng, D. (2022). The impact of beliefs on health information social sharing for users: The perspectives of social psychology and information technology. Frontiers in Psychology, 13, 891126. https://doi.org/10.3389/fpsyg.2022.891126
Discussion Board Topic #1:
Discuss how health beliefs, practices, and illness behaviors are influenced by internal and external variables. What part does culture and community play in developing these health beliefs?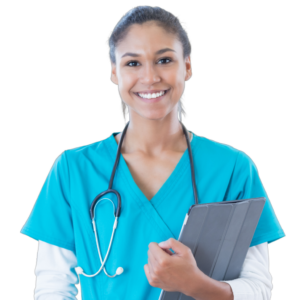 Struggling to meet your deadline ?
Health Beliefs, Practices, And Illness Behaviors Essay
done on time by medical experts. Don't wait – ORDER NOW!