Literature Search Reflection Essay
Options For Finding Literature Essay
Conducting a literature search for a review is crucial to gain complete insight into the existing research and scholarly work in a specific field. To conduct a thorough literature search, it is important to use various strategies and techniques. To make your literature review more focused, finding the right keywords and phrases related to your research topic is important. This will help you refine your search queries and narrow down the scope of your review. Researchers can ensure a comprehensive literature review using multiple credible sources (Gupta et al., 2022; Oliver et al., 2023). I accessed academic databases, such as Google Scholar, JSTOR, PubMed, IEEE Xplore, and ProQuest, which offer access to various scholarly articles, conference papers, theses, and dissertations. Open Access journals such as DOAJ (Directory of Open Access Journals) and BioMed Central offered free access to various journals. I also searched for relevant materials from the university library using the library catalog's search function, often utilizing keywords, titles, authors, or subject headings. Additionally, I looked up Professional associations and organizations that publish journals, magazines, and newsletters, such as the American Psychological Association (APA).
Judging the Credibility of Literature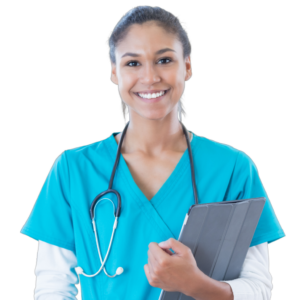 Struggling to meet your deadline ?
Literature Search Reflection Essay
done on time by medical experts. Don't wait – ORDER NOW!
Determining the credibility of literature is crucial to ensure that the information obtained from the sources is reliable, accurate, and based on evidence-based research (Singh & Yogi, 2020). I looked to see if the article had been peer-reviewed, which indicated that it had undergone a thorough assessment by subject-matter experts. I examined their qualifications, affiliations, and credentials to assess the author's reliability and expertise. We considered the standing and impact factor of the journal in which the article was published, as reputable journals with strict review procedures typically maintained higher standards. Since high-quality research was often supported by reliable and recent sources, the caliber and relevancy of the citations and references utilized were evaluated. I evaluated the methodology of a study, which involved looking at factors like sample size, study design, data collection procedures, and statistical analysis. This is important because a study with a strong methodology and a well-designed design increases the trustworthiness of the research.
What Approach Did You Use To Search The Literature?
I systematically searched for literature to ensure I did not miss any important sources (Azril et al., 2021). I defined my research objectives and created a list of keywords related to the specific topic, in this case: 'human subjects,' 'concerns,' and 'worries.' After that, I chose the right databases, like Google Scholar and subject-specific platforms. I used advanced search techniques to narrow the results and include only the most relevant sources. This included using Boolean operators (AND, OR, NOT) to combine or exclude search terms, applying quotation marks for exact phrase searches, and utilizing wildcard symbols for variations of keywords. To further enhance the comprehensiveness of my search, I established inclusion and exclusion criteria and conducted multiple iterations of the search while adjusting my strategy whenever necessary. In addition to these methods, I also utilized citation chaining and bibliographic mining to uncover additional sources that might have been missed initially. During this process, I documented all the details of my search parameters to refer to them later easily.
Completeness of the Literature Search
I used several key methods to evaluate my literature search. I reevaluated my study objectives to ensure the search method addressed all important components and research issues. The goal was to gather several sources to grasp the topic fully. Each source was then assessed for diversity and depth. An encompassing information-gathering strategy included peer-reviewed publications, books, and relevant reports. Unknown subtopics, underrepresented techniques, and theoretical frameworks were identified as literature search gaps. Accordingly, additional sources with valuable insights or different views were assessed. Colleagues, professors, and subject specialists helped me find overlooked sources and perspectives to improve my research.
References
Gupta, D. A., & Gupta, N. (2022). Research methodology. In Google Books. SBPD Publications. https://books.google.at/books?id=PzSYEAAAQBAJ
Mohamed Shaffril, H. A., Samsuddin, S. F., & Abu Samah, A. (2020). The ABC of systematic literature review: The basic methodological guidance for beginners. Quality & Quantity, 55. https://doi.org/10.1007/s11135-020-01059-6
Oliver, G., Cranefield, J., Lilley, S., & Lewellen, M. (2023). Data cultures: A scoping literature review. Information Research, 28(1), 3–29. https://informationr.net/infres/article/view/324
Singh, A., & Yogi, P. (2020). Experience sharing: Being a part of the journal club. Journal of Nepal Medical Association, 58(221). https://doi.org/10.31729/jnma.4845
Reflect on your literature search. Answer the following questions in a document of between 250 and 500 words. Save your response as a word document and include a 7th edition APA cover page. Upload the document to complete the assignment.
A. What options do you have for finding literature?
B. How can you judge which literature is most credible?
C. What approach did you use to searching the literature?
D. Is your literature search complete?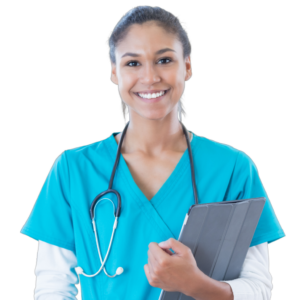 Struggling to meet your deadline ?
Literature Search Reflection Essay
done on time by medical experts. Don't wait – ORDER NOW!