Muddiest Point and Peer Feedback Essay
Muddiest Point and Peer Feedback Essay
As a healthcare advocate passionately committed to public health issues, my major goal is to improve the health of COPD patients in North Carolina. To accomplish this goal, there is a need to create a thorough legislative agenda that tackles the difficulties experienced by these people. It is crucial to consider effective techniques employed by other individuals who have successfully effected substantial legislative changes to deepen the understanding and improve the advocacy strategies. Engaging with key players like legislators, medical experts, patient advocacy groups, and community organizations can provide insightful information about fostering support for the cause. Additionally, becoming familiar with evidence-based techniques can give one a strong foundation when promoting change at many federal, state, or local levels.
Identified Problem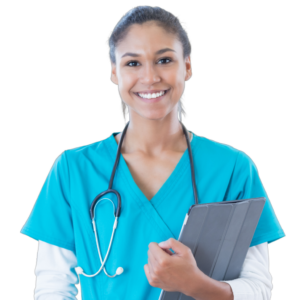 Struggling to meet your deadline ?
Muddiest Point and Peer Feedback Essay
done on time by medical experts. Don't wait – ORDER NOW!
Chronic Obstructive Pulmonary Disease is a respiratory condition that affects a substantial number of individuals in North Carolina, causing significant disability and reducing the quality of life for affected patients. Even after learning about the negative effects of smoking, some still struggle to stop. The primary risk factor for COPD is smoking; the only intervention proven to slow the rate of FEV1 decline is quitting smoking. Grim and Muchtaq (2022) state that despite certain research indicating a 16–25% quit conversion rate, COPD patients had poor quit rates. For this particularly vulnerable group, it is vital to implement required education programs. Such programs would assist COPD sufferers in quitting smoking and provide them with the resources they need to be successful (Taghizadeh et al., 2020). Besides, people with COPD experience various issues, such as difficulty getting the appropriate care, a lack of resources to assist them in quitting smoking, and a lack of laws encouraging smoke-free settings. These elements add to the hardship that COPD sufferers bear and raise the overall cost of healthcare. Given the severity of the issue, it is essential to focus efforts on resolving these issues through focused policy interventions meant to increase access to care, prioritize programs supporting smoking cessation, and establish programs encouraging smoke-free settings.
Proposed State Legislation
To address the problems mentioned above, North Carolina should enact state laws that would improve the accessibility of healthcare for those with COPD. This legislation's main objectives include expanding access to specialized care, fostering smoking cessation initiatives, and establishing standards for smoke-free settings in public places. Through these initiatives, COPD patients should expect significant quality-of-life improvements while reducing the healthcare system's burden.
Proposed Federal Legislation
Advocacy for federal legislation is essential in addition to state-level actions to effect substantial change. Supporting national legislation to raise cigarette taxes and groups like the American Lung Association are suggested. Increased taxes act as a barrier to smoking, preventing people from partaking in this deadly habit. A stronger financial deterrent for tobacco can be established by encouraging an increase in the federal cigarette tax, ultimately lowering COPD rates and advancing public health on a larger scale.
Questions
Question 1: considering smoking cessation among COPD patients, what strategies have been influential in the past in addressing similar issues?
The Personal Legislative Agenda focused on changing the policy for COPD patients in North Carolina. There is a particular interest in learning from experiences and insights about effective ways to advocate for similar healthcare problems. One can improve their advocacy efforts and raise the likelihood of reaching desired outcomes by being aware of the tactics that have worked in the past (Bachynsky, 2019). Do you think the coalition-building approach is successful? I am interested in learning more about how you have effectively forged partnerships and alliances with businesses, healthcare providers, and local leaders to amplify your voice and make your agenda more visible. I will be able to lobby for policy change for patients with COPD in North Carolina by utilizing the pooled resources, expertise, and networks and by knowing the stages required in forming effective coalitions.
Does healthcare advocacy involve the use of data and evidence? Given the significance of evidence-based approaches (Osingada & Porta, 2020), I would like to learn more about how one gathers and uses pertinent facts to support their position and make it persuasive to decision-makers. I will be guided in performing insightful study and evaluation to support my agenda by understanding the data types that have successfully campaigned for similar healthcare issues.
How crucial are outreach and strategic communication for healthcare advocacy? Do you have any expertise in this area? How have you adapted your messaging for various target audiences, including politicians, stakeholders, and the general public? The advocate will be able to better explain the policy change's significance for COPD patients in North Carolina through knowledge, appropriate communication methods, and generating awareness among the people. Besides the project's long-term purpose, suggestions about sustaining perseverance and a long-term perspective in healthcare activism are welcome. Understanding how you have maintained your efforts and developed relationships with policymakers and their teams can be crucial because change frequently takes time. I want to learn how you kept current on political events and recognized chances to impact decisions.
Question 2: What are the practical steps and strategies involved in developing a legislative agenda and effectively advocating for policy changes at the state or federal level?
Careful planning and strategic execution are required to develop a policy and guarantee its implementation. For instance, The North Carolina Department of Health and Human Services (NCDHHS), 2023) has a strategy to support service clients who want to quit smoking by fostering an environment free from stimuli to use tobacco products. One can improve their technique and increase the effectiveness of lobbying activities by developing a more excellent grasp of the actions that can be made while forming a legislative agenda. Peers' experiences and knowledge in this field would be beneficial in pointing toward practical tactics that have worked in the past. Gaining knowledge from your experiences and lessons gained will enable a more assured and focused approach to the legislative process.
Understanding how the difficulties of navigating legislative agendas and policy advocacy have been handled in the past is necessary. What concrete actions did you take to raise awareness of the proposed policy change? How did you interact with important decision-makers and stakeholders? Did you have any problems or roadblocks along the way? If so, how did you get through them? A well-informed and focused approach that can optimize the possibilities of success for the suggested policy change is shaped by insights.
Conclusion
The main objective is to enhance the well-being of COPD patients in North Carolina as a devoted public health advocate. To achieve this, a comprehensive legislative agenda that addresses the issues faced by these people must be developed. Advocacy methods will be improved by investigating effective strategies used by other advocates and by interacting with important stakeholders. To effectively advocate for policy changes at the state or federal level, it is essential to comprehend the significance of evidence-based approaches, strategic communication, and tenacity. Progress can be made in enhancing the quality of life for COPD sufferers in the state by aggressively pursuing these actions and asking for peer advice.
References
Bachynsky, N. (2019). Implications for policy: The triple aim, quadruple aim, and interprofessional collaboration. Nursing Forum, 55(1), 54–64. https://doi.org/10.1111/nuf.12382
Grim, M., & Muchtaq, N. (2022). P191 Improved smoking cessation quit rates using health psychology behaviour change interventions in COPD patients. "Catch Me If You Can" – Opportunities to Improve Care in Airways Disease. https://doi.org/10.1136/thorax-2022-btsabstracts.32
Osingada, C. P., & Porta, C. M. (2020). Nursing and sustainable development goals (sdgs) in a COVID‐19 world: The state of the science and a call for nursing to lead. Public Health Nursing, 37(5), 799–805. https://doi.org/10.1111/phn.12776
The North Carolina Department of Health and Human Services (NCDHHS). (2023, March 15). North carolina standard plan, tailored plan and LME/MCO tobacco-free policy requirement | NC medicaid. Medicaid.ncdhhs.gov. https://medicaid.ncdhhs.gov/blog/2023/03/15/north-carolina-standard-plan-tailored-plan-and-lmemco-tobacco-free-policy-requirement#:~:text=Breathe%20Easy%20NC%3A%20Becoming%20Tobacco%20Free%20is%20a%20statewide%20initiative
Taghizadeh, F., Sharifpour, A., Zarghami, M., & Alipour, A. (2020). The effectiveness of individual interventions on smoking cessation of chronic obstructive pulmonary disease patients. Journal of Nursing and Midwifery Sciences, 7(1), 13. https://doi.org/10.4103/jnms.jnms_38_19
WEEK FIVE DISCUSSION # 2 INSTRUCTIONS
MUDDIEST POINT AND PEER FEEDBACK
Feedback and guidance are an integral part of any successful plan. Accessing the expertise, experience, and ideas of others allows us to fully examine topics and plans to ensure no stone is left unturned.
For this Discussion, you will utilize the expertise of your colleagues to assist you in developing your Personal Legislative Agenda. You will construct 1-2 questions regarding any areas of concerns or guidance for colleague support and suggestion.
LEARNING RESOURCES TO ASSIST WITH ASSIGNMENT
• Dawes, D. E. (2020). The political determinants of health. Johns Hopkins University Press.
o Chapter 5, "Wining the Game That Never Ends: Success Means Continuous Employment of the Political Determinants of Health" (pp. 112–130)
• Porche, D. J. (2023). Health policy: Applications for nurses and other healthcare professionals (3rd ed.). Jones & Bartlett Learning.
o Chapter 12, "Evidence Informing Policymaking " (pp. 175–183)
o Chapter 15, "Politics: Theory and Practice" (pp. 201–237)
• Document: Personal Legislative Agenda and Action Plan Exemplar (Word Document)Download Personal Legislative Agenda and Action Plan Exemplar (Word Document)
• Alliance for Strong Families and Communities. (2019). Policy, advocacy, and communications toolkit. https://alliance1.org/web/resources/pubs/policy-advocacy-communications-toolkit.aspx
• Association of Public Health Nurses Public Health Policy Committee. (2021). Public health policy advocacy guidebook and tool kitLinks to an external site.. https://www.phnurse.org/assets/docs/APHN%20Public%20Health%20Policy%20Advocacy%20Guidebook%20and%20Toolkit%20_May%202021.pdf
• Congress.govLinks to an external site.. (2022). https://www.congress.gov/
• Congress.gov. (2022). State legislative websitesLinks to an external site. [Interactive media]. https://www.congress.gov/state-legislature-websites
• Gustafson, A. (2017, December 12). How to be a political influence—as an average citizen. CurrentsLinks to an external site.. https://smea.uw.edu/currents/how-to-be-a-political-influence-as-an-average-citizen/
• Rees, A. (2013, August 6). Digital and online activismLinks to an external site.. Reset: Digital for Good. https://en.reset.org/digital-and-online-activism/
• White, N. (2018). Introduction: Why read the Effective Activist Guide. In Effective activist: An evidence-based guide to progressive social changeLinks to an external site. (pp. 6–10). Effective Activist. https://effectiveactivist.com/intro/
POST A RESPONSE DETAILING THE FOLLOWING
Construct one to two (1–2) questions for your colleagues detailing any questions or concerns you may have regarding the Personal Legislative Agenda. Your questions should clearly describe areas you may need clarification and/or guidance for the continuation of your work on the Personal Legislative Agenda.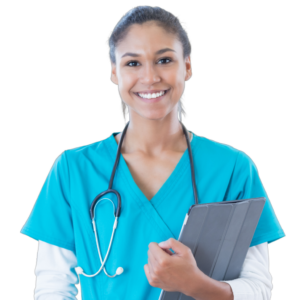 Struggling to meet your deadline ?
Muddiest Point and Peer Feedback Essay
done on time by medical experts. Don't wait – ORDER NOW!