NR 501 Week 1 Discussion: Importance Of Theory In Nursing Essay
NR 501 Week 1 Discussion: Importance Of Theory In Nursing Essay
            Despite the lack of consensus on the precise definition of nursing theory, the concept has been instrumental in nursing practice. Nursing theory plays a significant role in the development of nursing identity and facilitates an understanding of the role and purposes of nurses in the clinical setting (Younas & Quennell, 2019).  Additionally, nursing theory sheds light on the values of nurses concerning human health processes as well as seeking an awareness of the patient care approaches. Kitson (2018) states that the nursing theory provides a lens through which nurses view the world besides explaining and predicting the future of the nursing practice.  Therefore, nursing theory-guided practice helps improve the quality of nursing care that patients receive and facilitates nurses' articulation of their activities and the rationale behind anything that they do.
            The essence of nursing theory-guided practice has been put under scrutiny and there has been a paradigm shift towards evidenced-based nursing practice.  The opponents of the nursing theory-based practice have it that nursing theories are usually idealistic and not practical with the nursing practice being guided by evidence-based practice (Bittencourt et al., 2018; Roy, 2018).  However, there is an urgent need to understand that nursing theory is as important as an evidence-based practice.  Notably, nursing theories enhance nurses' discerning and evaluation of their important role in a wide range of healthcare settings (Younas & Quennell, 2019). Therefore, nurses have a responsibility of valuing both evidence-based practice and nursing theory-guided practice which stems from the fact that the interrelationship of theory, practice and research is crucial for knowledge development.
            In conclusion, the nursing theory has been significant in guiding nursing practice by helping nurses to offer the rationale behind their activities and provision of a comprehensive explanation of their values regarding human health processes.  Nursing theory has been criticized for not being practical enough.  On the flipside, nursing theory-based practice can be incorporated into evidence-based practice to enhance knowledge development.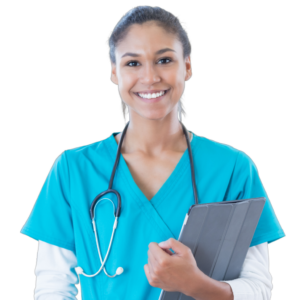 Struggling to meet your deadline ?
NR 501 Week 1 Discussion: Importance Of Theory In Nursing Essay
done on time by medical experts. Don't wait – ORDER NOW!
  References
Bittencourt, M. N., Dias Marques, M. I., de Andrade Barroso, M. D., & Maria, T. (2018). Contributions of nursing theories in the practice of mental health promotion. Revista de Enfermagem Referência, 4(18).
Kitson, A. L. (2018). The fundamentals of care framework as a point-of-care nursing theory. Nursing Research, 67(2), 99–107.
Roy, C. (2018). Key issues in nursing theory: Developments, challenges, and future directions. Nursing Research, 67(2), 81–92.
Younas, A., & Quennell, S. (2019). The usefulness of nursing theory-guided practice: An integrative review. Scandinavian Journal of Caring Sciences, 33(3), 540–555. https://doi.org/10.1111/scs.12670
Is nursing theory important to the nursing profession? In particular, is it important for nurse practitioners? Does theory inform nurse practitioner practice? If you believe that it is important, explain why it is useful. If you do not believe that it is useful, explain why nursing theory is not necessary to the profession.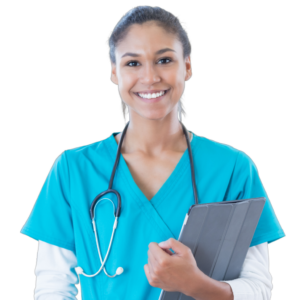 Struggling to meet your deadline ?
NR 501 Week 1 Discussion: Importance Of Theory In Nursing Essay
done on time by medical experts. Don't wait – ORDER NOW!