NR 706 Clinical Information Systems Essay
The two selected software solutions are Cerner and Epic. Cerner is one of the renowned and used HER software as it provides an integrated interface that can be used for different functions such as billing, workflows, and patient information management. Interoperability with other health services is possible with this solution; patient information can be captured automatically from different devices in the hospital (Cerner, 2021). It also has a Revenue Cycle Management (RCM) that helps with billing. It ensures that all services are captured and billed accurately. This feature has helped organizations ensure they perform well financially and are reimbursed for all patient services (Cerner, 2021). Cerner's decision support system allows healthcare professionals to engage in informed decision-making on-site when attending to patients. The tool provides recommendations that help them reach a correct diagnosis and predict patients at high risk of developing a particular complication (Cerner, 2021).
On the other hand, Epic can provide clinical research tools that have enabled organizations to use data from EHRs to research their patients. The tool helps healthcare workers decide which patients to include in studies. This has helped enhance patient outcomes and create a knowledge database. Telehealth features of the solution support healthcare workers to stay in touch with their clients virtually when discharged home (EPIC, 2019). It lets them video call or text their clients, ensuring their issues and concerns are addressed in real-time. It also provides resources for patients to access when trying to understand their conditions and their options. When patients have access to credible information, they are likely to take charge of their care and improve their health outcomes in the long run (Lopez-Olivo & Suarez-Almazor, 2019).
Cerner and Epic are effective solutions for any hospital but have different benefits. Epic has easily customizable workflows that can help mitigate errors and improve patient care quality while ensuring that all healthcare team members have timely access to patient information (Cerner, 2021). Its interoperability features also provide complete and integrated access to patient information synthesized from different departments. Patients can access information resources from the solution, ensuring they are conversant about managing their conditions at home.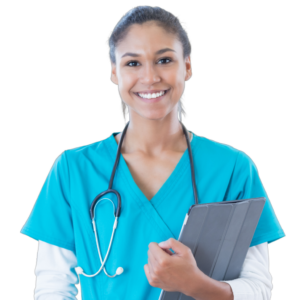 Struggling to meet your deadline ?
NR 706 Clinical Information Systems Essay
done on time by medical experts. Don't wait – ORDER NOW!
Cerner offers improved decision-making through the use of clinical decision-support tools. This has helped reduce misdiagnosis and prevent medication errors that can be fatal to patients (EPIC, 2019). It also has interoperability features that ensure complete and detailed patient records are kept and retrieved when needed. It also has a revenue cycle management tool that enables the organization to track its revenue accurately.
For the current work environment, Epic is the better option. There has been a surge in the number of patients, and the nurses may not get enough time to educate the clients about their condition. The availability of patient education resources only a click away would be an added advantage for the nurses and the patients. The nurses will save time in educating the clients. At the same time, the patients will better understand their condition as they can access the information they want and self-pace themselves in understanding it.
References
Cerner. (2021). Hospital & Health Systems | Cerner. Accessed on May 4th from https://www.cerner.com/solutions/health-systems
EPIC. (2019). EHR Interoperability From Anywhere | Epic. Accessed on May 4th from https://www.epic.com/interoperability/ehr-interoperability-from-anywhere
Lopez-Olivo, M. A., & Suarez-Almazor, M. E. (2019). Digital patient education and decision aids. Rheumatic Disease Clinics of North America, 45(2), 245–256. https://doi.org/10.1016/j.rdc.2019.01.001
Discussion
Purpose
The purpose of this discussion is for you to analyze different clinical information systems' features and functionality and determine the most beneficial system for your healthcare setting.
Instructions
Conduct an online search for two different electronic health record (EHR) software solutions you view as beneficial to your healthcare setting. Examples may include, but are not limited to, the following: eClinicalWorks, McKesson, Cerner, Allscripts, Athena Health, GE Healthcare, Epic, Care360, Practice Fusion, OptumInsight, and NEXTGEN.
Then, address the following:
Identify two selected EHR software solutions and describe three features of each software solution.
Compare and contrast the benefits of the two selected EHR software solutions.
Select an EHR software solution that is best suited for your workplace environment and provide the rationale for your selection.
Please click on the following link to review the DNP Discussion Guidelines on the Student Resource Center program page:
Link (webpage): Graduate Discussion Grading Guidelines and RubricLinks to an external site.
Program Competencies
This discussion enables the student to meet the following program competencies:
Applies organizational and system leadership skills to affect systemic changes in corporate culture and to promote continuous improvement in clinical outcomes. (PO 6)
Appraises current information systems and technologies to improve health care. (POs 6, 7)
Course Outcomes
This discussion enables the student to meet the following course outcomes:
Use information technology to collect and analyze data to generate evidence-based nursing practice across healthcare settings. (PC 4; PO 7)
Evaluate the types of healthcare information systems, knowledge-based systems, and patient care technology and the impact on patient safety, quality of care, and outcome measurement. (PC 4; PO 7)
Resolve ethical and legal issues related to the use of information, communication networks, and information and patient care technology. (PCs 2, 4; PO 6)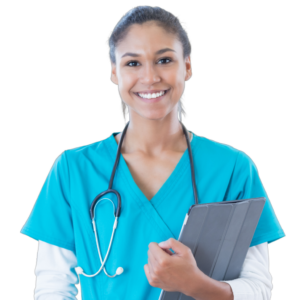 Struggling to meet your deadline ?
NR 706 Clinical Information Systems Essay
done on time by medical experts. Don't wait – ORDER NOW!