NRNP 6665 Patient Education for Children and Adolescents Essay
NRNP 6665 Patient Education for Children and Adolescents Essay
            Bipolar disorder is a common mental illness that affects both the young and the old. The disorder causes alteration in the moods of a patient. The patient may experience high moods called mania or low moods called depression. These signs may persist for a few days or several weeks (McIntyre et al., 2020). Again, the change between episodes of mania and depression might be rapid or may occur several times in a week. Consequently, the purpose of this write-up is to explain the signs and symptoms of bipolar, pharmacological treatment, non-pharmacological treatment, and appropriate community resources that can aid in addressing the bipolar disorder.
Signs and Symptoms
            Patients diagnosed with bipolar disorder exhibit different sets of symptoms. The manic and depressive phases have different signs. In the manic phase, the patient would behave impulsively, making decisions without any proper judgment. Again, the patient would ignore any negative consequence of their erratic actions. Such patients would show the following signs;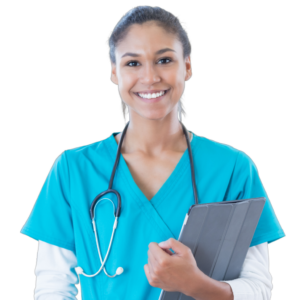 Struggling to meet your deadline ?
NRNP 6665 Patient Education for Children and Adolescents Essay
done on time by medical experts. Don't wait – ORDER NOW!
Absolute happiness in bad or good events
Sudden anger
Strong disbelieve without logical reasoning.
Inability to control risky behaviors
Lack of sleep
Rapid speech
Loosing sense of reality
Feeling frustrated
            On the other hand, a patient diagnosed with depressive bipolar would as well show different signs, which include;
Strong sadness
Hopelessness
Lack of interest in their usual hobbies
Loss of energy
Sleeping too much or no sleep at all
Sudden change in appetite
Suicidal thoughts
Difficulty in concentration
Pharmacological Treatment
            Pharmacological treatment of bipolar includes the introduction of the patient to mood stabilizers. The mood-stabilizing drugs would aid in a manic and depressive episode. Examples of mood stabilizers include Risperdal 2mg taken orally, lithium 300mg orally, Seroquel XR 300mg orally at HS, carbamazepine, and valproic acid. These drugs have varying side effects on a patient; therefore, a healthcare practitioner must undertake vigorous patient assessments. Assessing a patient on the basis of the most effective drug would improve the patient outcome (Baldessarini et al., 2019). For instance, a patient of Asian origin with CYP2D6*10 positive would need lower doses of Risperdal to reduce the severity of side effects the patient. Therefore, pharmacological treatment given to any bipolar patient would require adequate assessment of all aspects of the patient's health.
Non-pharmacological Treatment
            Non-pharmacological treatment approach to bipolar is also significant in reducing the severity of the bipolar disorder. These treatments include family-focused therapy, cognitive behavioral therapy, and psychoeducation which are most effective in preventing relapse (Krause et al., 2019). For example, CBT is used on bipolar patients to address depressive symptoms and feelings of guilt common among these patients. CBT also aids in addressing the feeling of losing family and friends. Again, these non-pharmacological treatment aids in managing mental illnesses and controlling emotions and stress.
Community Resources and Referrals
            A strong community resource referral involves a digital assessment of social needs that are implemented across the system. Such systems support increased awareness of bipolar disorder within society (Baldessarini et al., 2019). The resources effectively identify risk patients who need to undergo the intervention programs developed by society. The community services  such as support groups for mental health and illness could be significant in identifying patients suffering from bipolar disorder and registering  them to various community programs meant to improve health.
Conclusion
            Bipolar disorder is a common illness that requires an adequate approach to meeting the desired patient outcome. While pharmacological treatment has been effective in treating bipolar, non-pharmacological treatments have also addressed the problem. Again, the community resources also play a vital role in identifying and solving problems related to mental illness within the community.
References
Baldessarini, R. J., Tondo, L., & Vázquez, G. H. (2019). Pharmacological treatment of adult bipolar disorder. Molecular Psychiatry, 24(2), 198-217. https://doi.org/10.1038/s41380-018-0044-2
Krause, M., Gutsmiedl, K., Bighelli, I., Schneider-Thoma, J., Chaimani, A., & Leucht, S. (2019). Efficacy and tolerability of pharmacological and non-pharmacological interventions in older patients with major depressive disorder: A systematic review, pairwise and network meta-analysis. European Neuropsychopharmacology, 29(9), 1003-1022. https://doi.org/10.1016/j.euroneuro.2019.07.130
McIntyre, R. S., Lipsitz, O., Rodrigues, N. B., Lee, Y., Cha, D. S., Vinberg, M., … & Rosenblat, J. D. (2020). The effectiveness of ketamine on anxiety, irritability, and agitation: implications for treating mixed features in adults with major depressive or bipolar disorder. Bipolar Disorders, 22(8), 831-840. https://doi.org/10.1111/bdi.12941
Patient education is an effective tool in supporting compliance and treatment for a diagnosis. It is important to consider effective ways to educate patients and their families about a diagnosis—such as coaching, brochures, or videos—and to recognize that the efficacy of any materials may differ based on the needs and learning preferences of a particular patient. Because patients or their families may be overwhelmed with a new diagnosis, it is important that materials provided by the practitioner clearly outline the information that patients need to know.
For this Assignment, you will pretend that you are a contributing writer to a health blog. You are tasked with explaining important information about an assigned mental health disorder in language appropriate for child/adolescent patients and/or their caregivers.
To Prepare
By Day 1, your Instructor will assign a mood or anxiety disorder diagnosis for you to use for this Assignment. (BIPOLAR DISORDER)
Research signs and symptoms for your diagnosis, pharmacological treatments, nonpharmacological treatments, and appropriate community resources and referrals.
The Assignment
In a 300- to 500-word blog post written for a patient and/or caregiver audience, explain signs and symptoms for your diagnosis, pharmacological treatments, nonpharmacological treatments, and appropriate community resources and referrals.
***Bipolar Disorder is the assigned diagnosis***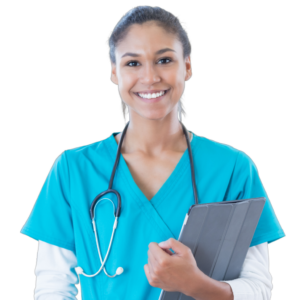 Struggling to meet your deadline ?
NRNP 6665 Patient Education for Children and Adolescents Essay
done on time by medical experts. Don't wait – ORDER NOW!