NUR 674 Designing and Implementing a Project Paper
NUR 674 Designing and Implementing a Project Paper
The health practice is challenging and requires knowledgeable and passionate healthcare professionals who can respond to patient needs effectively. As a professional obligation, nurses should identify practice problems and provide evidence-based interventions. A practicum project offers a great opportunity for nurses to design and implement solutions for different nursing problems. Such projects should have goals and measurable outcomes. They also consume a lot of time and require nurses to collaborate with their preceptors and colleagues for smooth implementation. The purpose of this paper is to assess the project to determine whether it achieved the projected outcomes.
Project Description: Focus, Site, and Discovery
Health outcomes depend on many factors, including organizational leadership, health care delivery technologies, professional relationships, providers' well-being, and other factors. Leadership projects are centered on the connection between leadership and health care delivery. My project is work-life balance for nurse managers; working 4 days/10-hour shifts instead of five days. Nurse managers are among the key decision makers in an organization. Their routine role involves resource management, nursing care coordination, and promoting teamwork. Other functions include implementing innovative practices, evaluating the services provided, and translating organizational culture and strategy (González‐García et al., 2021). Nurse managers translate the organization's strategic vision and should be optimally healthy to achieve excellence in complex health care environments.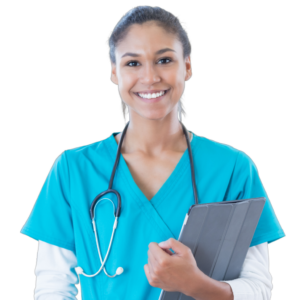 Struggling to meet your deadline ?
NUR 674 Designing and Implementing a Project Paper
done on time by medical experts. Don't wait – ORDER NOW!
Like other health care professionals, nurse managers are vulnerable to stress, burnout, and other problems hampering patient care. Due to the demanding nature of their work, they often overlook their health, well-being, and general comfort as they concentrate on workplace demands. A healthy work-life balance can help to avert the possible adverse effects of stress and burnout, such as nurse turnover and unhealthy professional relationships (Kowitlawkul et al., 2019). Nurse managers should balance work and life demands whether leading a project, teams, or an entire department. They should prioritize their health as they do to professional obligations.
The project's primary focus is to ensure that nurse managers have a healthy work-life balance. González‐García et al. (2021) argued that nurse managers require extensive training to adapt to complex health care environments due to their increasing responsibilities. In the same view, the project seeks to ensure that nurse managers have adequate tips on achieving a work-life balance and can implement them effectively. The project also focuses on behavior and attitude change. Prioritizing a positive work-life balance will create leaders sensitive to their well-being and can adopt the recommended shift in the work routine.
The project was implemented at Bethesda Hospital East. The facility adopts many programs, practices, and resources to ensure that patients receive comprehensive care, including technologies, research, and excellent leadership. I discovered the need for this project through a general observation of everyday practice and close interaction with nurse managers while reflecting on their workplace demands, self-care, and how they spend their time. Most nurse managers are highly vulnerable to stress and burnout and must dedicate more time to personal life and general satisfaction. Such a balance will enable them to enjoy hobbies and spend more time with their loved ones, among other positive impacts.
Measuring the Project's Outcomes
The outcomes will be measured both qualitatively and quantitatively. An effective qualitative approach is interviewing the nurse managers to evaluate their perceptions and behavior change. For instance, dedicating time to a hobby after work and reducing the time spent on social media would indicate successful outcomes. Quantitative evaluation includes the change in the number/volume of workplace problems such as burnout, stress, and incivility cases. A work-life balance increases positivity in the workplace, improving interprofessional collaboration and attitude to work. Consequently, workplace issues should reduce proportionately. The outcomes can be measured periodically to allow improvement as outcomes prompt.
A close analysis of the expected outcomes, focus, and implementation strategy illustrates a sustainable project. Most health care organizations can afford a short training exercise for their staff. Typically, workplace challenges increase over time, and nurses require an upgrade of their knowledge and technical skills. Similarly, nurse managers require regular training on leadership, professionalism, and effective handling of management issues. A training exercise on work-life balance should also be conducted often depending on how nurse managers balance life and work, emerging trends, workplace issues, and other factors. Facilitators could be internal or external, depending on the training intensity required.
Project Barriers
Nursing projects face many implementation barriers depending on their scope, resources, and timelines. According to Ginex (2018), time challenges are common due to the demanding nature of the nursing profession. Teams and stakeholders needed for successful project implementation are usually engaged in other tasks, affecting their availability. The same case applies to this project. For successful implementation, teams and stakeholders should be available when needed, but their busy schedules affect their availability. The other barrier related to the project is resources problem. Since the project is not a single occurrence, nurse managers require facilitation with educational materials to enable them to implement the learned tips later. Such resources include handouts, brochures, and apps. Support groups are also necessary for nurse managers to encourage and advise each other. Resource problem (inadequacy) affected the type and volume of educational resources to be produced. The problem can limit nurse managers' implementation of the studied skills.
Success Evaluation
Overall, the project can be considered a success for several reasons. Firstly, the most crucial phase has been completed- imparting knowledge. Ensuring that nurse managers understand the essentials of work-life balance and can implement the tips independently is a great step towards the desired results. Secondly, nurse managers have educational resources to continue implementing the tips and sharing knowledge with their colleagues. Thirdly, the project's focus is behavior change, which is critically needed for positive outcomes in patient care. Every organization requires leaders who are adequately aware of workplace issues and how to address them. The knowledge gained will make nurse managers better leaders, innovators, and problem-solvers.
Regarding the next steps, continuous evaluation, updates, and adequate facilitation are essential. Continuous evaluation should include an in-depth review of how nurse managers implement the tips and the gap between the current and desired outcomes. Fears and challenges should be addressed as they emerge. The evaluation should also consider the practicality of the project over time. It should be discontinued if it is no longer effective or if there are better alternatives. Updates include reviewing the work-life balance tips and adding more information where necessary. More tips can also be included in the educational materials as time advances. Adequate facilitation includes financial and material resources for continuous training and production of educational materials.
Personal Goals and AONE Competencies
Setting personal goals when implementing EBP projects is crucial for motivation and working towards a purpose. Among many goals, I looked forward to improving my knowledge of EBP implementation to advance care. Li et al. (2019) demonstrated EBP as combining scientific evidence, clinical expertise, and patient values and preferences to achieve better health outcomes. Using scientific evidence to support the project typified EBP implementation. The other goal was to improve leadership skills. At all levels, nurses continue encountering complex challenges that require transformational leadership. I looked forward to leading teams, inspiring others, collaboration, and guidance to transform nursing practice. The other goal was to improve my problem-solving skills.
The American Organization of Nurse Executives (AONE) views nurse leaders in executive leadership as visionary professionals that influence timely and efficient care. It details the skills, knowledge, and abilities that all nurse managers should possess irrespective of their educational level or workplace. They include communication, professionalism, business skills, in-depth knowledge of the health care environment, and leadership (Yoost & Crawford, 2021). Among these competencies, I hoped to achieve communication, leadership, knowledge, and professionalism. Communication and relationship management is achieved by presenting issues, interpersonal communication, and building collaborative relationships. Excellent communicators also influence behaviors through a shared vision. Knowledge of the health care environment is advanced by EBP and research, practice improvement, and patient safety practices (Yoost & Crawford, 2021). Nurses and nurse leaders engaging in problem-solving exercises, EBP, and research become better professionals overall. An effective way of exercising leadership skills and becoming a better leader is change management.
Summary of the Project Experience- Achieving Goals and AONE Competencies
Nursing professionals should seek continuous growth and development. Implementing EBP projects provides an excellent opportunity to improve EBP's knowledge, leadership, and problem-solving skills. The project on work-life balance for nurse managers working 4/10 hour shifts integrated scientific evidence into patient care. Multiple research studies support nursing professionals' work-life balance due to its positive effects on well-being. For instance, work-life balance is vital to retaining a large nursing workforce, improving job satisfaction, and enabling nurses to cope with stress (Kowitlawkul et al., 2019; Matsuo et al., 2021). Backing the project with such evidence improved personal knowledge on EBP implementation to advance patient care. Leading teams to address a practice problem helped to improve leadership and problem-solving skills.
Regarding the project's experience related to AONE competencies, implementing the project allowed me to present and argue issues and be at the center of change management. Organizational leaders and stakeholders should be convinced that an EBP project will lead to a positive change. As a result, the change leader must communicate convincingly. The regular interaction with the preceptor, advice, and supervision was instrumental in establishing and maintaining collaborative relationships.
Conclusion
The current health practice requires visionary and progressive leaders. Such leaders can quickly identify practice problems and offer evidence-based solutions. Nurse managers' work is complex and very demanding. They often forget self-care as they actively engage in professional responsibilities. The project's primary goal is to enable nurse managers to achieve a healthy work-life balance. Achieving this goal will be instrumental in reducing their vulnerability to workplace stress, burnout, dissatisfaction, and other adverse effects. Other targeted outcomes include high staff retention and improved productivity.
References
Ginex, P. K. (2018). Overcome barriers to applying an evidence-based process for practice change. ONSVOICE. https://voice.ons.org/news-and-views/overcome-barriers-to-applying-an-evidence-based-process-for-practice-change
González‐García, A., Pinto‐Carral, A., Pérez‐González, S., & Marqués‐Sánchez, P. (2021). Nurse managers' competencies: A scoping review. Journal of Nursing Management, 29(6), 1410-1419. https://doi.org/10.1111/jonm.13380
Kowitlawkul, Y., Yap, S. F., Makabe, S., Chan, S., Takagai, J., Tam, W. W. S., & Nurumal, M. S. (2019). Investigating nurses' quality of life and work‐life balance statuses in Singapore. International Nursing Review, 66(1), 61-69. https://doi.org/10.1111/inr.12457
Li, S., Cao, M., & Zhu, X. (2019). Evidence-based practice: Knowledge, attitudes, implementation, facilitators, and barriers among community nurses—systematic review. Medicine, 98(39): e17209. https://doi.org/10.1097%2FMD.0000000000017209
Matsuo, M., Suzuki, E., Takayama, Y., Shibata, S., & Sato, K. (2021). Influence of striving for work–life balance and sense of coherence on intention to leave among nurses: A 6-month prospective survey. INQUIRY: The Journal of Health Care Organization, Provision, and Financing, 58, 00469580211005192. https://doi.org/10.1177%2F00469580211005192
Yoost, B. L., & Crawford, L. R. (2021). Fundamentals of nursing e-book: Active learning for collaborative practice. Elsevier Health Sciences.
Throughout your practicum experience, you have been designing and implementing a project. You will now assess that experience. Prior to beginning this paper, discuss the topics below with your preceptor. Include their feedback as well as your own. In a 1,500-1,750-word document, discuss the following topics:
My project is work-life balance for nurse managers, working 4/10hr shifts. Implemented this project at Bethesda Hospital East
Describe your leadership project, its focus, and the site where it was implemented. How did you discover the need for this project?
Discuss how the outcomes of your project will be measured? Is your project one that is sustainable or is it designed to be a single occurrence?
Did you encounter any real or potential barriers during your practicum experience related to your project?
Evaluate the success of your project. If you were not able to implement your project, discuss why. What are the next steps for the project?
What were the goals you set for yourself and the AONE competencies you hoped to achieve?
Summarize your project experience related to those goals and AONE competencies.
Use a minimum of two peer-reviewed resources (published within the last 5 years) as evidence to support your views.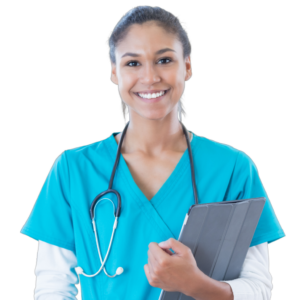 Struggling to meet your deadline ?
NUR 674 Designing and Implementing a Project Paper
done on time by medical experts. Don't wait – ORDER NOW!