Through weeks 7 and 8, my preceptor decided that we focus on developing and maintaining a good work-life balance. As my preceptor explained, nurses deal with strenuous tasks associated with serious medical emergencies, long working hours, and the death of patients. The demand from patients can put nurses under great stress. Under such pressure, nurses become exhausted leading to burnout. As such, nurses must gain a balance between their work and personal life. From my observation, I was able to identify some of the common causes of stress in the workplace. Such factors include lack of corporation, miscommunication, understaffing, lack of breaks or downtime, and incompetent management (Holland et al., 2019). As such, my preceptor decided that we analyze some of the strategies which can be employed to promote a healthy working environment which is crucial in promoting a good work-life balance. Such strategies include investing in self-care, asking for help, being able to say no, setting priorities, considering realistic schedules, and developing lasting associations. Achievement of these strategies greatly relies on the adoption of good leadership.
Application of Leadership:
Nurses are obliged to improve the quality of care provided to patients, attain and maintain a top-performing nursing staff, and efficiently prepare to satisfy the needs of the patient safely. My preceptor reiterated that all these can only be achieved through effective nursing leadership. By utilizing the transformational leadership style, my preceptor has been able to utilize theoretical concepts to ensure that all nurses attain an appropriate work-life balance to promote optimal care delivery. To promote a culture of quality improvement, my preceptor has always focused on quality indicators that are clear to understand and measurable. The National Quality Forum (NQF) in the united states for instance points out that quality indicators must provide a quality goal, measurable concept, and an appraisal concept (Dempsey & Assi, 2018). Some of the quality indicators utilized by my preceptor in his leadership role include the registered nurses' satisfaction survey, nursing hours per patient day, and patient satisfaction with nursing care among others. With these indicators, my preceptor has been able to improve patient outcomes, as the nurses now feel more confident that they have the time, tools, knowledge, and required assistance in satisfying the needs of the patients. Consequently, the healthcare organization at large has been able to record reduced staff turnover rates with the achievement of the organization's goals of adequately promoting the health and well-being of all community members.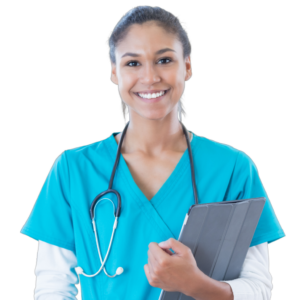 Struggling to meet your deadline ?
NUR674 Week 10 Leadership Journal Headship Template
done on time by medical experts. Don't wait – ORDER NOW!
Practicum Project Preparation:
As I prepare to implement my capstone project, I have been able to identify several potential barriers which need to be addressed to promote the optimal achievement of the desired outcome. At this point, the main potential barriers that I have encountered are resistance to change from different stakeholders such as individual nursing staff, the entire department, and even the organization at large (Mathieson et al., 2019). The unavailability of appropriate technology to implement the change can also pose a potential barrier that must be addressed. Additional potential barriers to consider include nurses being already overwhelmed with the present procedures, inadequate knowledge about the change, being misinformed about the change, lack of time to set aside for the change, unwilling to learn the new practice, and negative experiences from the past change project and being afraid of not being able to adopt the new skills.
However, being able to identify these potential barriers and where they come from has helped me anticipate them and learn how to solve each of them in the future. For instance, with the adoption of the right change management tool, it will be easier to understand resistance from different stakeholders and come up with educational strategies to enlighten them on why the change is important and how they will all benefit from the change (Repsha et al., 2020). To avoid hesitancy to invest time and money in the change by the organization, I will come up with a business case supported by sound data to convince the board members why they should fund the change. Generally, promoting appropriate leadership and planning for the change will help in identifying and sealing all the loopholes to promote the successful implementation and adoption of the change.
Leadership Video Reflection:
The speaker in the "Servant Leadership – Issue of Headship" video, defines leadership as influence from one person to the other. He breaks down the characteristics of servant leadership into seven main characteristics. With the issue of headship, the speaker relates headship to the biblical perspective where the husband is named to be the head of the family (Servant Leadership – the Issue of Headship [Cc], n.d.). However, he goes ahead to say that this aspect has been greatly misunderstood, which has made women bitter for several years. As a servant leader, headship should however be translated as responsibility, where the leader must create an environment where all the followers feel safe and protected. The second lesson from the video is that as a servant leader, headship also refers to providing honor. As such, the leader must display the responsibility of providing headship and creating an environment where all the followers feel protected and honored. A servant leader must identify and accomplish all that is required to ensure that people within their leadership are secure and trust in them.
References
Dempsey, C., & Assi, M. J. (2018). The impact of nurse engagement on quality, safety, and the experience of care: what nurse leaders should know. Nursing administration quarterly, 42(3), 278-283. DOI: 10.1097/NAQ.0000000000000305
Holland, P., Tham, T. L., Sheehan, C., & Cooper, B. (2019). The impact of perceived workload on nurse satisfaction with work-life balance and intention to leave the occupation. Applied nursing research, 49, 70-76. https://doi.org/10.1016/j.apnr.2019.06.001
Mathieson, A., Grande, G., & Luker, K. (2019). Strategies, facilitators, and barriers to implementation of evidence-based practice in community nursing: a systematic mixed-studies review and qualitative synthesis. Primary health care research & development, 20. doi:10.1017/S1463423618000488
Repsha, C. L., Quinn, B. L., & Peters, A. B. (2020). Implementing a concept-based nursing curriculum: A review of the literature. Teaching and Learning in Nursing, 15(1), 66-71. https://doi.org/10.1016/j.teln.2019.09.006
Servant Leadership – The Issue Of Headship [cc]. (n.d.). Www.youtube.com. Retrieved July 12, 2022, from https://www.youtube.com/watch?v=yXZPQ_-BPsE&list=PLqKj_eriTOI9Js2i_C2mitH1P96Zf6Q__&index=4
Assessment Description
Journaling provides a valuable tool for recording, reflecting on, and reviewing your learning. This approach provides an opportunity for you to "connect the dots" and observe the relationships between and among activities, interactions, and outcomes.
Unlike a personal journal of thoughts and feelings, this leadership journal is a record of your activities, assessments, and learning related to this academic experience.
Journal entries should include a record of the number of hours spent with your nurse leader each week.
Write a journal entry of 750-1,500 words on the subject of provision, including the following:
Practicum Activities Reflection: Provide observations and thoughts on the activities in your practicum during Weeks 8 & 9 ***(Include topics such as infection control, patient and staff safety, work overload).
Application of Leadership: Describe how your nurse leader/preceptor uses quality improvement indicators in their leadership role. How does this impact patient outcomes? What impact does this have on the organization?
Practicum Project Preparation: Describe any potential and/or actual barriers you have encountered as you prepared for project implementation. If you have not encountered any, what could present a barrier in the future? How do you plan to approach and overcome or handle these barriers?
Leadership Video Reflection: Reflect on at least two things you learned from the "Servant Leadership – Issue of Headship" video.
Use the "Leadership Journal Template" to complete this assignment (***I will attach it).
APA style is required, solid academic writing is expected.
This assignment uses a rubric. Please review the rubric prior to beginning the assignment to become familiar with the expectations for successful completion.
You are required to submit this assignment to LopesWrite. A link to the LopesWrite technical support articles is located in Class Resources if you need assistance.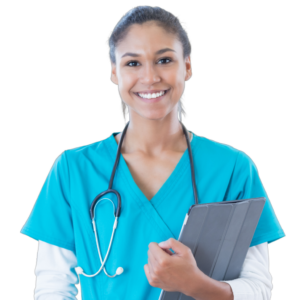 Struggling to meet your deadline ?
NUR674 Week 10 Leadership Journal Headship Template
done on time by medical experts. Don't wait – ORDER NOW!