NURS 6050 Week 4 Assignment: Legislation Comparison Grid and Testimony/Advocacy Statement Example Paper
NURS 6050 Week 4 Assignment: Legislation Comparison Grid and Testimony/Advocacy Statement Example Paper
Legislation Grid Template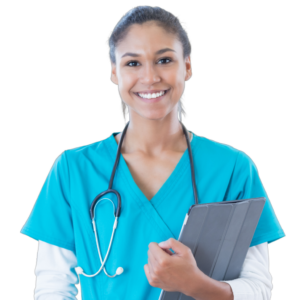 Struggling to meet your deadline ?
NURS 6050 Week 4 Assignment: Legislation Comparison Grid and Testimony/Advocacy Statement Example Paper
done on time by medical experts. Don't wait – ORDER NOW!
Nurses encounter different patient health problems that motivate them to take active advocacy roles in legislation with the hope of influencing policies, legal frameworks and regulations that affect healthcare issues. The legislation process is elaborate and requires one to understand its different aspects (Phillips et al., 2021). The purpose of this paper is to evaluate a proposed health-related bill at state or federal level and its impacts on health care provision. The paper also provides an advocacy statement for the proposed bill.
Health-related Bill Name
Advancing Emergency Preparedness Through One Health Act of 2021

 

Bill Number
H.R. 2061/ S.861
Description
The bill requires different federal agencies to develop an interagency approach in response to zoonotic diseases by establishing a One Health Program. The One Health Program will recognize the interactions and association that exists among people, animals, plant and their shared habitat (Congress.GOV, 2022b).
Federal or State?
Federal
Legislative Intent
The core legislative intent of the bill is to enable different federal departments that include Health and Human Services (HHS), Agriculture, and Interior to create a framework aimed at coordination of federal activities to mitigate hazards to people and animals' health. The bill requires the departments to work with other federal agencies like Food and Drug Administration (FDA), Centers for Disease Control and Prevention (CDC) and Commerce Department among others to have an effective and one-approach response to any zoonotic situations like the Coronavirus disease of 2019 (COVID-19) pandemic (Congress.GOV, 2022). The One Health Act focuses on ensuring a model to better prevent, prepare for, and respond to zoonotic disease outbreaks.

The bill also establishes goals, identifies requisite activities to attain the set goals, and recommends legislative actions to advance the efforts of One Health. Further, the Government Accountability Office should assess the model and its effective implementation to ascertain better preparedness against future outbreaks (Congress.GOV, 2022b).

Proponents/ Opponents
Proponents: Sponsored by Rep. Schrader Kurt of Oregon and Senator Tina Smith of Minnesota, the proponents of the bill include Democrat Congressional members, health care workers based on their experience with COVID-19 and the general public. 
Opponents: The bill has no known opponents based on the legislative actions that it has taken in Congress; both in the House and Senate.

Target Population
The bill targets all people; including healthcare providers and the general population since outbreaks like the COVID-19 pandemic are public health concerns that require effective preparedness and appropriate responses to mitigate their adverse effects. The bill is aimed at developing an effective response framework to improve public health preparedness in prevention of any outbreak in the future.
Status of the bill (Is it in hearings or committees?)
In the Senate, the bill is in three committees that include Labor, Education and Pensions. The Bill has been read twice and referred to the committees of Labor, Education, Health and Pensions. In the House, the has had nine actions since its introduction. Currently, the bill is in the Subcommittee on Livestock and Foreign Agriculture (Congress.GOV, 2022). It has also been in the Energy and Commerce committee, Agriculture, Natural Resource and Foreign Affairs.
General Notes/Comments

 

 

The bill introduced in both chambers of Congress is essential in having a bipartisan approach to improving public health preparedness by ensuring that federal agencies advance a common approach to managing zoonotic outbreaks since human and animal health are intertwined and should be studied together to prevent and respond to any health concerns. Advancing this bill would be essential in dealing with disease outbreaks that come from animals. These include the Ziika virus, the Ebola virus disease, and now the COVID-19. It is vital for the country and its agencies like CDC to ensure that there is sufficient preparation to avert dreaded effects of such outbreaks. The COVID-19 pandemic has had significant impact on health and led to deaths of hundreds of thousands of Americans because there was no coordinated and an interagency approach to the disease and its outbreak (Myers et al., 2021). The bill allows federal agencies to study such diseases and establish their source. Outbreaks take real tolls on families, communities and the economic as well as social lives. Therefore, this bill will be fundamental in addressing effective preparedness measures to reduce possible effects of such outbreaks.
Part 2: Legislative Testimony/Advocacy Statement
The national response to the COVID-19 pandemic in the United States remains one of the poorest among her peers in developed world. The pandemic had serious effects on the American population mainly because of ineffective response and coordination on the backdrop of political interests and statements that never helped hundreds of thousands of Americans that succumbed to the disease (Phillips et al., 2021). Over one million deaths have occurred in the U.S. due to COVID-19 as the nation leads with the highest numbers in the world.
Having a coordinated and interagency approach to zoonotic outbreaks will help public health officials and the communities as well as healthcare providers and organizations to adequately prepared for such emergencies. More healthcare workers have lost their lives to COVID-19 because they were frontline care providers (Smith, 2022). However, many could have saved their lives had there been effective coordinated and a common approach to the disease at local, state, and federal levels. Many of the mandates and measures to reduce infections were largely ineffective because of lack of a common approach and coordinated national response to the pandemic.
As a healthcare worker, who becomes the most exposed during such outbreaks, I support this bill as it will ensure that the system saves many lives and protects frontline warriors against increased susceptibility to the condition. Those opposed to the bill and my position need to understand that having this legislation will provide protection to the general public and reduce the rates of infections and spread of such outbreaks in the future (Smith, 2022). Opposing the bill means that there will never be an interagency framework to help coordinate efforts to prepare, prevent, and manage the issue. Healthcare providers are patient advocates and having the bill will lead to increased protection for all providers working in healthcare settings.
Conclusion
The legislation to enhance coordination among federal agencies to fight outbreaks is essential. The proposed bill will ensure that all agencies work collaboratively to deal with any pandemics or outbreaks in the future. All people should support efforts to increase level of response to such outbreaks by increasing research and level of preparedness.
References
Congress.GOV (2022).  S.861 – Advancing Emergency Preparedness Through
One Health Act of 2021. https://www.congress.gov/bill/117th-congress/senate-bill/861
Congress.GOV (2022b). H.R.2061 – Advancing Emergency Preparedness
Through One Health Act of 2021. https://www.congress.gov/bill/117th-congress/house-bill/2061/actions?r=5&s=1
Myers, N. (2021). Partisanship, policy options, and risk: Perceived influence of    political partisanship on health emergency preparedness. Risk, Hazards &
            Crisis in Public Policy, 12(4), 451-469. https://doi.org/10.1002/rhc3.12223
Smith, T. (2022). U.S. Sens. Smith, Young Renew Bipartisan Push to Improve
Public Health Preparedness with Coordinated "One Health" Approach. https://www.smith.senate.gov/us-sens-smith-young-renew-bipartisan-push-improve-public-health-preparedness-coordinated-one-health
Phillips, B. D., Neal, D. M., & Webb, G. R. (2021). Advancing Emergency
Management through Disaster Science. In Introduction to Emergency Management and Disaster Science (pp. 84-112). Routledge.
To Prepare:
Select a bill that has been proposed (not one that has been enacted) using the congressional websites provided in the Learning Resources.
The Assignment: (1- to 2-page Legislation Grid; 1-page Legislation Testimony/Advocacy Statement)
Be sure to add a title page, an introduction, purpose statement, and a conclusion. This is an APA paper.
Part 1: Legislation Grid
Based on the health-related bill (proposed, not enacted) you selected, complete the Legislation Grid Template. Be sure to address the following:
Determine the legislative intent of the bill you have reviewed.
Identify the proponents/opponents of the bill.
Identify the target populations addressed by the bill.
Where in the process is the bill currently? Is it in hearings or committees?
Part 2: Legislation Testimony/Advocacy Statement
Based on the health-related bill you selected, develop a 1-page Legislation Testimony/Advocacy Statement that addresses the following:
Advocate a position for the bill you selected and write testimony in support of your position.
Describe how you would address the opponent to your position. Be specific and provide examples.
At least 2 outside resources and 2-3 course specific resources are used.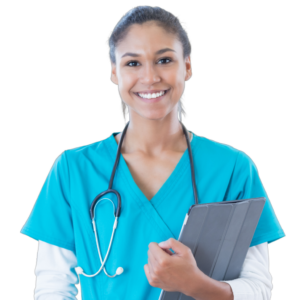 Struggling to meet your deadline ?
NURS 6050 Week 4 Assignment: Legislation Comparison Grid and Testimony/Advocacy Statement Example Paper
done on time by medical experts. Don't wait – ORDER NOW!