NURS 6053 week 2 Assignment: Analysis of a Pertinent Healthcare Issue Paper
NURS 6053 week 2 Assignment: Analysis of a Pertinent Healthcare Issue Paper
Healthcare facilities across the country continue to grapple with a host of issues that have negative effects on the quality of care delivered to patients. The Quadruple Aim framework focuses on enhancing quality of care, access to care, cost-effective care, and welfare of healthcare providers like nurses. However, the nursing shortage is a critical that is impacting the delivery of the Quadruple Aims' framework (Jarrar et al., 2019). Nurses are leaving the professional due to several issues like burnout and fatigue as demonstrated at the peak of the Coronavirus disease of 2019 (COVID-19) pandemic. The purpose of this paper is to analyze the nursing shortage issue as a pertinent healthcare concern affecting the delivery of quality care, access to care, and cost-effective, and welfare of healthcare workers.
Nursing Shortage and Impact on the Organization
Nurses are a critical part of the healthcare delivery system and constitute the largest portion of the health profession. The United States has close to 4 million nurses with projects from the Bureau of Labor Statistics showing that over 300,000 nurses will be needed between 2020 and 2030. The ongoing pandemic, especially at its peak, has demonstrated the need for more nurses as many suffered from the disease because of being frontline care providers. Studies show that a host of issues are leading to the current nursing shortage across the country (Jarrar et al., 2019). These include high turnover due to burnout and fatigue, inequitable workforce distribution, and lack of sufficient faculty to train more nurses to join the profession.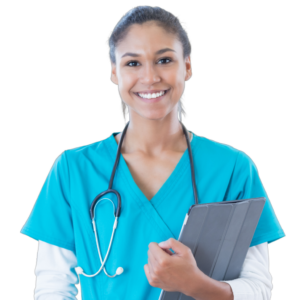 Struggling to meet your deadline ?
NURS 6053 week 2 Assignment: Analysis of a Pertinent Healthcare Issue Paper
done on time by medical experts. Don't wait – ORDER NOW!
Having sufficient number of nurses is a core aspect of effective nurse staffing to increase the quality of care for organizations. Nursing shortage has serious consequences on patients as it leads to lower nurse staffing levels that result in missed care, a rise in susceptibility to medication administration errors, ineffective care provision and the overall poor patient outcomes. Nursing shortage leads to low work satisfaction due to increased workload, and high levels of burnout among nurses.
In my present organization, nurse shortage is a serious concern as the nurses have to work long-hour shifts with increased workload (Shah et al., 2021). Moreover, there are fewer nurses in each shift. These working environment exposed nurses to stressors like fatigue and burnout as well as heightened turnover as many consider or leave the organization altogether. Nurses also become mentally exhausted and unable to perform their duties in the most effective way. Besides, the nurses do not get leadership support which is essential in addressing the issue. A resultant issue of the nursing shortage in the organization has been a rise in delays in discharging patients, lack of triage nurses leading to profound delays in attending to patients and medication administration errors during shift change as they do not have sufficient time to handover reports and other aspects of patient care.
Summary of the Reviewed Articles on Nursing Shortage
In their article, Haddad et al. (2022) focus on the issue of nursing shortage as a national problem that requires effective solutions. The article is categorical that nursing shortage has serious implications on patient care and outcomes. The article gives figures about the number of nurses needed to address the shortage between 2020 and 2030. The article mentions that the employment of nurses will increase by 9% compared to any other profession. The authors also enumerate the reasons leading to nursing shortage that include an aging population, an aging workforce, nurse burnout, career and family, regions, and career and family.
The second article is by Jacobs (2021) published in The New York Times which asserts that nursing is in a crisis die to the shortage. The author observes that staff shortages place patients at risk. Understaffing of healthcare providers increases the chance of adverse events like mortality of patients. The article provides different cases of nursing shortage in different facilities across the country and the impact it has on patient care and quality of care delivered.
Addressing Nurse Shortage by Organizations
Other organizations grappling with nursing shortage have developed innovative approaches that ensure increased quality of care delivered and better patient outcomes. Among these include developing leadership support to reduce turnover, innovative approaches through increased leveraging of technological applications like telehealth to curb the nursing shortage, good leadership coupled with working conditions for the healthcare personnel (Shah et al., 2021). Having a collaborative approach, through the inter-professional collaboration one of the ways that hospitals are using to address the issue. Inter-professional collaboration leads to increased quality of care, better patient outcomes, and ensures that the team develops a common plan of care.
Strategies Identified by the Articles
The reviewed articles recommend a host of approaches that can address the nursing shortage issue. According to Haddad et al. (2022) healthcare organizations should develop an environment that empowers and motivates nurses to rejuvenate and sustain them. effective working conditions lead to increased satisfaction and the desire to stay in the organization. For instance, the article recommends the need for organizations to have magnet certification as a way of providing superior nursing process and better levels of safety, quality of care and patient satisfaction. The article by Jacobs (2021) proposes policy changes at federal and state levels to incentivize individuals to take nursing course. These include financial assistance to assist nursing schools get more faculty members and effective staffing-ratios aimed at limiting the number of patients under one nurse.
These strategies will impact my organization positively as t means the need for better workplace conditions, empowering nurses, and ensuring that the facility embraces new legislations aimed at improving quality of care. The strategies mean that the organization should allocate more resources to the provision of better care and ensure that nurses get resources to advance their education. The strategies impact my organization negatively as it may lose nurses to competing health systems and will require it to have more resources.
Conclusion
Nursing shortage is a serious national health concern and developing effective solutions is important in addressing the issue. The analysis shows that a host of factors lead to nursing shortage. Therefore, stakeholders should develop strategies to address the issue with the aim of attaining the Quadruple Aim goals.
References
Haddad, L. M., Annamaraju, P., & Toney-Butler, T. J. (2022). Nursing shortage. In StatPearls
            [Internet]. StatPearls Publishing.
Jacobs, A. (2021 August 21, 2021). 'Nursing Is in Crisis': Staff Shortages Put Patients at Risk.
            https://www.nytimes.com/2021/08/21/health/covid-nursing-shortage-delta.html
Jarrar, M. T., Rahman, H. A., Minai, M. S., AbuMadini, M. S., & Larbi, M. (2018). The function
of patient‐centered care in mitigating the effect of nursing shortage on the outcomes of care. The International journal of health planning and management, 33(2), e464-e473. DOI: 10.1002/hpm.2491.
Shah, M. K., Gandrakota, N., Cimiotti, J. P., Ghose, N., Moore, M., & Ali, M. K. (2021).
Prevalence of and factors associated with nurse burnout in the US. JAMA network open, 4(2), e2036469-e2036469. doi:10.1001/jamanetworkopen.2020.36469
The Assignment (2-3 Pages):
Nursing Shortage in the work place- Topic
Analysis of a Pertinent Healthcare Issue
Develop a 2 to 3 page paper, written to your organization's leadership team, addressing your selected national healthcare issue/stressor and how it is impacting your work setting. Be sure to address the following:
Describe the national healthcare issue/stressor you selected and its impact on your organization. Use organizational data to quantify the impact (if necessary, seek assistance from leadership or appropriate stakeholders in your organization).
Provide a brief summary of the two articles you reviewed from outside resources on the national healthcare issue/stressor. Explain how the healthcare issue/stressor is being addressed in other organizations.
Summarize the strategies used to address the organizational impact of national healthcare issues/stressors presented in the scholarly resources you selected. Explain how they may impact your organization both positively and negatively. Be specific and provide examples.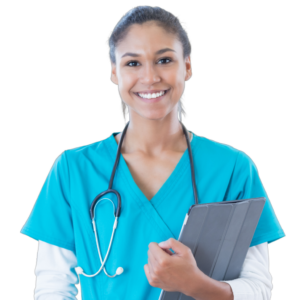 Struggling to meet your deadline ?
NURS 6053 week 2 Assignment: Analysis of a Pertinent Healthcare Issue Paper
done on time by medical experts. Don't wait – ORDER NOW!