Political Activity Reflective Journal Essay
Political Activity Reflective Journal Essay
Background
Nurses are mandated with a critical role in ensuring patient safety when providing nursing care to patients. From a patient safety standpoint, the nurse has a role of detecting medical errors and near misses, assessing patients for any deterioration in clinical status, recognizing and communicating changes in patient's health status, and performing numerous interventions to ensure patients are provided with high-quality care (Bridges et al., 2019). Over this assignment, I engaged in a campaigning activity to raise awareness of the need for safe nurse-to-patient ratios in New York. This reflection paper outlines my experiences in the political activity, including my insights, what I learned, and the challenges encountered.
What personal thoughts/insights you had as you began/participated in this political activity?
My participation in the political activity was informed by my nursing knowledge that patient safety is significantly attributed to the nurse-to-patient ratios. The nursing workload, which is determined by the nurse-to-patient ratios, is one of the factors determining the level of patient safety. Patient outcomes often reflect the nursing workload (Bridges et al., 2019). This is because when more patients are assigned to a nurse, it increases the nurse's responsibilities, increasing the risk to patient safety and nurse burnout.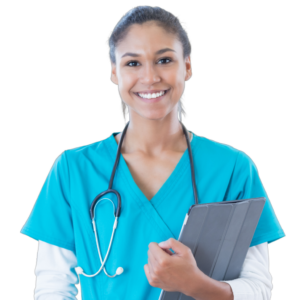 Struggling to meet your deadline ?
Political Activity Reflective Journal Essay
done on time by medical experts. Don't wait – ORDER NOW!
Lack of adequate breaks, working shifts longer than12-hours, or mandatory overtime deteriorates the health of nurses mentally and physically. Thus, adequate nurse staffing can enhance patient care and increase nurses' retention rate in healthcare organizations. Nevertheless, I understood that defining adequate nurse staffing is a complex process since it changes based on the shift. Therefore, I concluded that establishing safe patient-to-nurse ratios in New York will require close coordination between organization management and nursing staff. Besides, it will be dependent on patient acuity and turnover, the number of available support staff, skill mix, and the healthcare setting.  
Did this experience reveal any of the challenges involved with political activity?
The political activity enlightened me on the challenges associated with political activities, like failure to implement enacted policies. For instance, I learned that nursing unions and progressive lawmakers in New York had for decades pushed legislation that required every hospital in the state to take interventions toward establishing safe nurse staffing ratios in all hospital units. The policy also required the state health department to enforce a blanket ratio requirement for all ICUs by January 1, 2022. Despite the long push and the policy being enacted, it is yet to be implemented.  
Nurses' unions worry that when the state health department starts executing the law, it will be less effective. In fact, when the health department gave out a draft of the proposed policy, it changed the language of the ICU rule from the original text of the law in a manner that could further impede and limit it. Furthermore, health care administrators dispute the legislation saying that most hospitals in New York will not be able to confirm with the law due to the prevalent workforce shortages.
In what way(s) was this experience influenced by your role or education as a nurse?
The political activity experience highly influenced my nursing role as a patient advocate. Nurses are required to advocate for patient safety and the delivery of high-quality care, and this can only be achieved through safe nurse-to-patient ratios. From my nursing experience, I have observed that missed nursing care is prevalent in settings with a high number of patients per nurse. When evaluating the causes and prevention of missed nursing care, the most constant predictors were the work environment, staffing levels, and teamwork.
I have realized that omission of nursing care is associated with job dissatisfaction and absenteeism for nurses, as well as infections, medication errors, pressure injuries, falls, readmissions, and failure to rescue (Griffiths et al., 2018). Therefore, this influenced me to participate in political activity to raise awareness of the need for safe nurse-to-patient ratios in NY in order to lower the incidences of missed nursing care and, as a result, improve the safety and quality of care provided to patients. I utilized my nursing knowledge, skills, and expertise to create awareness of the adverse impact of unhealthy nurse-to-patient ratios in NY. Besides, I enlightened lawmakers on the policies that can improve staffing levels in NY without necessarily mandating nurse-to-patient ratios since every facility has different staffing needs.
Did this experience reveal any of the challenges associated with engaging people politically?
The awareness campaign revealed various challenges linked with engaging individuals in political activities. One of the challenges that were apparent in this activity was strained relationship-building. We found it challenging to make time to know and build trust and relationships with legislators and influencers. It is critical in relation to raising the credibility of the person or the organization and the agenda to promote change. Relationship building should have been done energetically and constructively with follow-up as necessary, but it was not the case due to inadequate opportunities to meet and build relations.  
In addition, I learned that lack or inadequate participation by those affected by the issue of concern is a major challenge in engaging individuals politically. Participation is, without a doubt, a crucial requirement of social justice, and for advocacy to be successful, it needs to be largely resourced and not just empty talk (Jessani et al., 2022). The political activity experience revealed that individuals and organizations involved in advocacy activities need to understand that a lack of participation by those experiencing the issues they represent can gravely undermine their work. Besides, getting people affected by a specific issue to become involved in the advocacy activity can be a significant challenge. However, the challenge can be addressed by encouraging the emergence of new spokespeople to represent the organization's views (Jessani et al., 2022).
The experience also revealed that negativity and lack of ambition are other challenges to engaging people politically. For instance, I found some nurses overly negative and lacking enough ambition, yet they are the most affected by unsafe patient-to-nurse ratios. Where this is the case, I identified the need to identify ways to regain nurses' confidence and ambition and transform these challenges into opportunities.
References
Bridges, J., Griffiths, P., Oliver, E., & Pickering, R. M. (2019). Hospital nurse staffing and staff-patient interactions: an observational study. BMJ quality & safety, 28(9), 706-713. http://dx.doi.org/10.1136/bmjqs-2018-008948
Griffiths, P., Recio-Saucedo, A., Dall'Ora, C., Briggs, J., Mariotti, A., Meredith, P., Smith, G. B., Ball, J., & Missed Care Study Group (2018). The association between nurse staffing and omissions in nursing care: A systematic review. Journal of advanced nursing, 74(7), 1474–1487. https://doi.org/10.1111/jan.13564
Jessani, N. S., Ling, B., Babcock, C., Valmeekanathan, A., & Holtgrave, D. R. (2022). Advocacy, activism, and lobbying: How variations in interpretation affects ability for academia to engage with public policy. PLOS Global Public Health, 2(3), e0000034. https://doi.org/10.1371/journal.pgph.0000034
I chose a safe patient-to-nurse ratio.
Nurses play an essential role in the healthcare field. They have been the first medical personal patients see during their entry to the hospital, during hospitalization, and just before discharge.
Nurses are responsible for patient wellbeing during their shifts.
However, when more patients are being assigned per nurse leads to greater responsibilities. Thus risking patient safety as well as nurse burnout.
To ensure patient and nurse safety, the state must mandate a policy.
Sufficient nurse staffing can lead to better patient care, and high chances nurses will stay in the unit longer.
Contrary, when the number of patients increases to nurse, it puts the patient's life and the nurse's life/ license/ mental health in danger. Such as medication errors, nurses not being able to take breaks, working longer than 12-hour shifts, or even overtime. This can be mentally and physically deteriorating for the nurses.
I live in New York, US. Therefore, it should be on NY safe nurse to patient ratio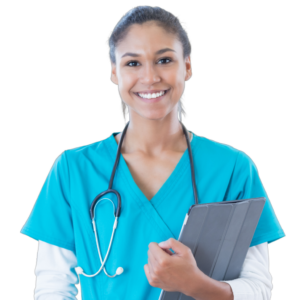 Struggling to meet your deadline ?
Political Activity Reflective Journal Essay
done on time by medical experts. Don't wait – ORDER NOW!