Practicum Journal: Example Essay
Practicum Journal: Example Essay
            My practicum project mainly focuses on understanding the need for managers to maintain a good work-life balance. As described by my preceptor, work-life balance mainly involves appropriately managing your professional work and personal life to avoid the repercussions encountered when one side is too overbearing. For managers, some of these repercussions are associated with a burn-out workforce, which leads to increased absenteeism, poor productivity, sick workers, low employee retention and reduced revenue potential, and high cost of care (Teunissen et al., 2020). working 10 hours for 4 days every week is quite appropriate for me. During this time, I have been working with my preceptor on the adoption of appropriate strategies to maintain a good work-life balance. Some of these strategies include being able to ask for help, being able to say no, creating a realistic schedule, using some vacation time, limiting access to work-related emails while off, creating boundaries while at home, hiring out certain tasks, and getting enough sleep. The manager also has the responsibility of developing a caring and supportive environment for themselves and staff members to promote a good work-life balance.
Application of Leadership
            From my observation, my preceptor utilized the servant leadership style to ensure that the workflow is effective while maintaining a good work-life balance. I was able to pick up several appropriate leadership competencies and skills. Such competencies include empathy, respect, influence, democracy, humility, self-awareness, and courage among others (Dempsey & Assi, 2018). With a servant leadership style, nurse leaders are expected to serve as examples to provide their followers with guidance. The leader must always be humble and understanding and ensure that he or she engages with staff members at a personal level to promote a positive working environment.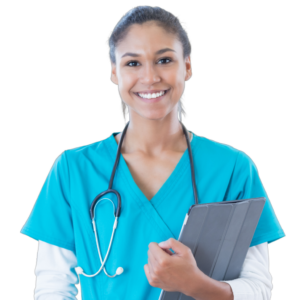 Struggling to meet your deadline ?
Practicum Journal: Example Essay
done on time by medical experts. Don't wait – ORDER NOW!
            As a nurse leader, I have always ensured that I engage adequately with my staff members with good communication skills, to promote shared decision making, This way, all nurses can work based on a reasonable working schedule with which they are all comfortable. I also avoid instances where nurses are overworked or feel overwhelmed to promote their morale which is crucial in improving the quality of care provided (Best, 2020). In case of conflict, I am always democratic, where the involved nurses are heard equally, and a solution is agreed upon without any favor. I have also learned the art of appreciating my team member in case of hard work to boost their morale and promote innovation in providing optimal care.
Practicum Project Preparation
To monitor my progress and make sure that I achieve all my practicum goals, I had to come up with an evaluation and adjustment plan. The plan mainly involves designing personal goals and objectives which are in line with the course objectives. Such objectives include identifying appropriate strategies to promote and maintain a good work-life balance. For instance, at the end of every week, I have to make sure that I have only worked for 10 hours each day for 4 days. The second step is to collect feedback from my preceptor based on how I have applied the classroom skills in the practical setting. This way, I can identify my areas of strengths and weakness to promote making the necessary adjustment to promote optimal achievements of my learning goals (Usher et al., 2018). Once I have made the changes, I will present them to my preceptor, so that additional time can be set for the goals that have not been achieved. Having an appropriate evaluation and adjustment plan is crucial to ensure that there is no time wastage, which normally contributes to falling behind the schedule.
Leadership Video Reflection
From the "Servant Leadership – Issue of Example" video, it is quite clear that the speaker acknowledges the need for leaders to serve as an example and provide guidance to their followers. According to the speaker, leaders must promote innovation and encourage their team members to exhibit their full potential to promote productivity rather than exhibiting authority by controlling their followers (Servant Leadership – the Issue of Example [Cc], n.d.). Leading by example helps promote a sense of understanding and togetherness when it comes to achieving both personal and organizational goals. The second lesson learned from this video is that leaders must display skills and competencies appropriate to promoting shared decision-making by encouraging engagement among team members and exhibiting appropriate communication skills. By exhibiting a high level of empathy, a leader will be able to be seen as part of the team rather than the head of the team. A leader must serve as a role model, to make other employees strive to display their full potential in promoting the safety and quality of care provided.
References
Best, C. (2020). Is there a place for servant leadership in nursing?. Practice Nursing, 31(3), 128-132. https://doi.org/10.12968/pnur.2020.31.3.128
Dempsey, C., & Assi, M. J. (2018). The impact of nurse engagement on quality, safety, and the experience of care: what nurse leaders should know. Nursing administration quarterly, 42(3), 278-283. DOI: 10.1097/NAQ.0000000000000305
Servant Leadership – The Issue Of Example [cc]. (n.d.). Www.youtube.com. Retrieved June 28, 2022, from https://www.youtube.com/watch?v=jBra6jSTHSE&list=PLqKj_eriTOI9Js2i_C2mitH1P96Zf6Q__&index=6
Teunissen, C., Burrell, B., & Maskill, V. (2020). Effective surgical teams: An integrative literature review. Western journal of nursing research, 42(1), 61-75. https://doi.org/10.1177/0193945919834896
Usher, R., Cronin, S. N., & York, N. L. (2018). Evaluating the influence of a standardized bedside handoff process in a medical-surgical unit. The Journal of Continuing Education in Nursing, 49(4), 157-163. https://doi.org/10.3928/00220124-20180320-05
‌
Write a journal entry of 750-1,500 words on the subject of serving, including the following:
Application of Leadership: Identify three to five personal values or characteristics that you believe are critical components of a good leader, such as honesty, compassion, or fairness. How do you express those values in your professional life?
Practicum Project Preparation: Create an evaluation and adjustment plan for the practicum project.
My project is allowing managers to have a work life balance 10 hours / 4 days a week
Leadership Video Reflection: Reflect on at least two things you learned from the "Servant Leadership – Issue of Example" video.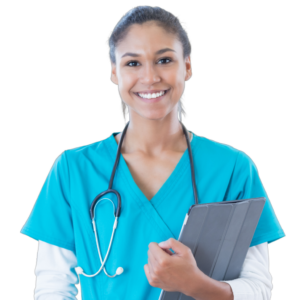 Struggling to meet your deadline ?
Practicum Journal: Example Essay
done on time by medical experts. Don't wait – ORDER NOW!