Project Proposal: Organizational Culture and Readiness Paper
Project Proposal: Organizational Culture and Readiness Paper
The success of any organization largely depends on its culture and readiness for change. It is essential to fully comprehend an organization's current culture and the extent to which it supports change initiatives to implement change within that setting in an effective manner. Attitudes, actions, and values of employees are significantly influenced by organizational culture. The employees' perception of the organization may impact their willingness to embrace change. This proposal aims to enhance the quality, safety, and cost-efficiency of care provided to adult patients undergoing surgical procedures by introducing a preoperative education program. The plan involves evaluating the readiness and cultural environment within the organization, suggesting measures to improve preparedness, and identifying key stakeholders and team members for project collaboration. The essential information systems and communication technologies required for successful implementation will also be explored while examining their influence on nursing practices and delivery methods.
The Organization's Culture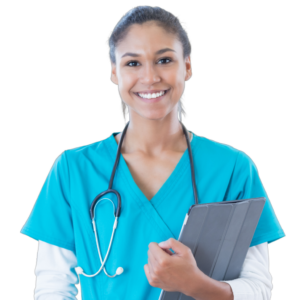 Struggling to meet your deadline ?
Project Proposal: Organizational Culture and Readiness Paper
done on time by medical experts. Don't wait – ORDER NOW!
The healthcare facility being examined focuses on providing surgical care. Its organizational framework supports a collaborative and patient-centered approach to delivering care. The management prioritizes continuous improvement and innovation while promoting interprofessional collaboration and team engagement to cultivate an environment of shared responsibility and accountability. Regular staff meetings and accessible avenues for employee input prove that the firm places high importance on effective communication. Evidence-based practices can be implemented in a supportive environment because staff members view the company as flexible and supportive of change.
However, some aspects of the culture may hinder change implementation. For instance, while the leadership structure is in place, there may be a need for better alignment and clarity regarding the organization's vision and goals related to change. The organization's readiness for change is also crucial in determining the success of implementing innovations and evidence-based practices (Penkunas, 2022). The organization's readiness refers to its capacity and willingness to embrace change (Emam et al., 2022). This preparedness can be determined by assessing the organization's leadership, resources, staff motivation and buy-in, and the climate for change. Therefore, employees' perception of the organization may impact their willingness to embrace change.
Clinicians' attitudes toward and adoption of evidence-based practice are significantly influenced by the social context and culture of the healthcare institution (Penkunas, 2022). According to studies, a favorable organizational culture and social environment can improve physicians' attitudes toward and adoption of evidence-based practice (Penkunas, 2022). The healthcare organization's culture must value evidence-based practice, promote clinician collaboration and communication, and offer sufficient funding and support for adopting innovations. A healthcare organization's capacity for change is essential to adopt innovations and evidence-based practice successfully.
Evaluating Organizational Preparedness
To evaluate the extent of preparedness for transformation within the organization, the "Organizational Readiness for Change" tool is utilized. According to Miake-Lye et al. (2020), organizational readiness assessments have a history of being developed as crucial implementation support tools. The outcomes obtained from this assessment indicate a moderate to high degree of readiness for change, implying that the organizational culture promotes implementing evidence-based practices. Areas where the organization excels include a supportive leadership framework, strong stakeholder support, and sufficient resources. However, potential obstacles such as resistance to change and limited availability of staff members may present challenges. By addressing these hindrances through measures like stakeholder education and appropriate proposal timing, it is possible to foster an organizational culture that sustains changes based on solid empirical evidence.
Recommendations on Healthcare Processes and Systems
The organization needs to implement a comprehensive preoperative education program to improve the quality, safety, and cost-effectiveness of care for surgical patients. This program ought to provide thorough information on what patients might anticipate throughout their hospital stay and after discharge. The effectiveness of a single educational session before surgery in achieving various positive outcomes has been validated by recent research by Eastwood et al. (2019). The outcomes included reduced emergency room visits, improved patient satisfaction, and alleviating pain. The program aims to educate patients about potential postoperative pain and other common experiences to alleviate anxiety, increase patient satisfaction, and facilitate smoother transitions in their healthcare journey. Furthermore, this program can effectively address frequently asked questions and concerns, which will lighten the workload on post-anesthesia care unit staff while ensuring that patients have all the necessary information to make informed decisions about their care.
Approaches to Enhance Organizational Preparedness
Facility readiness can be boosted through various strategies. It is essential to provide comprehensive training and education for all staff members regarding the significance and advantages of the preoperative education program (Ross et al., 2022). This guarantees that healthcare providers comprehend their roles and responsibilities in delivering effective patient education. Strong support from leadership is critical for fostering a culture of change and ensuring the appropriate allocation of necessary resources (King et al., 2020). Involving key stakeholders such as surgeons, anesthesiologists, and nursing staff throughout the planning and execution stages will help address any concerns or resistance to change while instilling a sense of ownership for the program.
Stakeholders and Team Members
The success of the evidence-based practice project proposal depends on various individuals' collaborative efforts. Key stakeholders include surgeons, anesthesiologists, nurses, PACU staff, patient educators, and information technology experts. Surgeons and anesthesiologists will contribute their clinical knowledge and expertise to support the program's goals. Nurses and PACU staff will be pivotal in delivering preoperative education and addressing patients' concerns. Creating instructional resources and assisting patients on their journey will fall to patient educators. Information technology specialists will ensure the seamless integration of relevant technologies necessary to facilitate smooth operations within the program.
Information and Communication Technologies
The organization must have suitable information and communication technologies to succeed in the preoperative education program. These might include secure messaging portals where patients can ask questions and quickly receive answers, automated patient reminders and notifications, and patient education platforms that can be accessed via the electronic health record system. By incorporating these technologies into the system, communication will become more efficient, nursing practices will improve, and overall care delivery for surgical patients will be enhanced (Haleem et al., 2022). Providing timely preoperative instructions allows patients to develop realistic expectations about their surgery, effectively manage postoperative pain, and minimize complications after surgery.
Conclusion
To successfully integrate evidence-based practices, it is essential to assess an organization's culture and readiness for change. The project proposal has thoroughly analyzed the cultural aspect of the organization, evaluated its readiness through the utilization of the ORC tool, recommended healthcare processes to be implemented, suggested strategies to boost readiness levels, identified relevant stakeholders and team members involved in this initiative, as well as discussed essential information and communication technologies required. The organization can effectively enhance quality and safety measures by addressing potential obstacles hindering progress, encouraging active stakeholder engagement in the preoperative education program implementation process, and utilizing appropriate technological resources while ensuring cost-effectiveness within surgical patient care.
References
Eastwood, D., Manson, N., Bigney, E., Darling, M., Richardson, E., Paixao, R., Underwood, T., Ellis, K., & Abraham, E. (2019). Improving postoperative patient-reported benefits and satisfaction following spinal fusion with a single preoperative education session. The Spine Journal, 19(5), 840–845. https://doi.org/10.1016/j.spinee.2018.11.010
Emam, A., Hamoda, S., Zahran, S., & Obied, H. (2022). Relation between intensive care units nurses' readiness for change and work environment characteristics at el – menshawy general hospital. Tanta Scientific Nursing Journal, 25(2), 201–220. https://doi.org/10.21608/tsnj.2022.236046
Haleem, A., Javaid, M., Pratap Singh, R., & Suman, R. (2022). Medical 4.0 technologies for healthcare: Features, capabilities, and applications. Internet of Things and Cyber-Physical Systems, 2. https://doi.org/10.1016/j.iotcps.2022.04.001
King, R., Taylor, B., Talpur, A., Jackson, C., Manley, K., Ashby, N., Tod, A., Ryan, T., Wood, E., Senek, M., & Robertson, S. (2020). Factors that optimize the impact of continuing professional development in nursing: A rapid evidence review. Nurse Education Today, 98(2), 104652. https://doi.org/10.1016/j.nedt.2020.104652
Miake-Lye, I. M., Delevan, D. M., Ganz, D. A., Mittman, B. S., & Finley, E. P. (2020). Unpacking organizational readiness for change: An updated systematic review and content analysis of assessments. BMC Health Services Research, 20(1). https://doi.org/10.1186/s12913-020-4926-z
Ross, B., Penkunas, M. J., Maher, D., Certain, E., & Launois, P. (2022). Evaluating results of the implementation research MOOC using Kirkpatrick's four-level model: A cross-sectional mixed-methods study. BMJ Open, 12(5), e054719. https://doi.org/10.1136/bmjopen-2021-05471
In order to successfully implement a change within an organization, the change agent must assess the organization's culture and readiness for change. In 750-1,000 words, analyze the culture and level of readiness of the organization for which your evidence-based practice project is proposed. You will use the assessment of the organization's culture and readiness in the Topic 8 assignment, during which you will synthesize the various aspects of your project into a final paper detailing your evidence-based practice project proposal.
Include the following:
Describe the organization's culture and explain to what degree the culture supports change. Consider organizational and leadership structure, mission and values, interprofessional collaboration/team engagement, communication, perception of the organization by employees, etc.
Select an organizational readiness tool and assess the level or readiness for change within your organization. Identify the readiness tool and summarize the survey results. Discuss the degree to which the culture will support and sustain an evidence-based practice change. Consider strengths and weaknesses, potential barriers, stakeholder support, timing of the proposal, and resources. Provide rationale.
Discuss what health care process and systems you would recommend for improving quality, safety, and cost-effectiveness for the organization.
Propose strategies to better facilitate the readiness of the organization.
Identify the stakeholders and team members for the project. Include what their duties will be in the evidence-based practice project proposal.
Explain what information and communication technologies are needed for the implementation and how they will be integrated in the setting by the internal stakeholders. Explain how these will help improve nursing practice and care delivery for individuals and populations for your intervention.
Refer to the "Evidence-Based Practice Project Proposal – Assignment Overview" document for an overview of the evidence-based practice project proposal assignments.
You are required to cite a minimum four peer-reviewed sources to complete this assignment. Sources must be published within the last 5 years and appropriate for the assignment criteria and nursing content.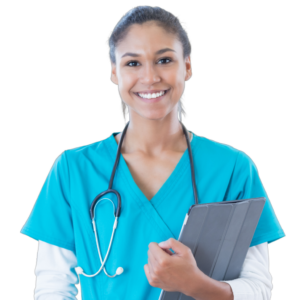 Struggling to meet your deadline ?
Project Proposal: Organizational Culture and Readiness Paper
done on time by medical experts. Don't wait – ORDER NOW!