Response to Health Belief Practices Model Essay
Response to Health Belief Practices Model Essay
Hello,
As you have aptly identified, health beliefs, practices, and illness behaviors are complex and multifaceted phenomena influenced by various internal and external factors that shape health-seeking behaviors. Culture and community play a significant role in the development of health beliefs, practices, and illness behaviors. These influence how individuals perceive health and illness, what types of treatments they seek, and how they engage with the healthcare system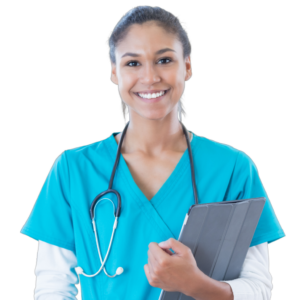 Struggling to meet your deadline ?
Response to Health Belief Practices Model Essay
done on time by medical experts. Don't wait – ORDER NOW!
Internal variables include beliefs and attitudes. For instance, individuals who believe in the efficacy of preventive measures, such as vaccinations and regular screenings, are more likely to engage in these practices. Additionally, education and health literacy significantly influence health-related behaviors. People with higher levels of education tend to possess better health knowledge and are more likely to adopt healthier practices (Ghorbani-Dehbalaei et al., 2021). Knowledge empowers individuals to make informed decisions regarding their health, increasing their ability to prevent illness and adhere to treatment plans.
External variables influencing health-seeking behavior include Socio-cultural factors. A study by Monterrosa et al. (2020) shows that cultural practices, such as dietary habits and traditional healing methods, influence how people manage their health. Cultural norms can also affect attitudes toward mental health, impacting help-seeking behaviors for psychological issues. Individuals with higher socio-economic status often have better access to healthcare facilities, preventive services, and resources that promote healthier lifestyles (Kim & Kim, 2020). Conversely, individuals with lower socio-economic status may face barriers, leading to delayed medical care and poorer health outcomes.
The physical environmental factors, including access to safe drinking water, air quality, and sanitation, can impact health beliefs and practices (Kaplan et al., 2020). Environmental factors can also influence the prevalence of certain health conditions, like respiratory illnesses in areas with high pollution levels.
The COVID-19 pandemic accelerated the role of social media in health information dissemination. People sought real-time updates, guidance, and support during the crisis, and social media platforms became essential sources of information. Health authorities, such as the WHO and the CDC, use social media to communicate guidelines and safety measures. However, the influx of information led to an information overload, making it challenging for users to discern reliable sources from misinformation and conspiracy theories. To navigate the complexities of health beliefs during an infodemic, critical media literacy and fact-checking become crucial. Encouraging individuals to consult reputable sources and expert opinions can help combat misinformation (Kim & Kim, 2020). Additionally, promoting open dialogue, empathy, and understanding of differing perspectives can foster a more informed and cooperative response to the pandemic
 References
Ghorbani-Dehbalaei, M., Loripoor, M., & Nasirzadeh, M. (2021). The role of health beliefs and health literacy in women's health-promoting behaviors based on the health belief model: a descriptive study. BMC Women's Health, 21(1). https://doi.org/10.1186/s12905-021-01564-2
Kim, S., & Kim, S. (2020). Analysis of the impact of health beliefs and resource factors on preventive behaviors against the COVID-19 pandemic. International Journal of Environmental Research and Public Health, 17(22), 8666. https://doi.org/10.3390/ijerph17228666
Monterrosa, E. C., Frongillo, E. A., Drewnowski, A., de Pee, S., & Vandevijvere, S. (2020). Sociocultural influences on food choices and implications for sustainable healthy diets. Food and Nutrition Bulletin, 41(2_suppl), 59S-73S. https://doi.org/10.1177/0379572120975874
I NEED A RESPONSE WRITTEN TO THIS STUDENT REGARDING HER TOPIC PLEASE.ASAP
Many factors contribute to healthcare beliefs, practices, and illness behaviors. These factors can range from culture or religion to "accessibility and personal financial costs of the medical treatment" (Leijen, 2021). Nursing school teaches many concepts relating to cultural diversity and healthcare equity. Both of those concepts involve internal and external factors related to healthcare. As for internal variables, some religions don't accept blood transfusions, and there are groups like LGBTQ+ that have experienced fear of being treated. External variables can involve political parties, debates with medical professionals and science, or economic disparities causing the inability to access quality health care. All these factors weigh in and leave patients with varying opinions of what and how specific disease processes or illnesses should be treated.
When hearing the term health beliefs, one of the most recent debates that come to mind is the Covid-19 pandemic. Social media and politics were significant external variables to the population's beliefs about the pandemic. This newer development in recent generations left the general public "confused and overwhelmed by a breadth of public narrative that blurs the boundaries between scientific, medical, political, and economic discourse" (Crabu, 2021). A wide range of people was spreading a wide range of information. From celebrities to doctors to politicians, it was tough for the public to sort through facts or opinions while looking within themselves to determine their educated beliefs. Overall, the world was now involved in not only a pandemic but also an "'infodemic' centered on how the massive production of information in digital and physical media environments can affect the public meanings, perception, and governance of a disease outbreak" (Crabu, 2021). Above all else, each individual's health beliefs are their own. Still, with the amount of exposure and confusion from media, is it that easy to say that they were developed from anyone's own opinion and research? In this instance, fear played a significant factor in everyone's decision-making, an internal and external variable.
References
Crabu, S., Giardullo, P., Sciandra, A., & Neresini, F. (2021). Politics overwhelms science in the Covid-19 pandemic: Evidence from the whole coverage of the Italian quality newspapers. PloS one, 16(5), e0252034. https://doi.org/10.1371/journal.pone.0252034Links to an external site.
Leijen, I., & van Herk, H. (2021). Health and Culture: The Association between Healthcare Preferences for Non-Acute Conditions, Human Values and Social Norms. International journal of environmental research and public health, 18(23), 12808. https://doi.org/10.3390/ijerph182312808Links to an external site.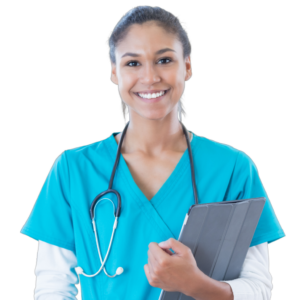 Struggling to meet your deadline ?
Response to Health Belief Practices Model Essay
done on time by medical experts. Don't wait – ORDER NOW!