Week 3: The Advanced Practice Nurse as a Leader of Interprofessional Teams Essay
Week 3: The Advanced Practice Nurse as a Leader of Interprofessional Teams Essay
One of the practice problem concepts I would want to investigate is the communication and collaboration issues that arise in healthcare settings. Many hospitals and clinics may benefit significantly from enhanced cross-specialty communication and cooperation opportunities. Inefficiencies, errors, and declining patient safety and care quality are all possible outcomes of this issue.
Collaboration among disciplines can help find solutions to this problem. Interprofessional collaboration involves bringing together doctors, nurses, therapists, and other medical experts to solve patient care problems and advance patient outcomes (Huber, 2022). By instituting interprofessional collaboration, healthcare organizations can improve communication, teamwork, and coordination among healthcare workers (Wei et al., 2019).
Periodic interdisciplinary team meetings are one method of interprofessional collaboration to alter current practices and boost healthcare quality and patient safety. Healthcare providers from many fields, including nurses, doctors, pharmacists, and social workers, can gather in these settings to share knowledge and collaborate on patient care. Healthcare professionals benefit from these gatherings because they allow them to network and exchange ideas with one another.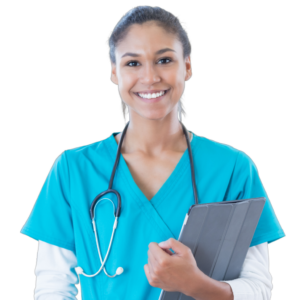 Struggling to meet your deadline ?
Week 3: The Advanced Practice Nurse as a Leader of Interprofessional Teams Essay
done on time by medical experts. Don't wait – ORDER NOW!
Implementing interprofessional education and training programs can improve healthcare workers' ability to communicate and work together. Students and professionals in the healthcare field can benefit from these programs by increasing their understanding of one another's work. Such programs can pave the way for future successful interprofessional collaboration by emphasizing the importance of understanding and respect among different professions (Dahlke et al., 2019).
Electronic health records (EHRs) and other digital communication forms can also improve teamwork efficiency between different medical specialists. To streamline communication processes, lessen room for error, and boost patient outcomes, EHR systems that permit real-time interaction and the sharing of data among healthcare personnel are essential. Standards and regulations for uniformly using these tools can further improve collaboration and exchange of information.
Interprofessional collaboration can help healthcare providers enhance the quality and safety of their services by addressing communication and teamwork issues (Huber, 2022). It is possible to improve patient care and build an atmosphere of collaboration in healthcare organizations by encouraging open dialogue, teamwork, and coordination among healthcare personnel.
References
Dahlke, S., Hunter, K. F., Reshef Kalogirou, M., Negrin, K., Fox, M., & Wagg, A. (2019). Perspectives about interprofessional collaboration and patient-centered care. Canadian Journal on Aging / La Revue Canadienne Du Vieillissement, 39(3), 443–455. https://doi.org/10.1017/s0714980819000539
Huber, C. (2022). Interprofessional collaboration in health care. Praxis, 111(1), 3–4. https://doi.org/10.1024/1661-8157/a003808
Wei, H., Corbett, R. W., Ray, J., & Wei, T. L. (2019). A culture of caring: The essence of healthcare interprofessional collaboration. Journal of Interprofessional Care, 34(3), 1–8. https://doi.org/10.1080/13561820.2019.1641476
The Advanced Practice Nurse as a Leader of Interprofessional Teams
Discussion
Purpose
The purpose of this discussion is to evaluate the skills and competencies needed to be an effective leader of interprofessional teams and promote safe, high-quality patient-centered nursing care.
Instructions
Reflect on the lesson and readings this week and respond to the following:
Explain your practice problem idea.
Examine how you can use interprofessional collaboration to implement a practice change and improve the safety and quality of healthcare services.
Please click on the following link to review the DNP Discussion Guidelines on the Student Resource Center program page:
Link (webpage): DNP Discussion Guide lines Links to an external site.
Program Competencies
This discussion enables the student to meet the following program outcomes:
Integrates scientific underpinnings into everyday clinical practice. (POs 3, 5)
Applies organizational and system leadership skills to affect systemic changes in corporate culture and to promote continuous improvement in clinical outcomes. (PO 6)
Uses analytic methods to translate critically appraised research and other evidence into clinical scholarship for innovative practice improvements. (POs 3, 5)
Appraises current information systems and technologies to improve health care. (POs 6, 7)
Analyzes health care policies to advocate for equitable health care and social justice to all populations and those at risk due to social determinants of health. (POs 2, 9)
Creates a supportive organizational culture for flourishing collaborative teams to facilitate clinical disease prevention and promote population health at all system levels. (PO 8)
Translates a synthesis of research and population data to support preventative care and improve the nation's health. (PO 1)
Leads others in professional identity, advanced clinical judgment, systems thinking, resilience, and accountability in selecting, implementing, and evaluating clinical care. (POs 1, 4)
Course Outcomes
This discussion enables the student to meet the following course outcomes:
Apply leadership practices that support interprofessional collaborative practice and team effectiveness. (PCs 2, 4, 5, 6, 8; POs 2, 4, 6, 8)
Translate quality improvement initiatives to provide safe and effective patient-centered care. (PCs 1, 3, 6, 7, 8; POs 1, 3, 5, 8)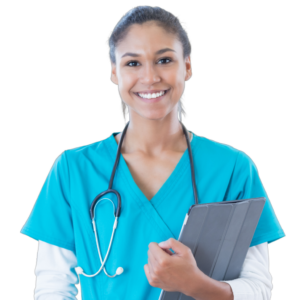 Struggling to meet your deadline ?
Week 3: The Advanced Practice Nurse as a Leader of Interprofessional Teams Essay
done on time by medical experts. Don't wait – ORDER NOW!