Week 8 Biweekly Journal Bi-weekly Practicum Journaling
My practicum experience over the last two weeks acted as an eye-opener in the common challenges facing healthcare professionals and how to deal with them to promote patient-centered care. As nurses, we are expected to exhibit the highest level of professionalism when taking care of patients to promote their well-being and prevent harm. However, the well-being of nurses is normally neglected leading to common mental complications such as anxiety and depression. The Healthy People 2020, emphasizes the importance of promoting the well-being of healthcare professionals in improving the safety and quality of care provided (Sampaio et al., 2020). For instance, one of my aggregate who was diagnosed with mild anxiety related to working environment stress and pressure from the Covid-19 pandemic was assigned to a qualified psychiatrist to help with her mental condition. The nurse was able to open up and talk about work-related stress, with a positive outcome on her mental health.
Through this encounter, I was able to appreciate the need to take keen consideration on the mental health of nurses, especially during tough times, like the covid-19 pandemic. I have also learned that the best way to promote mental health among frontline healthcare workers is to promote frequent mental health examinations by talking to a psychiatrist about their work-related stress (Stelnicki et al., 2020). Surprisingly, just talking to a mental health professional even on 'zoom' has proven to be an effective way of promoting the mental health of nurses. The conceptual Framework Pillars described in this course also encourage nurses to exhibit caring, critical thinking, professionalism, and good communication skills to avoid work-related stress.
References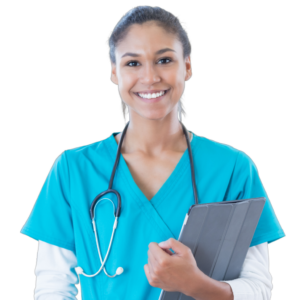 Struggling to meet your deadline ?
Week 8 Biweekly Journal Bi-weekly Practicum Journaling
done on time by medical experts. Don't wait – ORDER NOW!
Sampaio, F., Sequeira, C., & Teixeira, L. (2020). Nurses' mental health during the Covid-19 outbreak: a cross-sectional study. Journal of occupational and environmental medicine, 62(10), 783-787. DOI: 10.1097/JOM.0000000000001987
Stelnicki, A. M., Carleton, R. N., & Reichert, C. (2020). Nurses' mental health and well-being: COVID-19 impacts. Canadian Journal of Nursing Research, 52(3), 237-239. https://doi.org/10.1177/0844562120931623
Every two weeks, you will submit a reflective journal to the discussion forum for review by course faculty and your classmates. All are expected to engage and support one another by sharing these experiences in a supportive, constructive, professional environment. Journaling is an active learning technique that is meant to enhance reflective practice (Blake, 2005). Reflective practice involves looking back over what has happened in the practice setting in an effort to improve performance or to encourage professional growth (Ruth-Sahd, 2003).
Your Weekly Practicum Journal is:
A personal, introspective subjective account of your practicum experience and how your practicum experience relates to Healthy People 2020 and course objectives. Include events that occurred in your practicum experience, and be sure to describe your thoughts and feelings about those events. How did your perceptions change? What did you learn that was unexpected? Describe your thinking about your thoughts and feelings regarding the new learning you experienced.
Connected to South University's College of Nursing Conceptual Framework Pillars (Caring, Communication, Critical Thinking, Professionalism, and Holism)
Connected to prior coursework and experiences through reflective analysis.
Written in a scholarly, academic style using APA style format. Two or three sentences are not sufficient nor are daily logs/reports of activities.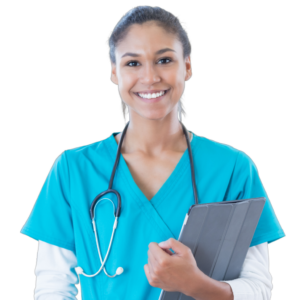 Struggling to meet your deadline ?
Week 8 Biweekly Journal Bi-weekly Practicum Journaling
done on time by medical experts. Don't wait – ORDER NOW!