An 82-year-old diabetic male reports losing 12 lbs over the last month
An 82-year-old diabetic male reports losing 12 lbs over the last month
Case Study
The case study is about an 82-year-old diabetic male who reports losing 12 lbs. over the last month. Subsequently, potential history, physical examination, differential diagnosis, investigations, and treatment plan shall be explored in this discussion using the SOAP format.
Subjective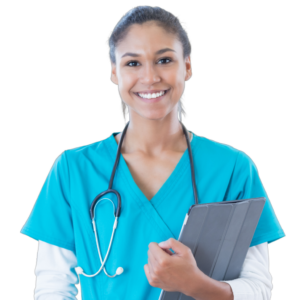 Struggling to meet your deadline ?
An 82-year-old diabetic male reports losing 12 lbs over the last month
done on time by medical experts. Don't wait – ORDER NOW!
In such a case, it is crucial to inquire about dietary changes, appetite changes, changes in the activity, emotional stressors, and other psychosocial factors that may contribute to weight loss. It is also important to establish aggravating factors such as difficulties in swallowing, gum pains, dentures, and medications known to induce bad taste. Associated symptoms such as the hotness of the body, fatigue, jaundice, night sweats, and nausea and vomiting should also be explored. Similarly, an inquiry of potential relieving factors and treatments such as attempting a bland diet, soft foods, and other meal supplements should be made. Immunization status, food, and drug allergies, and tobacco, alcohol, and drug use should also be sought. The patient is a diabetic and therefore it will be necessary to highlight average levels of blood glucose control, previous episodes of hypoglycemia, compliance to treatment, and any over-the-counter medications. Finally, past psychiatric history, family past medical history, and a comprehensive review of systems including HEENT, cardiac, respiratory, gastrointestinal, genitourinary, and musculoskeletal will be elemental to inquire into.
Objective
Weight loss is a nonspecific symptom. Consequently, a comprehensive physical assessment is vital and must include the following components: The general appearance of the patient including the presence of pallor, edema, lymphadenopathy, hydration, and nutritional status as well as the vital signs. The HEENT examination to identify any masses, visual and hearing losses, abnormalities in the oral cavity, retinal abnormalities, trauma, and discomfort. Neck for thyroid enlargement. Similarly, a cardiac exam is elemental to identify any abnormalities in the rate and rhythm, murmurs, and presence of bruits. This should be followed by a respiratory exam to assess lung function and identify any opacities and infiltrations. Additionally, the GI system should be evaluated for renal function, masses, GI bleeding, and other abnormalities. Conversely, in the GU system, the bladder should be palpated for any masses or urine retention, any discharge, and prostate enlargement. Finally, hematological, musculoskeletal, and neurological systems should also be evaluated for coagulopathies, hemiparesis, and neurological dysfunction respectively.
Assessment
In this case, malnutrition is likely the primary diagnosis. According to Norman et al. (2021), malnutrition in older adults may present as weight loss, anorexia, inactivity, and poor nutrition. This malnutrition may also be a result of nonmalignant gastrointestinal disorders that interfere with the absorption of nutrients. This may result in immune, cognitive and functional impairment. Differential diagnoses include pancreatic cancer and malignancy in other parts of the body. The patient exhibits risk factors such as diabetes, age greater than 55 years, and being male, which are among a myriad of risk factors for pancreatic cancer (Puckett & Garfield, 2022). Finally, Perera et al. (2021) highlight the importance of maintaining a high index of suspicion of malignancy and psychiatric disorders in geriatric patients presenting with unintentional weight loss. The only pertinent positive is weight loss of 12 lbs. over the last month. No pertinent negative is present.
Plan
Complete physical exam, including PHQ-9 questionnaire
CBC, CMP, LFTs, TFTs, Vitamin D, folate level, total cholesterol, RBS, urinalysis, B12 levels, calcium and phosphate levels (Norman et al., 2021).
Chest X-ray to rule out TB or malignancy.
ECG to evaluate for MI and arrhythmias.
HIV, ESR, CRP.
CT abdomen, pelvis, and chest depending on abnormal findings (Perera et al., 2021).
Dietician consultation to prescribe meal supplements and enhance appetite.
Social worker for appropriate family support.
Regular follow-up at the outpatient clinic after 2 weeks and then monthly
References
Norman, K., Haß, U., & Pirlich, M. (2021). Malnutrition in older adults-recent advances and remaining challenges. Nutrients, 13(8), 2764. https://doi.org/10.3390/nu13082764
Perera, L. A. M., Chopra, A., & Shaw, A. L. (2021). Approach to patients with unintentional weight loss. The Medical Clinics of North America, 105(1), 175–186. https://doi.org/10.1016/j.mcna.2020.08.019
Puckett, Y., & Garfield, K. (2022). Pancreatic Cancer. In StatPearls [Internet]. StatPearls Publishing. https://www.ncbi.nlm.nih.gov/books/NBK518996/
1. A 82-year-old diabetic male reports losing 12 lbs. over the last month.
2. Discuss what questions you would ask the patient, what physical exam elements you would include, and what further testing you would want to have performed.
3. In SOAP format, list:
0. Pertinent positive and negative information
1. Differential and working diagnosis
2. Treatment plan, including pharmacotherapy with complementary and OTC therapy, diagnostics (labs and testing), health education and lifestyle changes, age-appropriate preventive care, and follow-up to this visit.
Some questions you must address
a. Appetite or activity change
b. Emotional issues contributing to weight loss?
c. Psychosocial factor
d. Diet change or dietary practices
e. Alcohol and smoking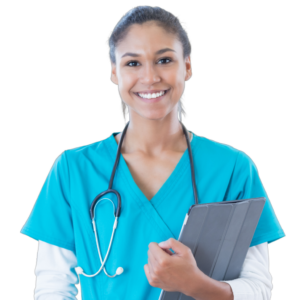 Struggling to meet your deadline ?
An 82-year-old diabetic male reports losing 12 lbs over the last month
done on time by medical experts. Don't wait – ORDER NOW!