Assessment 1: Nursing Informatics in Health Care
Assessment 1: Nursing Informatics in Health Care
Healthcare delivery is a broad practice where everything possible and professionally permissible should be done to improve patient care. As nurses interact with colleagues, engage in research, and attend association meetings, they learn better patient care essentials. Integrating such knowledge into routine practice is crucial for better patient outcomes. After attending the state's nurses' association meeting, the importance of a nurse informaticist in this organization became clear and justifiable. The purpose of this proposal is to analyze what this crucial position entails and back it with evidence to vindicate its addition to the organization.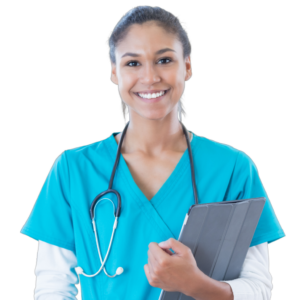 Struggling to meet your deadline ?
Assessment 1: Nursing Informatics in Health Care
done on time by medical experts. Don't wait – ORDER NOW!
Nursing Informatics and the Nurse Informaticist
The health practice is not restricted to general patient care that mainly includes diagnosis and treatment. Other specialties that supplement regular practice are also part of patient care. The American Nurses Association (ANA) defines nursing informatics as a specialty integrating nursing, computer, and information sciences to develop data and systems essential in improving patient care outcomes (Garcia-Dia, 2021). As health care providers seek methods for managing and communicating data, the role of nursing informatics has become critical, particularly in this era where technology use has advanced in health care settings. As a result, health care organizations seeking to benefit from data, computers, and information technologies must consider the position of a nurse informaticist.
The position of a nurse informaticist involves somewhat high-level technical roles. Garcia-Dia (2021) explained that nurse informaticists use data and technologies to monitor patient care, health care systems, and programs. They use their scientific, analytical, and clinical knowledge to analyze data to determine what is working and not working. Through an in-depth data analysis, nurse informaticists suggest findings to improve processes. They also use data findings to lead projects related to adopting current technologies in health care and implementing the necessary change as data trends necessitate.
In the last two years, the importance of technology in health care has been vivid as providers resorted to telehealth, virtual care, and digital monitoring to minimize patient interaction due to the COVID-19 pandemic. Nurse informaticists are central to the effective adoption of such technologies and successful implementation. Nurse informaticists develop and implement new technology. Furthermore, they train nursing staff on effective technology and data use to monitor results (Huber & Joseph, 2021). As a result, having such a position in the organization is crucial to ensure that technologies can be used maximally and appropriately. Nurse informaticists also ensure that data is used for beneficial purposes.
Nurse Informaticists and Other Health Care Organizations
One of the most effective ways to justify the importance of a nurse informaticist in this organization is by examining other health care organizations' experiences with nurse informaticists. In response to the COVID-19 dangers, many hospitals instructed patients to consider telemedicine over physical visits to the emergency room and other visits. Nursing informaticists were instrumental in guiding health care providers in organizations such as Rush University Medical Center and Intermountain Health Care (Wegel et al., 2020). By analyzing infection trends, such organizations were in a better position to determine when it was necessary for patients to visit the facility physically. Health care via telemedicine was also intensified as the facilities responded to the government's to reduce interaction and traveling as much as possible. Other organizations outside the United States have benefitted immensely from nursing informatics. For instance, nursing informaticists at Kingston Health Sciences Center in Canada guide health care providers on virtual care and digital health technologies (Wong et al., 2021). Such guidance from informed personnel enables health care providers to respond to the changing workplace environment as technology use continues to dominate patient care.
The gains of nursing informatics cannot be realized without nurse informaticists interacting with the other nursing staff. Mainly, nurse informaticists interact with the nursing staff as they lay the education/guidance role. Health care staff usually consults nurse informaticists when seeking advice related to data and how systems and technologies work. Nurse informaticists also interact with the interdisciplinary team in collaborative practices. Such practices include analyzing disease trends together to determine the most effective interventions. For instance, the adoption of telemedicine and virtual care is based on such a collaborative analysis that leads to shared decision making.
Impact of Full Nurse Engagement in Health Care Technology
Nurses should be fully engaged in health care technology to provide care that meets the present demands. Patients are guaranteed more efficient, safe, and quality care through health care technologies such as electronic health records (EHRs) and computerized provider order entry (CPOE). Such technologies facilitate quick data access and sharing, instrumental in instant health care services (Keshta & Odeh, 2021). Full engagement in health care technology also enables nurses to understand how to manage protected health information. Nurses secure patients ' protected health information through firewalls, restricted access to patient data, and data encryption (Argaw et al., 2020). Securing such information ensures that nurses provide care compliant with privacy, security, and confidentiality recommendations.
Full nurse engagement is also crucial in improving workflow. For instance, EHRs promote interprofessional collaboration by ensuring that the information necessary for joint decision-making is readily accessible and shareable (Keshta & Odeh, 2021). Quick information access avoids time wastage, leading to highly efficient workflows. Full engagement of nurses in technology implies using technology in health care delivery. Adopting EHRs, virtual care services, and monitoring devices are usually costly. However, using them maximally leads to efficient, secure, and high-quality care. Patient management also becomes easier, indicating that their return on investment is high. Technology also reduces health care costs since physical visits to health care organizations are reduced (Vos et al., 2020). Such benefits illustrate why nurses should be actively involved in technology use.
Opportunities and Challenges
Nurses and the interdisciplinary team can become more efficient and knowledgeable with the addition of a nurse informaticist role. For instance, nurses and the interdisciplinary team would rely more on analyzed data trends before making decisions. In this case, they would embrace data-centered care, which is more accurate and relevant to practice. A nurse informaticist also promotes the safe and effective use of technology in the health practice (Huber & Joseph, 2021). As a result, nurses and the interdisciplinary team would be better positioned to use current technologies for patient care, communication, and interprofessional collaboration. Challenges include resistance to change and the need for educational resources and training facilities to ensure that the entire health care team is conversant with data, systems, and technologies vital in current health practice. Amid these opportunities and challenges, the interdisciplinary team should collaborate to improve care through technology. Collaboration strategies include sharing patient data promptly to guide shared decision-making. The interdisciplinary team can further use technologies to foster group communication, such as virtual meetings.
Summary of Recommendations
A nurse informaticist role is crucial for any forward-thinking health care organization. When evaluating the importance of this role, it should be remembered that nurse informaticists enable organizations to offer virtual care and telehealth as they adapt to changing practice demands (Wong et al., 2021). The other thing to remember is that a nurse informaticist enables other health care providers to embrace technology and make decisions based on data. In this case, health care providers learn the basics of data-centered care and make decisions based on health care trends. Above all, it is vital to remember that a nurse informaticist ensures safe and efficient use of technologies in health care organizations to improve patient outcomes. Such technologies include EHRs that facilitate interprofessional collaboration (Vos et al., 2020). These recommendations justify why the organization should have a nurse informaticist.
Conclusion
Health care organizations should improve their capacity to deliver quality care as time advances. As a result, they should assess the importance of crucial positions such as a nurse informaticist and add them to improve health care delivery. As outlined in the different sections of this proposal, a nurse informaticist will help the organization achieve more and use technology maximally. Patients will be served better as the organization looks forward to quick and secure health care services in an organization where interprofessional collaboration is high.
References
Argaw, S. T., Troncoso-Pastoriza, J. R., Lacey, D., Florin, M. V., Calcavecchia, F., Anderson, D., … & Flahault, A. (2020). Cybersecurity of hospitals: Discussing the challenges and working towards mitigating the risks. BMC Medical Informatics and Decision Making, 20(1), 1-10. https://doi.org/10.1186/s12911-020-01161-7
Garcia-Dia, M. J. (2021). Nursing informatics: An evolving specialty. Nursing Management, 52(5), 56. doi: 10.1097/01.NUMA.0000743444.08164.b4
Huber, M. D. & Joseph, M. L. (2021). Leadership and nursing care management-e-book. Elsevier Health Sciences.
Keshta, I., & Odeh, A. (2021). Security and privacy of electronic health records: Concerns and challenges. Egyptian Informatics Journal, 22(2), 177-183. https://doi.org/10.1016/j.eij.2020.07.003
Vos, J. F., Boonstra, A., Kooistra, A., Seelen, M., & van Offenbeek, M. (2020). The influence of electronic health record use on collaboration among medical specialties. BMC Health Services Research, 20(1), 1-11. https://doi.org/10.1186/s12913-020-05542-6
Weigel, G., Ramaswamy, A., Sobel, L., Salganicoff, A., Cubanski, J., & Freed, M. (2020). Opportunities and barriers for telemedicine in the u.s. during the COVID-19 emergency and beyond. KFF. https://www.kff.org/womens-health-policy/issue-brief/opportunities-and-barriers-for-telemedicine-in-the-u-s-during-the-covid-19-emergency-and-beyond/
Wong, A., Bhyat, R., Srivastava, S., Boissé Lomax, L., & Appireddy, R. (2021). Patient care during the COVID-19 pandemic: Use of virtual care. Journal of Medical Internet Research, 23(1), e20621. https://doi.org/10.2196/20621
Write a 4-5 page evidence-based proposal to support the need for a nurse informaticist in an organization who would focus on improving health care outcomes.Scenario
For this assessment, assume you are a nurse attending a meeting of your state's nurses association. A nurse informaticist conducted a presentation on her role and its impact on positive patient and organizational outcomes in her workplace. You realize that your organization is undergoing many technological changes. You believe this type of role could provide many benefits to your organization.
You decide to pursue proposing a nurse informaticist role in your organization. You speak to your chief nursing officer (CNO) and human resources (HR) manager, who ask you to prepare a 4–5 page evidence-based proposal to support the new role. In this way, they can make an informed decision as to whether the addition of such a role could justify the return on investment (ROI). They need your proposal before an upcoming fiscal meeting. This is not an essay, but instead, it is a proposal to create a new Nurse Informaticist position.One important part of this assessment is the justification of the need for a nurse informaticist in a health care organization and references from relevant and timely scholarly or professional resources to support the justification for creating this nurse informaticist position. The term justify means to show or prove that the nurse informaticist position brings value to the organization. This justification must include evidence from the literature to support that this position will provide a return on investment for the organization.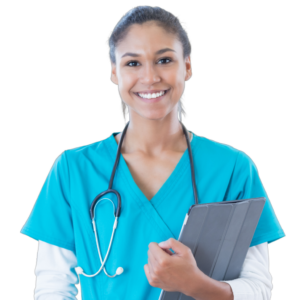 Struggling to meet your deadline ?
Assessment 1: Nursing Informatics in Health Care
done on time by medical experts. Don't wait – ORDER NOW!