Breast Cancer Screening Essay
Breast Cancer Screening Essay
Mammography is the only available method for early detection of non-palpable breast cancer. Screen-film mammography (SFM) is the gold standard for detecting breast cancer. It has a high spatial resolution compatible with detecting microcalcifications, one of the early signs of breast carcinoma (Farber et al., 2021). However, SFM cannot detect some breast cancers due to factors intrinsic to its imaging technique. SFM is recommended to screen healthy women aged 50-74 years with no signs of breast cancer (Farber et al., 2021). There is strong evidence that screening with SFFM decreases breast cancer mortality, with a greater absolute reduction for women aged 50 to 74 years than for younger women. However, evidence shows that screening women from 40 to 49 years at average risk for breast cancer is ineffective (Song et al., 2019). The absence of associated benefits is sustained for a maximum follow-up of 16 years.
One of SFM's downsides is its contrast resolution. SFM uses X-ray radiation to produce breast images, which are read and stored on film, resulting in false positives or an inaccurate diagnosis. The breast is a complicated organ to the image since it has tissues of contrasting densities with glandular tissue interspersed with fat. Thus, the sensitivity of SFM in detecting carcinoma in dense breasts is limited. It has a 62.9% reduction in sensitivity in dense breasts compared to 87.0% in breasts with fatty involution (Song et al., 2019). In addition, the overall accuracy of SFM is 92%. Full-field digital mammography is superior to SFM for characterizing round and irregular masses and low- and high-density masses.
Based on the literature findings of SFM, I would not integrate the tool into my advanced practice because there are better tools for screening breast cancer, like full-field digital mammography (FFDM). FFDM is superior to SFM in detecting breast carcinoma in women below 50 years, those with dense breasts, and premenopausal and perimenopausal women (Zeeshan et al., 2018). Studies show that digital mammograms detect up to 28% more cancers than film mammography. A 28% increase in accuracy signifies earlier detection and a better chance for optimal treatment, and thus, I would choose FFDM over SFM.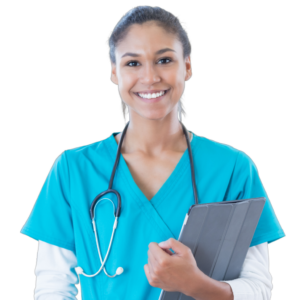 Struggling to meet your deadline ?
Breast Cancer Screening Essay
done on time by medical experts. Don't wait – ORDER NOW!
References
Farber, R., Houssami, N., Wortley, S., Jacklyn, G., Marinovich, M. L., McGeechan, K., Barratt, A., & Bell, K. (2021). Impact of Full-Field Digital Mammography Versus Film-Screen Mammography in Population Screening: A Meta-Analysis. Journal of the National Cancer Institute, 113(1), 16–26. https://doi.org/10.1093/jnci/djaa080
Song, S. Y., Park, B., Hong, S., Kim, M. J., Lee, E. H., & Jun, J. K. (2019). Comparison of Digital and Screen-Film Mammography for Breast-Cancer Screening: A Systematic Review and Meta-Analysis. Journal of breast cancer, 22(2), 311–325. https://doi.org/10.4048/jbc.2019.22.e24
Zeeshan, M., Salam, B., Khalid, Q., Alam, S., & Sayani, R. (2018). Diagnostic Accuracy of Digital Mammography in the Detection of Breast Cancer. Cureus, 10(4), e2448. https://doi.org/10.7759/cureus.2448
Describe the diagnostic or screening tool selected, its purpose, and what age group it targets. *Describe film mammography.
Has it been specifically tested in this age group?
Next, discuss the predictive ability of the test. For instance, how do you know the test is reliable and valid? What are the reliability and validity values? What are the predictive values? Is it sensitive to measure what it has been developed to measure, for instance, HIV, or depression in older adults, or Lyme disease? Would you integrate this tool into your advanced practice based on the information you have read about the test, why or why not?
*References must be from 2017 to present.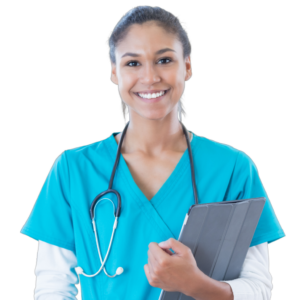 Struggling to meet your deadline ?
Breast Cancer Screening Essay
done on time by medical experts. Don't wait – ORDER NOW!