Care for Persons Infected with HIV Essay
The care given to the people with HIV can aid the patients in living healthy and long. Care for people with HIV must ensure patients' immune systems are strengthened by medical treatment, proper diet, rest, and exercise (Wilton et al., 2019). While there is no cure for HIV, care for the people living with HIV is fundamentally critical.   The purpose of this essay is to discuss the care of a patient with HIV focusing on education, medication, referrals, lab monitoring, confidentiality, prevention for the patient's close contacts, and the type of specialist the patient would need a referral.
  Education
Education has shown to be among the most cost-effective ways to prevent the spread of HIV. Proper education can save lives by providing individuals with the knowledge to reduce their risk of reinfection or infecting others. Disseminating information to patients with HIV and educating them on the prevention of diseases associated with HIV becomes critical and may also reduce morbidity. People with HIV need to be educated on eliminating or reducing risky behaviors (Siuki et al., 2019). Further, they need education on safe sex and consistent, correct use of condoms to decrease the risk of sexual transmission of HIV infection effectively.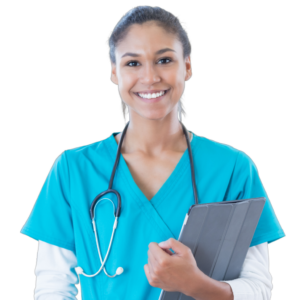 Struggling to meet your deadline ?
Care for Persons Infected with HIV Essay
done on time by medical experts. Don't wait – ORDER NOW!
Medications
Although there is no cure for HIV infection, there are treatment options that can help people living with HIV experience long and productive lives. HIV medication involves taking medicine that reduces the amount of HIV in the body. HIV medicine called antiretroviral therapy (ART) is used to manage the effect of the virus (Saag et al., 2020). In treating and preventing HIV infection, tenofovir disoproxil fumarate in combination with lamivudine or emtricitabine and administered with efavirenz, are recommended. They are also preferred for the first-line antiretroviral therapy program for adults and adolescents (Waters et al., 2021). Furthermore, dolutegravir in both first- and second-line ART therapy is preferred. New studies recommend the application of DTG and raltegravir for all populations (Phanuphak & Gulick, 2020).
Referrals
A referral is a procedure by which an immediate patient's needs for total HIV care and supportive services are evaluated. Patients are aided in gaining access to services, such as making appointments or giving directions to facilities. In addition, referrals for people with HIV need to include reasonable follow-up efforts to enhance contact between service providers and to solicit patients' feedback on satisfaction with services (Gilliams et al., 2020).
Lab monitoring
Lab monitoring is a routine process used to monitor HIV-infected people through blood tests. One of these tests counts the number of CD4 cells and evaluates the status of the immune system. Lab monitoring helps health care providers keep track of the patients' overall health and spot infections or other potential medical problems such as drug resistance (Khalili & Landovitz, 2020). HIV is known to change its form, making it resistant to some HIV medicines. Therefore, it is critical in the care of the people living with HIV to regularly have tests to ascertain the occurrence of any medical problem.
Confidentiality
HIV status is confidential medical information; as such, it should not be divulged to an unauthorized person without the client's or the patient's consent. The status information may only be shared to enable the client to access their medical treatment with their consent. The care providers are thus under strict obligation not to make public the HIV status of their clients (Chenneville & Gabbidon, 2020).
 Prevention of the patient's close contacts
The health caregivers, home-based caregivers, and the people living with persons with HIV may be at risk of getting the HIV. Such people need to be educated on HIV and its prevention. Talking to health care providers about preexposure prophylaxis (PrEP) will be of the essence. PrEP is an HIV prevention option for people who do not have HIV but are at risk of getting HIV. It may be advisable to use PrEP every day to reduce the risk of getting HIV (Buchanan et al., 2021).
The Type of Specialist, the Patient, Would Need to be Referred To
Various medical specialists give care and treatment to persons with HIV. The specialist may vary from GP surgeons, dermatologists, cardiologists, urologists, nephrologists, and nutritionists who can advise on a good diet and healthy lifestyle (O'Brien et al., 2020)
Conclusion
The care given to people with HIV can aid the patients in living a healthy and long life. Through education, both the caregiver and the patients can learn to prevent HIV infections and manage the disease through medication with antiretroviral therapy. In addition, there is a need for referral to mitigate the immediate patient's need for comprehensive HIV care and supportive services. Further, both lab monitoring and confidentiality are essential in caring for people with HIV for their blood analysis and privacy. Moreover, preventing the patient's close contact from contracting the virus is critical. The patients may require specialized treatment and need to see different specialists to address the various opportunistic ailments.
References
Buchanan, A. L., Bessey, S., Goedel, W. C., King, M., Murray, E. J., Friedman, S. R., … & Marshall, B. D. (2021). Disseminated Effects in Agent-Based Models: A Potential Outcomes Framework and Application to Inform Preexposure Prophylaxis Coverage Levels for HIV Prevention. American Journal of Epidemiology, 190(5), 939-948. https://doi.org/10.1093/aje/kwaa239
Chenneville, T., & Gabbidon, K. (2020). HIV, confidentiality, and duty to protect: Considerations for psychotherapists in the age of treatment as prevention. Psychotherapy, 57(1), 7. https://psycnet.apa.org/doi/10.1037/pst0000266
Gilliams, E. A., Ammirati, R. J., Nguyen, M. L., Shahane, A. A., Farber, E. W., & Marconi, V. C. (2020). Increased retention in care after a palliative care referral among people living with HIV. Journal of Acquired Immune Deficiency Syndromes (1999), 84(1), 78. https://doi.org/10.1097%2FQAI.0000000000002296
Khalili, J., & Landovitz, R. J. (2020). HIV preexposure prophylaxis—the role of primary care clinicians in ending the HIV epidemic. JAMA Internal Medicine, 180(1), 126-130.
https://doi.org/10.1001/jamainternmed.2019.5456
O'Brien, N., Godard-Sebillotte, C., Skerritt, L., Dayle, J., Carter, A., Law, S., … & CHIWOS Research Team. (2020). Assessing gaps in comprehensive HIV care across settings of care for women living with HIV in Canada. Journal of Women's Health, 29(11), 1475-1485. https://doi.org/10.1089/jwh.2019.8121
Phanuphak, N., & Gulick, R. M. (2020). HIV treatment and prevention 2019: current standards of care. Current Opinion in HIV and AIDS, 15(1), 4-12.https://doi.org/:10.1097/COH.0000000000000588
Saag, M. S., Gandhi, R. T., Hoy, J. F., Landovitz, R. J., Thompson, M. A., Sax, P. E., … & Volberding, P. A. (2020). Antiretroviral drugs for treatment and prevention of HIV infection in adults: 2020 recommendations of the International Antiviral Society–USA panel. Jama, 324(16), 1651-1669. https://doi.org/:10.1001/jama.2020.17025
Siuki, H. A., Peyman, N., Vahedian-Shahroodi, M., Gholian-Aval, M., & Tehrani, H. (2019). Health education intervention on HIV/AIDS prevention behaviors among health volunteers in healthcare centers: An applying the theory of planned behavior. Journal of Social Service Research, 45(4), 582-588. https://doi.org/10.1080/01488376.2018.1481177
Wilton, J., Liu, J., Sullivan, A., Rachlis, B., Marchand-Austin, A., Giles, M., … & Ontario HIV Epidemiology and Surveillance Initiative. (2019). Trends in HIV care cascade engagement among diagnosed people living with HIV in Ontario, Canada: A retrospective, population-based cohort study. PloS one, 14(1), e0210096. https://doi.org/10.1371/journal.pone.0210096
Waters, L., Mehta, V., Gogtay, J., & Boffito, M. (2021). The evidence for using tenofovir disoproxil fumarate plus lamivudine as a nucleoside analogue backbone for the treatment of HIV. Journal of Virus Eradication, 7(1), 100028. https://doi.org/10.1016/j.jve.2021.100028
discuss the care of a patient with HIV, including the following:
Education
Medications
Referrals
Lab monitoring
Confidentiality
Prevention for the patient's close contacts
The type of specialist this patient would need to be referred to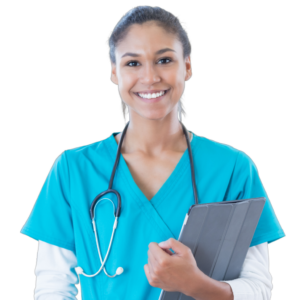 Struggling to meet your deadline ?
Care for Persons Infected with HIV Essay
done on time by medical experts. Don't wait – ORDER NOW!