Case Conceptualization, Goals, Interventions Assignment Paper
Case Conceptualization, Goals, Interventions Assignment Paper
Dilan is a 16-year-old boy who presents with symptoms of depression. The mother reports that in the last month, he stopped attending basketball games that he has loved so much since elementary school. His academic performance has also declined, yet he is an honor student. He has self-esteem and has been gaining weight over the past three weeks while neglecting personal hygiene. He has also stopped socializing with his friends and mostly stays locked in his room. Sometimes he becomes aggressive and easily irritated, especially when he wants something. Additionally, the mother reports that he becomes drunks almost every and suspects that he may be using drugs. Dilan denies using drugs and other hard substances. The patient has no history of depression but had ADHD when he was eight years. Dilan denies suicidal ideation, and auditory or visual hallucinations. Nevertheless, the presenting symptoms impair his daily functioning. The purpose of this paper is to create a treatment plan for Dilan.
Treatment Plan
Client Initials __________________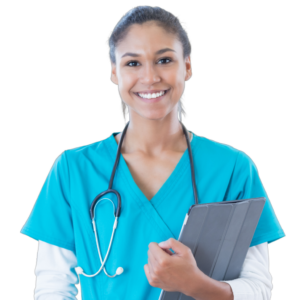 Struggling to meet your deadline ?
Case Conceptualization, Goals, Interventions Assignment Paper
done on time by medical experts. Don't wait – ORDER NOW!
Client diagnosis Major Depressive Disorder
Presenting problems
Alcohol
Depressive symptoms
Aggressiveness
Low self-esteem
Declining academic performance
Weight gain
Treatment Goal: The patient will be able to attain at least 50% symptom remission and learn healthy ways to cope with stress and communicate.
Objective 1:  Prescribe antidepressant medication for the remission of mood-related symptoms
Objective 2: Have psychotherapy sessions at least once a week based on the cognitive-behavioral therapy (CBT) approach
Interventions
Pharmacology
Fluoxetine 10mg PO daily
Fluoxetine is FDA approved antidepressant medication for adolescents and children (Yan & Goldman, 2019).
Psychotherapy
The psychotherapy intervention will utilize CBT concepts to assist the client in achieving the desired goals. CBT is based on the premise that thoughts, feelings, and behaviors are interrelated, such that negative thought patterns and emotions influence undesirable behaviors (Stikkelbroek et al., 2020). Therefore, CBT aims to restructure thoughts so that the client can learn to have positive thought patterns that influence desirable behavior. The intervention plan will entail the following techniques:
Talk sessions involve guiding the client through a journey of self-exploration to enable an in-depth reflection on his thought patterns and understand how they impact behavior (Idsoe et al., 2019). Talk sessions can also reveal underlying issues that might predispose the client to the risk of mental disorder, such as attachment issues in childhood or abuse. Talk therapy enables the client to discover their inner strengths, which is essential in healing.
Mindfulness meditation – mindfulness is the technique of focusing the mind on a particular thing for a given time, for example, 15 minutes. Mindfulness helps in achieving mental clarity and emotional regulation. The intervention will teach the client mindfulness as one of the strategies for attaining emotional calmness when faced with distressful situations.
Relaxation techniques – Relaxation techniques are breathing exercises that produce a relaxation effect on the body, including the mind. An example is diaphragmatic breathing, which involves the abdominal muscles, stomach, and diaphragm (Idsoe et al., 2019). The client will learn these effective breathing techniques to help him calm down whenever he is feeling stressed.
Journaling – entails documenting one's thoughts and feelings about daily experiences. Journaling helps teenagers reflect on their actions, events, and issues that they may be struggling with and devise a plan to work through those problems (Idsoe et al., 2019).
Group therapy – The final part of the treatment plan is to join an online community support group for children and adolescents with depression. Joining a community of children and adolescents experiencing similar mental challenges helps the client have people he can easily relate to (Topooco et al., 2019). Group therapy is important for social support and gaining important insights and lessons from people who have made great progress in emotional regulation. Dilan can learn various coping skills from interacting with the community.
References
Idsoe, T., Keles, S., & Olseth, A. (2019). Cognitive-behavioral treatment for depressed adolescents: results from a cluster randomized controlled trial of a group course. BMC Psychiatry, 19, 155. https://doi.org/10.1186/s12888-019-2134-3.
Stikkelbroek, Y., Vink, G., & Nauta, M. (2020). Effectiveness and moderators of individual cognitive-behavioral therapy versus treatment as usual in clinically depressed adolescents: a randomized controlled trial. Sci Rep 10, 14815, https://doi.org/10.1038/s41598-020-71160-1.
Topooco, N., Byléhn, S., Dahlström, E., Holmlund, J., Lindegaard, J., Johansson, S., . . . Andersson, G. (2019). Evaluating the Efficacy of Internet-Delivered Cognitive Behavioral Therapy Blended With Synchronous Chat Sessions to Treat Adolescent Depression: Randomized Controlled Trial. J Med Internet Res, 21(11), e13393. https://doi.10.2196/13393.
Yan, T., & Goldman, R. D. (2019). Time-to-effect of fluoxetine in children with depression. Canadian family physician Medecin de famille canadien, 65(8), 549–551.
BUY A CUSTOM- PAPER HERE ON;

Case Conceptualization, Goals, Interventions Assignment Paper
Treatment Decisions: Case Conceptualization, Goals, Interventions
Student Name:
School:
Date completed:
This should be completed during the time you are not directly in client sessions and turned in same day via email, or at the latest prior to start time of your next week's precept day.
Area of Emphasis: Treatment Decisions
Lesson: Become familiar with the differences between development of:
Case conceptualization
Overall treatment goal and possible additional subcomponents of that goal
Objectives to achieve that goal
Interventions
Intro:
How will you decide how to treat a client? What to prescribe? What objectives need to be met to achieve symptom alleviation/resolution? When to refer to a therapist/specialist? Etc.
Remember, the brain is the most complex organ in the human body. Not just that, but it physically changes based upon both internal and external stimuli…even by just observing stimuli! Human behavior and social environments complicate things even more when it comes to the symptoms that will present to you in your work. It's not going to be "simple" but there are things you can do to ensure a higher likelihood of effective treatment.
Solid case conceptualization is foundational in effective treatment of behavioral health-related symptoms. If conceptualization is off, that can lead to things such as inaccurate diagnosis,
inappropriate medication, or treatment goals going into the wrong direction.
What types of things go into solid case conceptualization?
-Thorough, accurate assessment of symptoms
Devise your standard questions (example, sleep assessment questions)
-Critical thought
The professional must apply clinical experience, instinct, and knowledge, yet
simultaneously be able to suspend the tendency to jump to conclusions
(This can be difficult if there is a time crunch such as a jam-packed schedule, or if there are pressures from the work environment such as quotas or financials)
Don't go straight for the "low hanging fruit"
-Avoidance of "cookie cutter" treatment approaches
It is almost always a huge red flag to a professional if she/he is falling into a rut of
assigning precisely the same treatment choices to certain symptoms
Cookie cutter could indicate not being at the top of their game perhaps due to pressures,
burnout, lack of empathy, insecurity of clinical ability, lack of knowledge
-Cultural awareness
There's a fine line between cultural awareness and the clinically-limiting mistake of
stereotyping to be aware of
-Clinical knowledge
Especially early in a professional's career, it's vital to keep up on the latest research and
treatments
CEUs, journals, peer conversations, and conferences are great ways to keep learning
-Humility and Responsibility
No one can be a true expert at everything. It's ok to ask for help or to research before
committing to a treatment choice
If you feel unsure about your choice, do what it takes to get sure about it
-Note taking/annotation
Don't assume you'll remember anything, especially if you have a large case load
This may help you to recall details later
CYA
Get comfortable with a note taking system what works for you
What works best for you may not be what your environment asks for
Exercise:
In sessions this week and in future weeks, consider and observe the different components of treatment.
Practice your own creation of each by developing hypothetical treatment plans for the client you are observing.
Bring up any questions you may have during discussions between sessions.
Turn in:
One original Treatment Plan below (in your own words, not just a copy of one of mine or one online, etc.) from a client that you observed this week which will include
-1 Overall Treatment Goal statement
-at least 2 coordinating/supportive Objectives
Treatment Plan:
Client Initials __________________
Client diagnosis __________________
Treatment Goal:
Objective 1:
Objective 2: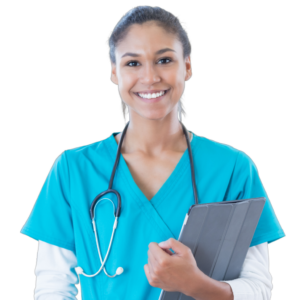 Struggling to meet your deadline ?
Case Conceptualization, Goals, Interventions Assignment Paper
done on time by medical experts. Don't wait – ORDER NOW!