Coaching and Leadership Development Assignment
Coaching and Leadership Development Assignment
Change efforts or projects are usually a result of an identified need in an organization. These needs can be related to improving patient outcomes, the organization's operations, or improving the working conditions where the staff offer their services. However, such needs or gaps in the care environment are mostly identifiable after a careful needs assessment (Kaufman & Christensen, 2018). A needs assessment can be conducted by an organization's leadership or other staff members who are involved in day-to-day direct patient care and interactions. Therefore, the purpose of this assignment is to explore an organization's needs assessment and what has been identified in the practicum setting. In addition, the write-up will explore the identified area of focus of the proposed project and the tools used in determining the identified needs.
Purpose of Conducting an Organizational Needs Assessment
As earlier indicated, needs assessment is central to improving various aspects of an organization, from administration to operations. Therefore, the major purpose of conducting a needs assessment in an organization is to help identify specific areas that require improvements (Borkowski & Meese, 2020). Therefore, when a needs assessment is undertaken in an organization, then the leadership is able to appropriately pinpoint priorities and areas of operations within the organization that needs attention and improvement. In addition, it helps in finding out what is of high priority. A needs assessment is also conducted in an organization to help explore the current performance and results and set goals for better, desired, and improved performance and results as part of the future plan.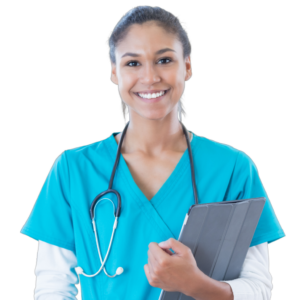 Struggling to meet your deadline ?
Coaching and Leadership Development Assignment
done on time by medical experts. Don't wait – ORDER NOW!
The Needs Identified in the Practicum Setting
The practicum setting mainly deals with patients with hypertension. Patients in the labor and delivery wards and the postpartum period with hypertension usually need more careful management. Severe hypertension or hypertensive crisis with preeclampsia is a leading cause of perinatal and maternal mortality and morbidity (Folk, 2018). Therefore, early recognition of hypertensive crisis is key to lowering the chances of poor health outcomes. Therefore, there is a need to treat this condition promptly in the practicum setting.
Tools Used In Determining the Need
Needs assessment requires appropriate and specific tools for better results. Therefore, various tools were employed. One of the tools was a survey (Borkowski & Meese, 2020). A survey was administered to the labor and delivery occupants and the nurses serving in the department to help manage the hypertensive crisis. The other tool used was a questionnaire. The questionnaire was used to get a clear picture of what could be lacking in the current management of the hypertensive crisis. The two tools were appropriate in determining areas of improvement as far as hypertensive crisis treatment and management is concerned.
The Project Focus
The need assessment conducted revealed that there is a need to use more effective strategies to treat and manage an acute onset hypertensive crisis within sixty minutes in the labor and delivery and postpartum area. Pregnant women and postpartum mothers need urgent antihypertensive therapy. Therefore an evidence-based clinical guideline will be used in the treatment of hypertension crisis within sixty minutes of onset. One of the interventions is prompt to use the first line of pharmacological management before immediate consultation with a specialist before going for the second line of pharmacological management.
Conclusion
An organization's need assessment is one of the elements to consider when there is a need to improve an organization's performance in terms of quality improvement. The implication is that appropriate tools need to be used to ensure that the best assessment results are obtained. The needs assessment conducted at the facility revealed a need to better manage the hypertensive crisis in the labor and delivery and the postpartum setting.
References
Borkowski, N., & Meese, K. A. (2020). Organizational behavior in health care. Jones & Bartlett Learning.
Folk, D. M. (2018). Hypertensive disorders of pregnancy: overview and current recommendations. Journal of midwifery & women's health, 63(3), 289-300. https://doi.org/10.1111/jmwh.12725
Kaufman, R., & Christensen, B. D. (2019). Needs assessment: Three approaches with one purpose. Performance Improvement, 58(3), 28-33. https://doi.org/10.1002/pfi.21840.
Discuss the purpose of conducting an organizational needs assessment. What needs have you identified in your clinical/practicum setting? What tools did you utilize to determine that need? What will the focus of your project be? (the focus will be implementing an intervention to treat an acute onset hypertensive crisis within 60 min in L&D and the postpartum area.)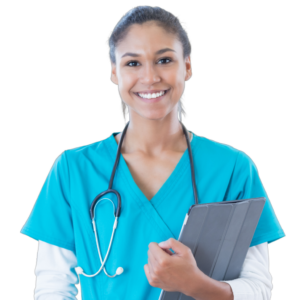 Struggling to meet your deadline ?
Coaching and Leadership Development Assignment
done on time by medical experts. Don't wait – ORDER NOW!