Coaching and Leadership Development Essay
Coaching and Leadership Development Essay
Practicum is one of the most important programs for nursing students since it offers a chance to experience first-hand what has been learned in class practically and gain more experience. In addition, the nursing students get an opportunity to observe various leadership styles practiced by their preceptors, nurse leaders, and other students (Ahn & Choi, 2019). The implication is that the nursing student can then apply various leadership styles in clinical situations to optimize care and operations. Therefore, the purpose of this paper is to explore an application of leadership through what the preceptor or nurse leader engaged in, the practicum project preparation, and a reflection on a leadership video.
Application of Leadership
My preceptor is a VP of nursing at Bethesda west. She engaged in several activities by incorporating elements such as emotional intelligence, integrity, power, and responsibility into her leadership style. Successful leaders use power to ensure that everyone benefits. I observed my preceptor use a dynamic approach in the environment to ensure that the staff achieved the set goals and objectives. In most cases, the preceptor would use the happenings in the clinical settings and encourage individuals to carry out themselves in an ethical manner and ensure that the reputation remains as respected as before. The preceptor would address everyone in general terms but late call individuals privately and correct them. Therefore, the preceptor effectively used the power to achieve integrity and professional responsibility.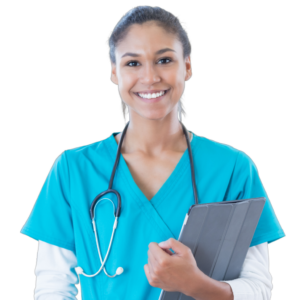 Struggling to meet your deadline ?
Coaching and Leadership Development Essay
done on time by medical experts. Don't wait – ORDER NOW!
The preceptor also integrated emotional intelligence into leadership. For example, the preceptor noted that I would be nervous when faced with particular situations and even avoided asking or answering questions. The preceptor then called me privately to discuss why I was nervous and promised to always be there to listen to me and address my problems and fears. I was then more confident and more comfortable working with the preceptor, other students, and nurses. It is worth noting that the preceptor mainly applied the transformational leadership style to create a rapport with students and nurses alike.
Practicum Project Preparation
Preparing for a practicum session is key as it allows an individual to note down what they want and, therefore, come up with what they have to do to achieve such. Therefore, my idea for the project is to develop a process for managers to have a work/life balance. Balancing the work/life is key to productivity. A wrong balance can lead to situations where an individual develops depression and burnout hence lowering productivity. Therefore, I envision a case where the staff works for 10hrs/ 4 days. This will motivate the staff and reduce burnout.
Leadership Video Reflection.
The video has valuable lessons. They include influencing people and managing people. One of the interesting lines is that employees should not be equated to money and that once a leader can manage individuals, then it is even easier to control other aspects ("GCU Academics," 2016). The success of an organization is heavily impacted by the employees. As such, it is important that a leader formulates a strong rapport with other staff to ensure that they are motivated to achieve better productivity. The video also focuses on influencing people using dynamic art. Therefore, it is important that a leader engages in ethical activities and behaviors as junior staff usually emulate the leaders.
Conclusion
The practicum program offered a perfect opportunity to interact with individuals in a leadership position and observe how they rope various elements into their leadership style. As such, the write-up has explored the nature of leadership exhibited by my preceptor and some of the aspects of practicum experience preparation.
References
Ahn, Y. H., & Choi, J. (2019). Incivility experiences in clinical practicum education among nursing students. Nurse Education Today, 73, 48-53. https://doi.org/10.1016/j.nedt.2018.11.015
GCU Academics – Nursing. (October 10, 2016). Servant Leadership – The Issue of Power. YouTube. https://www.youtube.com/watch?v=Z8yMNFMp0k8
Application of Leadership: Professional responsibility and power, authenticity, integrity, and emotional intelligence are key factors of multiple leadership styles. Discuss how you have observed your preceptor or your nurse leader in your professional setting integrate these elements into leadership styles.
My preceptor is a VP of Nursing at Bethesda West
Practicum Project Preparation: What are your ideas for your practicum project? How does this project refine and build skills related to your career goals?
My idea for the project is to develop a process for managers to have work/life balance. For example 10 hr/4 days work schedule.
Currently I work as a Director of Nursing
Leadership Video Reflection: Reflect on at least two things you learned from the "Servant Leadership – Issue of Power" video.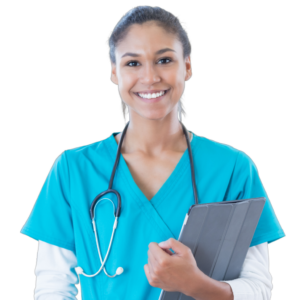 Struggling to meet your deadline ?
Coaching and Leadership Development Essay
done on time by medical experts. Don't wait – ORDER NOW!