Cognitive Behavior Therapy Assignment
Cognitive Behavior Therapy Assignment
            Cognitive behavior therapy (CBT) is used widely in psychotherapy. CBT has been found effective for psychiatric disorders, including depression, personality disorders, substance abuse, anxiety, and eating disorders. CBT is also an effective adjunctive therapy to medications for serious disorders such as schizophrenia and bipolar disorder (Chand et al., 2022). Neufeld et al. (2020) state that the focus of CBT is to change the focus on one's behavioral and cognitive falsifications, enabling an individual to enhance the regulation of their emotions. The effectiveness of CBT has been studied and adapted for individuals, couples, adults, children, and families across various settings. The application of CBT differs depending on the client's age, the condition being addressed, and the number of participants in a single session. This paper analyzes how the application of CBT compares in use between family or individual settings. It also scrutinizes the challenges a psychiatric-mental health nurse practitioner will likely encounter while utilizing cognitive behavioral therapy in care delivery to an individual or family setting.
CBT in Individual Settings
            Cognitive behavior therapy used for a client in an individual setting is more personalized to address the specific needs or challenges of the client. Therefore, CBT in an individual setting will permit more than one concern or troubling issue to the client to be addressed. Guo et al. (2019) note that individual cognitive-behavioral therapy allows more opportunities for treatment individualization, readily addressing a client's avoidant behaviors and specific needs. CBT successfully addresses individual thoughts, feelings, and attitudes, allowing a patient to change their unhealthy behaviors.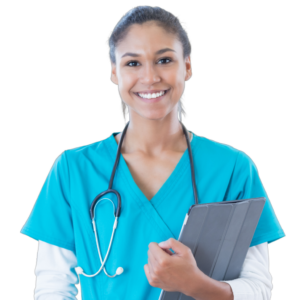 Struggling to meet your deadline ?
Cognitive Behavior Therapy Assignment
done on time by medical experts. Don't wait – ORDER NOW!
CBT in Family Settings
            The tenet influencing cognitive behavioral therapy for a family is the belief that family members simultaneously influence each other with their actions. Therefore, the behaviors of one family member can translate into emotions, cognitions, and behaviors among the other family members. The therapist uses negotiation strategies and contingency contracting behavioral modification principles in family cognitive behavioral therapy. CBT in a family setting aims to change the family members' interaction patterns and restructure the distorted perceptions and feelings arising from faulty interpersonal interactions. Family CBT is briefer and solution-driven. It is also more cost-effective and improves family interactions (Sciberras et al., 2019). In addition, it is not aimed at addressing the individual challenges the family members face. Rather, it focuses on improving the dynamics within the family interactions. Moreover, misunderstandings, negative thinking, and distorted behaviors are viewed as shared experiences affecting all the involved members of the family.
Challenges Encountered by PMHNPs When Using CBT
            Several potential challenges can arise and face PMNHPs using cognitive behavioral therapy in therapeutic individual or family settings as emotions are involved. One barrier care providers face while using CBT is resistance and negative perspectives from the clients (Wolitzky-Taylor et al., 2018). This becomes particularly challenging when a client thinks other therapies, such as medication regimens, would be more effective and appropriate in addressing their challenges. Individuals may get some convictions from CBT but fail to apply proposed behaviors in a meaningful way to their lives. Another challenge the therapist may face in an individual setting is when clients fail to disclose the challenges they are experiencing fully. It becomes difficult for the PMNHP to tap into the emotions of their clients and consequently influence behavior change.
Conclusion
            CBT is a golden approach to addressing many concerns in psychiatric and mental health disorders. Care providers should equip themselves with prerequisite skills to apply CBT effectively and improve their clients' health outcomes and quality of life.
References
Chand, S. P., Kuckel, D. P., & Huecker, M. R. (2022). Cognitive Behavior Therapy (CBT). Nih.gov; StatPearls Publishing. https://www.ncbi.nlm.nih.gov/books/NBK470241/
Guo, T., Su, J., Hu, J., Aalberg, M., Zhu, Y., Teng, T., & Zhou, X. (2021). Individual vs. Group Cognitive Behavior Therapy for Anxiety Disorder in Children and Adolescents: A Meta-Analysis of Randomized Controlled Trials. Frontiers in Psychiatry, 12. https://doi.org/10.3389/fpsyt.2021.674267
Neufeld, C. B., Palma, P. C., Caetano, K. A. S., Brust-Renck, P. G., Curtiss, J., & Hofmann, S. G. (2020). A randomized clinical trial of group and individual Cognitive-Behavioral Therapy approaches for Social Anxiety Disorder. International Journal of Clinical and Health Psychology, 20(1), 29–37. https://doi.org/10.1016/j.ijchp.2019.11.004
Sciberras, E., Efron, D., Patel, P., Mulraney, M., Lee, K. J., Mihalopoulos, C., Engel, L., Rapee, R. M., Anderson, V., Nicholson, J. M., Schembri, R., & Hiscock, H. (2019). Does the treatment of anxiety in children with Attention-Deficit/Hyperactivity Disorder (ADHD) using cognitive behavioral therapy improve child and family outcomes? Protocol for a randomized controlled trial. BMC Psychiatry, 19(1). https://doi.org/10.1186/s12888-019-2276-3
Wolitzky-Taylor, K., Fenwick, K., Lengnick-Hall, R., Grossman, J., Bearman, S. K., Arch, J., Miranda, J., & Chung, B. (2018). A Preliminary Exploration of the Barriers to Delivering (and Receiving) Exposure-Based Cognitive Behavioral Therapy for Anxiety Disorders in Adult Community Mental Health Settings. Community Mental Health Journal, 54(7), 899–911. https://doi.org/10.1007/s10597-018-0252-x
There are significant differences in the applications of cognitive behavior therapy (CBT) for families and individuals. The same is true for CBT in group settings and CBT in family settings. In your role, it is essential to understand these differences to appropriately apply this therapeutic approach across multiple settings. For this Discussion, as you compare the use of CBT in individual, group, and family settings, consider challenges of using this approach with groups you may lead, as well as strategies for overcoming those challenges.
To prepare:
Review the videos in this week's Learning Resources and consider the insights provided on CBT in various settings.
Post an explanation of how the use of CBT in groups compares to its use in family or individual settings. Explain at least two challenges PMHNPs might encounter when using CBT in one of these settings. Support your response with specific examples from this week's media and at least three peer-reviewed, evidence-based sources. Explain why each of your supporting sources is considered scholarly and attach the PDFs of your sources.
NRNP_6645_Week5_Discussion_Rubric
Main Posting:
Response to the discussion question is reflective with critical analysis and synthesis representative of knowledge gained from the course readings for the module and current credible sources.
40 (40%) – 44 (44%). Thoroughly responds to the discussion question(s).
Is reflective with critical analysis and synthesis representative of knowledge gained from the course readings for the module and current credible sources.
No less than 75% of post has exceptional depth and breadth.
Supported by at least 3 current credible sources.
Main Posting: Writing
6 (6%) – 6 (6%). Written clearly and concisely.
Contains no grammatical or spelling errors.
Further adheres to current APA manual writing rules and style.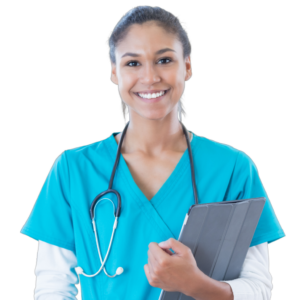 Struggling to meet your deadline ?
Cognitive Behavior Therapy Assignment
done on time by medical experts. Don't wait – ORDER NOW!