Community Health Essay
Community Health
Ecosocial epidemiology examines the nature of disease from macro-level factors in relation to the community's health rather than assessing the illness from an individualized point of view (Nies & McEwen, 2018). The concept uses an epidemiological triangle that shows the relationship between the macro-level factors of the disease: host, agent, and environment. In the last community assessment of Cuyahoga, Ohio, one of the diagnoses was cardiovascular disease. The epidemiology paradigm helps identify community factors associated with the condition and develop an appropriate intervention.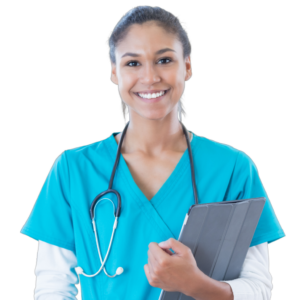 Struggling to meet your deadline ?
done on time by medical experts. Don't wait – ORDER NOW!
Agents that contribute to cardiovascular disease include nutritive and chemical elements. Nutritive elements are high amounts of cholesterol, which buildup and cause plaque in the arteries that transport oxygenated blood and nutrients to various body organs (Davari et al., 2019). Under chemical agents are air pollutants and tobacco smoking that lead to deposits of nicotine or pollutants that block the arteries, interfering with the rate and pressure of the blood floor.
Several host factors are attributed to cardiovascular disease. First, age is a risk factor for the disease as it is highly prevalent within the older population. The population of older people in Cuyahoga is 18.6%, higher than the state and national values averages. Secondly, genetics also contributes to cardiovascular disease. Another host factor associated with cardiovascular disease is ethnic group, as it is prevalent in African American community. Physiological factors such as problems with arteries and high sympathetic nervous activity also contribute to cardiovascular disease (Chaudhry et al., 2021). Similarly, the presence of a preexisting condition such as Type II Diabetes, obesity, which is common with the older populations, is also a risk factor of cardiovascular disease. Finally, human behavior such as inactivity, as evident from the community assessment of Cuyahoga County, also contributes to cardiovascular disease.
The first environmental factor in the community linked to the disease is socioeconomic status. Minority groups (African Americans) are affected mainly by their underprivileged backgrounds (Davari et al., 2019). Other environmental factors are a lack of education and knowledge on healthy eating habits and physical exercise.
References
Chaudhry, R., Miao, J., & Rehman, A. (2021). Physiology, Cardiovascular. Treasure Island (FL): StatPearls Publishing.
Davari, M., Maracy, M. R., & Khorasani, E. (2019). Socioeconomic status, cardiac risk factors, and cardiovascular disease: A novel approach to determination of this association. ARYA atherosclerosis, 15(6), 260–266. https://doi.org/10.22122/arya.v15i6.159.
Nies, M. A., & McEwen, M. (2018). Community/Public Health Nursing: Promoting the Health of Populations 6th Edition. Saunders.
This discussion board is aligned with the module objective "Demonstrate community assessments and apply the principles of epidemiology." As part of the discussion you will:
Review the concepts of epidemiology in disease control and prevention (p. 70-78).
Apply ecosocial epidemiology paradigm (macro-level) to one of your chosen diagnosis from module 1 written assignment (p.72).
Module 1 diagnosis; Risk for cardiovascular disease among the older people in Cuyahoga, Ohio related to lack of physical activity and diabetes, as evidenced by the high rates of deaths from heart disease.
Initial Post: Minimum of two (2) total references: one (1) from required course materials and one (1) from peer-reviewed references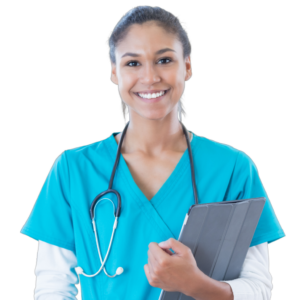 Struggling to meet your deadline ?
done on time by medical experts. Don't wait – ORDER NOW!