Conjunctivitis Assignment Essay
Conjunctivitis Assignment Essay
Conjunctivitis is an infection that affects the lining of the eyelid known as the conjunctiva, covering the white part of the eyeball. The condition, also known as the pink eye has several clinical characteristics, including swollen conjunctivitis, overproduction of tears, itchiness or irritation, discharge of pus, red/pink coloration of the white eyeball, crusting eyelids, and discomfort of the contact lenses (Azari & Arabi, 2020). Conjunctivitis can be viral, bacterial, allergic, or irritant, depending on the cause.
The diagnostic test for conjunctivitis uses a slit lamp. The test involves the use of a high beam of light and a microscope. The high beam of light is shown on the eye as the ophthalmologist observes it to see the damaged parts in detail and evaluate the cause. Another tool used in diagnosis is the visual acuity test, which assesses the level of damage caused by conjunctivitis (Chen et al., 2020). In this test, the doctor will ask the patient to read some letters from 20 feet away, starting with large fonts and reducing them to smaller fonts. If the person can read even the smaller fonts, there is no severe damage. Another test that can be used to diagnose patients with conjunctivitis is eye culture, which involves taking a tissue swab from the eyes and sending it to the laboratory for examination. The pathological investigation will show whether the causative agent is a virus or bacteria. These tests are supported by evidence from studies; for example, Yeu and Hauswirth (2020) cite the use of the mentioned tests, in addition to viral diagnostic tests such as polymerase chain reaction.
The recommended plan for a patient with conjunctivitis is to observe and use home treatment. If the condition persists, antibacterial treatment may be necessary if bacteria is responsible for the infection. Nevertheless, before administering pharmacology treatment, it is essential to wait and see if the problem will resolve independently, as most cases do.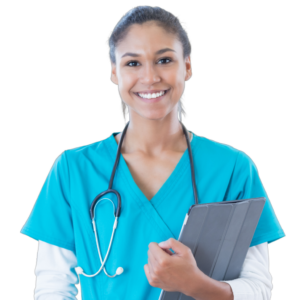 Struggling to meet your deadline ?
Conjunctivitis Assignment Essay
done on time by medical experts. Don't wait – ORDER NOW!
References
Azari, A. A., & Arabi, A. (2020). Conjunctivitis: A Systematic Review. Journal of Ophthalmic and Vision Research (JOVR), 3(15), 372–395.
Chen, L., Deng, C., Chen, X., Zhang, X., Chen, B., Yu, H., . . . Sun, X. (2020). Ocular manifestations and clinical characteristics of 535 cases of COVID-19 in Wuhan, China: a cross-sectional study. Acta Ophthalmol, 98(8), e951-e959. https://doi.10.1111/aos.14472 .
Yeu, E., & Hauswirth, S. (2020). A Review of the Differential Diagnosis of Acute Infectious Conjunctivitis: Implications for Treatment and Management. Clin Ophthalmol, 14, 805–813. https://doi.10.2147/OPTH.S236571.
please respond to discussion question below 250 words minimum, thank you
Assessment Description
Select one head, eye, or ear condition or disorder. Summarize and discuss the clinical characteristics and identify the appropriate laboratory, imaging, and other diagnostic and screening tools that apply to this condition or disorder. Explain why you selected these tests or tools as being appropriate to this process. Support your summary and recommended plan with a minimum of two APRN-approved scholarly resources. You may not select a condition or disorder that has already been profiled by another learner; you must select a different one.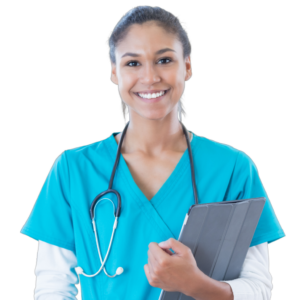 Struggling to meet your deadline ?
Conjunctivitis Assignment Essay
done on time by medical experts. Don't wait – ORDER NOW!