Data Analysis
Data Analysis
Data in its raw form cannot be used to deduce anything accurately in evidence-based practice (EBP). It requires an in-depth analysis through tabulation, comparison, and statistical tests to make it more meaningful. Statistical tests help researchers and EBP change agents to make quantitative decisions about a process. A statistical test proves or disproves the hypothesis based on evidence analysis.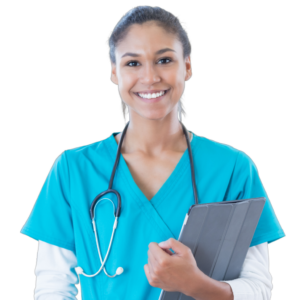 Struggling to meet your deadline ?
done on time by medical experts. Don't wait – ORDER NOW!
My project examines whether treating hypertension with the recommended medication within sixty minutes would be more effective than current standardized practices in improving maternal outcomes/preventing complications within six months. To evaluate the outcomes of my project proposal, I would use the interval test in conjunction with quantitative data. Causal relationships and predictions can be made through a quantitative design using numbers (LoBiondo-Wood & Haber, 2021). The interval test would help to compare the data more precisely. The interval test is used when observing data with equal distances between measurement points. I selected this test since it will allow powerful calculations, such as group comparisons, while looking for significant differences (Hunter, 2017). The interval test also enables researchers to control variables that can affect the credibility of results, primarily the extraneous variables.
Statistical tests determine whether there is adequate evidence to prove or reject a hypothesis. Such tests ensure that researchers can make accurate and justifiable decisions based on the data collected. For this project, the interval test will facilitate comparing the group receiving hypertension medication within sixty minutes with the one receiving current standardized practices. The interval test will also help to control extraneous variables, hence, accurate outcomes when making the calculations. Doing so will help me to make quantifiable and accurate inferences about the proposed treatment process before generalizing the results to a broader population.
References
Hunter, S. (2017). Not all evidence is created equal: Changes in practice require the highest possible level of statistical testing. EMS World, 46(10), 46-50. https://encompass.eku.edu/cgi/viewcontent.cgi?article=1196&context=fs_research
LoBiondo-Wood, G., & Haber, J. (2021). Nursing research e-book: Methods and critical appraisal for evidence-based practice. Elsevier Health Sciences.
Identify which statistical test you would use in conjunction with your selected research design from DQ 1 to evaluate the outcomes for your evidence-based project proposal and explain why you selected this test. What kind of information will this test provide about your outcomes?
1. EBP project: In the perinatal women (P), will the treatment of a hypertension crisis with the recommended medication within 60 min (I), compared to current standardized practices (C) improve maternal outcomes/prevent complications (O) within 6 months (T).
2. Selected research design (Quantitative data)
3. I would use Interval test to analyze the data
4. Please use the following reference:
Hunter, Sandy,PhD., N.R.P. (2017). NOT ALL EVIDENCE IS CREATED EQUAL. EMS World, 46(10), 46-50.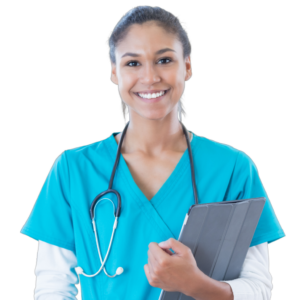 Struggling to meet your deadline ?
done on time by medical experts. Don't wait – ORDER NOW!