Discussion Compelling Branding
7.1 Discussion Compelling Branding
My favorite brand is Harley Davidson, the iconic motorcycle company that was established in 1903 in Milwaukee, Wisconsin. The compelling aspects of the brand is its near cultic following that is associated with increased freedom emanating from the customization of its motorcycles to meet diverse customer requirements across different market segments. Further, the brand's loyal following has an owners' group (HOG) that allow the company to connect with both customers and the mainstream population. The company uses different aspects of marketing to communicate the brand. These include organizing events like the annual Sturgis Motorcycle Rally, customization to meet individual customer's specification, and marketing to the military. The company has also extended its marketing efforts through diversification by venturing into clothing (Harley Davidson, 2022). The company creates and sells clothes that embody its brand that promotes its lifestyle. The implication is that those wearing these clothes become brand advocates.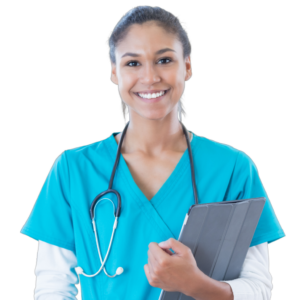 Struggling to meet your deadline ?
 Discussion Compelling Branding
done on time by medical experts. Don't wait – ORDER NOW!
Harley Davidson can improve its brand communications in different ways. Firstly, it can invest more in generating feedback from customers that buy their branded clothes by opening stores in different parts of the country. These stores should focus on different market segments and not necessarily riders and those having Harley Davidson products. The company can also focus on intense marketing to the younger generations that may not find their idea of freedom through riding and owning a Harley Davidson motorcycle (Munsch, 2021). The emergence of COVID-19 pandemic and ensuing protocols to prevent and control its spread may have slowed down the need to engage in outdoor activities. However, with increased relaxation across states of these measures, the company can organize more events, including marching parades in cities and rural areas to communicate its brand products.
Unethical marketing is detrimental and the company must consider all ethical aspects of marketing like being honest, transparent and avoiding manipulation of potential customers. Unethical marketing can impact its brand as it will lead to reduced customer loyalty and association linked to the company, especially in the military.
References
Harley Davidson (2022). Get That New Ride Feeling.
https://www.harley-davidson.com/us/en/index.html
Travers, J. (2019). Harley-Davidson Motorcycle Buyer's Guide.
https://cars.usnews.com/powersports/motorcycles/harley-davidson-motorcycles
Response to Discussion 1
Thank you for your response. Crocs is a compelling brand as their shoes fit different market and consumer segments. The shoes are popular among healthcare workers and people who want to find it easy to move about in a much lighter manner. The Crocs brand like Harley Davidson is a compelling brand that focuses on increasing value for its customers. Like Harley-Davidson, your brand is also diversifying to make shoes fit for different occasions. They also participate in events like fashion as marketing strategy to communicate their brand. The marketing professionals for the person, place or thing can learn from the other's strategies concerning brand identity (Krizanova et al., 2019). For instance, the marketing personnel at Harley-Davidson could learn how they can present their clothing lines at a fashion show event to get more customers for the brand. The motorcycle company can also collaborate with celebrities to market their iconic brand.
Response to Discussion 2
Thank you for sharing your insight on marketing at Honest. The brand targets babies and toddlers. However, it also has products for the adult segment and expectant women or mothers. Honest produces fast moving consumer goods (FMCGs) for its market unlike Harley-Davidson that manufactures customized motorcycles for its clients. Therefore, its market segment is different. Honest offers FMCGs that are a requisite for many, especially families and mothers. However, Harley-Davidson produces and sells motorcycle. A similarity of these companies is that they manufacture clothes targeted at adult market segment. Honest and Harley-Davidson are companies that value transparency and can market their products effortlessly to their target segments. The marketing professionals for the person, place or thing can learn from the company's strategies to enhance brand identity by focusing on the most critical market segment and developing products that meet their expectations.
References
Krizanova, A., Lăzăroiu, G., Gajanova, L., Kliestikova, J., Nadanyiova, M., & Moravcikova, D.
(2019). The effectiveness of marketing communication and importance of its evaluation in an online environment. Sustainability, 11(24), 7016.DOI:10.3390/su11247016
Munsch, A. (2021). Millennial and generation Z digital marketing communication and
advertising effectiveness: A qualitative exploration. Journal of Global Scholars of Marketing Science, 31(1), 10-29.https://doi.org/10.1080/21639159.2020.1808812
Write a short discussion see below instructions:
Harley Davidson Motorcycle is my favorite brand. Choose one of your favorite brands. In your initial discussion post, explain what about the brand makes it compelling to you. How does the company use marketing to communicate the brand? Identify at least one way that the company could improve its brand communications. What should the company consider to avoid unethical marketing? How could unethical marketing affect its brand?
In your responses to classmates, compare the brand that you chose with the brands that your classmates chose. How are they similar? Could the marketing professionals for the person, place, or thing learn from one another's strategies or issues with brand identity?
REPLY TO THE 2 DISCUSSIONS BELOW:
1.
One of my favorite brands is Crocs. They are shoes made of a lightweight, slip and odor-resistant foam for both men and women. They are known most for their goofy looking clogs. They also have sandals, casual dress shoes, heels, wedges, flip flops and slides. This brand was originally created for boating and other outdoor activities. They are very popular for customers who are on their feet a lot especially healthcare and restaurant workers. They are compelling to me because of the comfort and convenience of wearing them. I honestly never thought I would wear them, but once I tried a pair on, I was hooked. They are convenient and washable. They are pretty much indestructible. Their indestructibility was a downfall at one point because many people would buy a pair and they would remain looking like new. Their market target was young woman and girls who would want to purchase a variety of colors and tie-dyed patterns. Crocs marketing strategy was for people to want a specific lifestyle they were promoting. They used bright video's to make a customer feel relaxed and at rest when they think of wearing Crocs. They also created many additional shoes that do not look like the typical Crocs. The logo was purposely made difficult to find. The strategy was for the consumer to purchase the shoes for the comfort.
In 2017, Crocs made a comeback when designer, Christopher Kane, put them on the runway. I think showing the consumer that crocs can be fashionable as well as comfortable is one way to increase brand sales. They also became very popular at the beginning of the pandemic. Crocs actually gave away 50, 000 pairs of shoes to healthcare workers last year. They gave 10, 000 a day for five days. The company can improve its brand communications engaging more and providing genuine and honest feedback to their consumers. They can also continue to clearly define their brands consumer. Since the pandemic, fashion is more casual and comfortable. This is Crocs. Crocs has made headlines for collaborating with celebrities like Justin Bieber and Luke Combs. When celebrities are seen wearing them, sales increase.  Sometimes using celebrities to promote a product can be viewed as unethical. I do not believe this can be the case with Crocs though. They can also provide customer reviews to back the celebrity promotions.
Unethical marketing can destroy a customer's experience and reputation. It can send a wrong message about you product. I believe this an issue with Crocs.
References:
References for Business Encyclopedia. Crocs, Inc. – Company Profile, Information, Business Description, History, Background Information on Crocs, Inc.
https://www.referenceforbusiness.com/history2/25/Crocs-Inc.html
Gilbert, Asha. 2021, May 7. USA Today. Crocs giving Away 50,000 free pairs of shoes to health care workers beginning May 10.
https://www.usatoday.com/story/money/2021/05/07/crocs-giveaway-50-000-pairs-shoes-to-healthcare-workers
Moniuszko, Sara. USA Today. Wait, when did Crocs become cool again?
https://www.usatoday.com/web-stories/crocs-cool-why-footwear-trending-and-how-style-them
2.
One of my favorite brands is Honest company. The honest company is a brand that mainly targets babies and toddlers but also offers some products for adults and pregnant women. What makes me like Honest is their clean ingredients. I feel better using their products on my children because they aren't loaded with chemicals and fragrances like other brands. I mainly use their diapers and wipes but also have used their hygiene products and enjoy those as well. When it comes to my family I am always looking for cleaner products to use, so honest is perfect for us. Honest markets their products in a way that makes parents feel safe when using them on their babies. As a first-time mom, I was so concerned with everything to do with my baby, I spent hours researching the best kind of diapers for my baby and ultimately went with Honest because of their clean ingredients. Now, even though years have passed baby #3 will also use honest. They are open and honest about what they use in their products which I think draws a lot of parents in. I think that the one way that honest could do better with their marketing is more of it. I hardly see any adverting from them. I think if they sent coupons to new parents and added some TV commercials they would sell more for sure!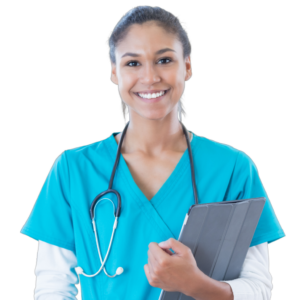 Struggling to meet your deadline ?
 Discussion Compelling Branding
done on time by medical experts. Don't wait – ORDER NOW!