Discussion Question Response To Student Paper
Peer Response
Hello colleague. Thanks for the insightful discussion on the use of Methotrexate in the treatment of rheumatoid arthritis. Methotrexate was originally produced as an anticancer but has been widely adopted in managing rheumatoid arthritis (Bedoui et al., 2019). There are many cases of rheumatic arthritis among the populations in the current age that reduces mobility among the patients. Rheumatoid arthritis is characterized by swelling and pain in the joints. The condition results from the inflammatory responses which could be genetically induced or even caused by other factors. Methotrexate works by triggering secondary immunosuppression characterized by the reduction in the activities of the B and T lymphocytes. The impaired immune response means that the patient may not also be able to fight the real pathogens in the body accordingly (Bedoui et al., 2019). As a result, patients should be monitored closely and their dosage adjusted accordingly. Some of the possible side effects or unexpected outcomes associated with the use of methotrexate include delayed healing and increased risk for opportunistic infections.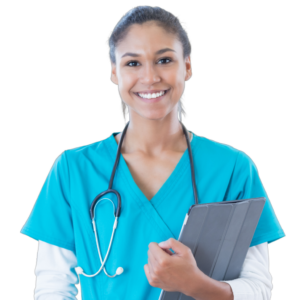 Struggling to meet your deadline ?
Discussion Question Response To Student Paper
done on time by medical experts. Don't wait – ORDER NOW!
The medication damages the liver and this means that it is contraindicated for patients with liver diseases. The liver plays an important role in detoxification and drug clearance. Liver failure results in yellowing of the skin which is an indication of bilirubinaemia. Also, the patients could develop stomach ulcers and nausea (Bedoui et al., 2019). The patient's history should be taken adequately to determine their suitability for the prescription. Also, the drug should not be prescribed to pregnant women. Further understanding of the drug interactions and pharmacodynamics of the methotrexate is important considering the increasing burden of rheumatoid arthritis.
Reference
Bedoui, Y., Guillot, X., Sélambarom, J., Guiraud, P., Giry, C., Jaffar-Bandjee, M. C., Ralandison, S., & Gasque, P. (2019). Methotrexate an old drug with new tricks. International Journal of Molecular Sciences, 20(20), 5023. https://doi.org/10.3390/ijms20205023
please respond to student post below minimum 250 words, thank you
Methotrexate
Methotrexate is a DMARD (Disease-modifying antirheumatic drug) used primarily to treat rheumatoid arthritis. Clinical trials support methotrexate being successful in treating rheumatoid arthritis in 80% of patients, yielding therapeutic results within 3 to 6 weeks. Methotrexate is a folate antagonist, meaning DNA synthesis and cellular replication are slowed due to folate being necessary for these processes. This does not explain entirely it's therapeutic effects in patients with RA, however this is believed to be due to the result of immunosuppression secondary to a reduction in activity of B and T lymphocytes. Given that methotrexate acts by decreasing the activity of the immune system patients should be continuously be monitored for signs and symptoms of infection. Delayed wound healing and opportunistic infections are common among patients taking methotrexate. Patients on methotrexate also should have liver enzymes checked prior to beginning this medication as well as throughout continued usage. Methotrexate is liver toxic and should be avoided in patients who report moderate routine drinking/problem drinking ;or with a history of liver disease. Major adverse effects include hepatic fibrosis, bone marrow suppression, stomach ulcers, and pneumonitis. Methotrexate can cause fetal death and is therefore contraindicated during pregnancy. Patients taking NSAIDS should not take methotrexate. Doing so can increase the severity of methotrexate side effects. Patients need to report any histories of blood pathologies (ex. Leukemias, anemias, etc.). Methotrexate is known to cause liver damage, especially after continued use. Flu-like symptoms, lethargy, yellowing of skin, pain in RUQ, and nausea should be immediately reported to the provider. Methotrexate may increase the risk that you will develop lymphoma (cancer that begins in the cells of the immune system). Methotrexate can decrease the activity of the patients immune system. Serious infections can occur. As such this medication may need to be discontinued when being used for rheumatoid arthritis, and reserved for more life threatening indications such as cancer. Methotrexate should not be taken with milk, or other high calcium containing products as the efficacy is deemed to be lowered. Patients should keep adequate hydration and continuously self assess fluid status. Aside from NSAIDS other CAM modalities should be avoided if they have a known effect on the liver. Methotrexate is extrememly tough on the liver and products that are known to be hepatotoxic such as conjugated linoleic acid, garcinia, cambogia, great tea extract, and numerous other over the counter supplements should be avoided.
Methotrexate can be dosed orally, subQ, and IM. Oral indications include a total dose of 10-15mg a week then increasing 5mg a week every two to four weeks towards a maintenance level of 20-30mg each week. Tablets come in 2.5mg, 5mg, 7.5mg, and 10mg.
García-Cortés, M., Robles-Díaz, M., Ortega-Alonso, A., Medina-Caliz, I., & Andrade, R. J. (2016). Hepatotoxicity by Dietary Supplements: A Tabular Listing and Clinical Characteristics. International journal of molecular sciences, 17(4), 537. https://doi.org/10.3390/ijms17040537
Rosenthal, L., & Burchum, J. (2017). Lehne's pharmacotherapeutics for advanced practice nurses and physician assistants (2nd ed.). Elsevier Health Sciences.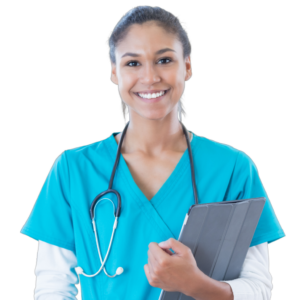 Struggling to meet your deadline ?
Discussion Question Response To Student Paper
done on time by medical experts. Don't wait – ORDER NOW!