DNP 810 Week 3 Discussion1
HQS 640 DQ 7
Integrating information technology in the clinical environment is an evidence-based approach for enhancing safety and quality of care. For example, portable monitors provide valuable alerts on a patient's vital signs and notifications for situations that warrant immediate attention to save a life (Fernandes et al., 2018). Nevertheless, the same information technology can pose the safety risk, leading to adverse events and errors that they are meant to eliminate.
The first safety issue with portable monitors is alarm fatigue. Alarm fatigue occurs because too much exposure to medical alarms in the clinical environment leads to alarm desensitization and reduces situational awareness of healthcare workers (Zhao et al., 2021). Alarm fatigue causes nurses and other healthcare professionals to miss or ignore monitoring alarms even in cases where the patient is genuinely in critical conditions, resulting in adverse events. Portable monitors are also prone to reporting false-positive results. According to Fernandes et al. (2018), over 85% of alarms from patient monitoring devices are false. False-positive results cause misinformation, leading to failure to intervene as necessary and putting the safety of a patient at risk (Tscholl et al., 2019).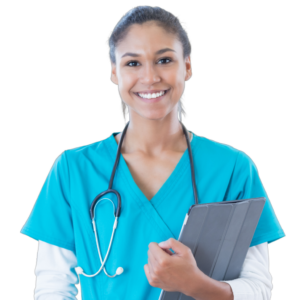 Struggling to meet your deadline ?
DNP 810 Week 3 Discussion1
done on time by medical experts. Don't wait – ORDER NOW!
Similarly, manufacturing issues also arise with the use of portable monitors. For example, the systems are designed based on healthy ranges for the adult population, but in some cases, patients with some medical condition may not meet the baseline for a healthy population (Tscholl et al., 2019). Hence, using the devices' default settings without adjusting for specific patients' needs compromises the accuracy of the information provided. Finally, portable devices can malfunction (Poncette et al., 2021). A majority of nurses do not have the basic knowledge to identify and rectify a simple fault, creating a loophole for errors and risk to patient safety.
References
Fernandes, C., Miles, S., & Lucena, C. (2018). Detecting False Alarms by Analyzing Alarm-Context Information: Algorithm Development and Validation. JMIR medical informatics, 8(5), e15407. https://doi.org/10.2196/15407.
Poncette, A. S., Wunderlich, M. M., Spies, C., Heeren, P., Vorderwülbecke, G., Salgado, E., . . . Balzer, F. (2021). Patient Monitoring Alarms in an Intensive Care Unit: Observational Study With Do-It-Yourself Instructions. J Med Internet Res., 23(5): e26494. https://doi.10.2196/26494.
Tscholl, D., Handschin, L., & Rössler, J. (2019). It's not you, it's the design – common problems with patient monitoring reported by anesthesiologists: a mixed qualitative and quantitative study. BMC Anesthesiol , 19, 87. https://doi.org/10.1186/s12871-019-0757-z.
Zhao, Y., Wan, M., Liu, H., & Ma, M. (2021). The Current Situation and Influencing Factors of the Alarm Fatigue of Nurses' Medical Equipment in the Intensive Care Unit Based on Intelligent Medical Care. Journal of healthcare engineering, 9994303., https//doi.10.1155/2021/9994303.
We live in a world of increased information technology. In health care, these advances are often designed to help us avoid errors. However, they often come with their own safety risks. Choose a type of information technology used by health care professionals (other than the electronic medical record) and discuss the safety risks that it poses.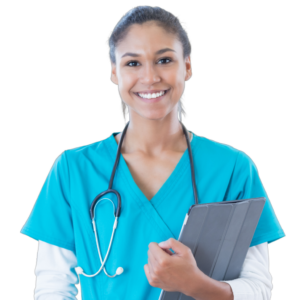 Struggling to meet your deadline ?
DNP 810 Week 3 Discussion1
done on time by medical experts. Don't wait – ORDER NOW!