DNP 810 Week 3 Discussion1
Discussion Board
Health experts advise that knowledge about family health history is essential for providers to take effective actions beneficial to patients and prolong the quality of health. The family health history offers a more in-depth view of the possible hereditary conditions or illnesses that a patient may have acquired and can develop or pass them to new offspring. Different multigenerational family health models have graphically recorded data that denote family trees. These models are cost-effective tools that allow providers to counsel individuals at higher risks of inheriting disorder (Bengani et al., 2021). Through this approach, they identify life partners who have limited or little risks of disorders based on their genetic etiology. The two main models utilized in multigenerational family health histories are pedigree and the multifunctional tool. The two models are different based on certain aspects.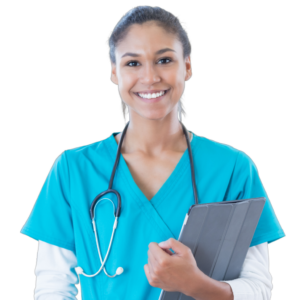 Struggling to meet your deadline ?
DNP 810 Week 3 Discussion1
done on time by medical experts. Don't wait – ORDER NOW!
The collection and interpretation of pedigree are essential in evaluating all the productive human alternatives that comprise of prenatal testing, gametes of donors, and the pre-implantation diagnosis. Pedigree are also important for making effective decisions concerning carrier tests for recessive and other genetic disorder that are based on family history (Waung et al.,2020). Pedigree allows providers to predict the inheritance patterns like autosomal dominant or recessive, sporadic and mitochondrial that aid in genetic counseling and risk assessment. The use of pedigree assists in establishment of different diagnosis and ensuring a better approach to genetic testing. Pedigree also helps in identifying environmental and genetic risks to diseases of other family members and relatives. Based on their working and need to have a comprehensive analysis, I would prefer the pedigree model. The approach allows one to have an in-depth and wider assessment to diagnose all possible risk areas for a patient and their family. The pedigree model consumes a lot of time but offers an in-depth approach which leaves no room for possible oversight of some areas.
Importance of a Comprehensive Health and Physical Assessment
A comprehensive health and physical assessment that comprise of information on the environment and genomic influence is essential for effective diagnosis and treatment interventions. The analysis should capture information on a patient's genomic influences to prepare the healthcare providers implement the appropriate care delivery process and intervention. The provider will also find it easy to utilize different tools to understand the genetic influences on the individuals and the corresponding health outcomes. Through the understanding, the nurse can offer the most effective health support and therapies. The professional can use the assessment to gather more information to maximize care quality and support for the patient (Green et al., 2020). Environment is one of the core factors that impact one's health experiences and outcomes. A comprehensive analysis of the environment offers a new opportunity to offer better support, identify potential risks inherent to the patient and other people in the area. Collected data will also inform an evidence-based practice initiative for treating the person in a holistic manner and redesigning their energy levels.
A doctoral-prepared nurse has not only experience but also knowledge, skills, and abilities to apply the information in the most effective way to deliver quality care outcomes by forming better rapport with patients. The assessment provides the nurse with a chance to notice signs of potential and underlying health issues that should be addressed for quality care outcomes (Xavier et al., 2019). The nurse can use the information collected during the comprehensive health evaluation to attain similar goals for solving complex health issues through an inter-professional approach and a multidisciplinary team.
References
Bengani, H., Grozeva, D., Moyon, L., Bhatia, S., Louros, S. R., Hope, J., … & FitzPatrick, D. R.
(2021). Identification and functional modelling of plausibly causative cis-regulatory variants in a highly-selected cohort with X-linked intellectual disability. PloS one, 16(8), e0256181. https://doi.org/10.1371/journal.pone.0256181
Green, E. D., Gunter, C., Biesecker, L. G., Di Francesco, V., Easter, C. L., Feingold, E. A., … &
Manolio, T. A. (2020). Strategic vision for improving human health at The Forefront of Genomics. Nature, 586(7831), 683-692. https://doi.org/10.1038/s41586-020-2817-4.
Waung, M. W., Taylor, A., Qualmann, K. J., & Burish, M. J. (2020). Family history of cluster
headache: a systematic review. JAMA neurology, 77(7), 887-896. https://doi.org/10.1001/jamaneurol.2020.0682
Xavier, M. J., Roman, S. D., Aitken, R. J., & Nixon, B. (2019). Transgenerational inheritance:
how impacts to the epigenetic and genetic information of parents affect offspring health. Human reproduction update, 25(5), 519-541. https://doi.org/10.1093/humupd/dmz017
References
A multigenerational family health history can facilitate the management of a patient's disease. What model would you use to create a multigenerational family health history for a patient? Explain. Support your rationale with a minimum of two scholarly sources.
In a separate paragraph, Why is it important to have a comprehensive health and physical assessment that includes information on environment and genomic influences? How can the doctoral-prepared nurse apply this information in practice? Explain. Support your rationale with a minimum of two scholarly sources.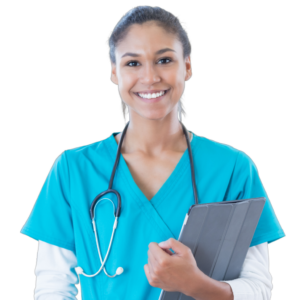 Struggling to meet your deadline ?
DNP 810 Week 3 Discussion1
done on time by medical experts. Don't wait – ORDER NOW!