Ear Cholesteatoma Essay
Ear Cholesteatoma Essay
Ear cholesteatoma is a condition where there exists a collection of skin cells deep inside the ear. Cholesteatoma is rare, but if unmediated, they likely damage the delicate structures inside the ear that are critical for hearing and balance. A cholesteatoma can also lead to ear infection, causing discharge from the ear (Gilberto et al., 2020).
Clinical Characteristics of Ear Cholesteatoma
The clinical characteristics of ear Cholesteatoma include painless otorrhea. The hallmark characteristic of Cholesteatoma is painless otorrhea, which can be either ongoing or frequently recurrent. Further, hearing loss and vertigo- a sensation of feeling off-balance. In addition, there is a manifestation of craniofacial abnormalities and facial nerve palsy. Similarly, the infection may also impair the central nervous system (Song et al., 2019).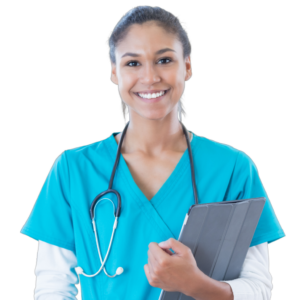 Struggling to meet your deadline ?
done on time by medical experts. Don't wait – ORDER NOW!
Appropriate Testing and Imaging  
The appropriate testing and imaging comprise an audiogram to assess the eardrum, middle ear, and hearing. Moreover, a CT scan of the ear can be carried out to determine if there is damage to the ear bones. Similarly, MRI can be conducted if there is a concern that the Cholesteatoma is spreading through the skull base (Gulati et al., 2019).
Other Diagnostic and Screening Tools
The other tools the physician may utilize to determine whether a patient has a Cholesteatoma include an otoscope. The medical device allows the doctor to see signs of a growing cyst, a noticeable collection of epiderms cells, or a large clump of blood vessels in the ear (Niermeyer et al., 2019).
Explanation of Test or Tools as Being Appropriate to the Process
The audiogram is devised for testing hearing; It utilizes earphones attached to the audiometer. Clear tones of a specific frequency and volume are delivered to one ear at a time. The lowest volume required to hear each tone is graphed to help determine hearing ability (Kossler et al., 2021). In addition, a CT scan is critical in obtaining excellent bony details needed for preoperative planning. Moreover, MRI is a reliable imaging modality for diagnosing middle ear Cholesteatoma (Gulati et al., 2019). Ear cholesteatoma can lead to ear infections, causing discharge from the ear. Similarly, the clinical feature includes hearing loss, the sensation of feeling off-balance, craniofacial abnormalities, and facial nerve palsy. The condition has other diagnostic processes, including audiogram and otoscope.
References
Gilberto, N., Custódio, S., Colaço, T., Santos, R., Sousa, P., & Escada, P. (2020). Middle ear congenital Cholesteatoma: systematic review, meta-analysis, and insights on its pathogenesis. European Archives of Oto-Rhino-Laryngology, 277(4), 987-998. https://doi.org/10.1007/s00405-020-05792-4
Song, I. S., Han, W. G., Lim, K. H., Nam, K. J., Yoo, M. H., Rah, Y. C., & Choi, J. (2019). Clinical Characteristics and Treatment Outcomes of Congenital Cholesteatoma. The journal of advanced international otology, 15(3), 386. https://dx.doi.org/10.5152%2Fiao.2019.6279
Gulati, M., Gupta, S., Prakash, A., Garg, A., & Dixit, R. (2019). HRCT imaging of acquired Cholesteatoma: a pictorial review. Insights into Imaging, 10(1), 1-8. https://doi.org/10.1186/s13244-019-0782-y
Kossler, A., Sears, C. M., & Dosiou, C. (2021). Hearing loss and teprotumumab. Journal of the Endocrine Society, 5(Suppl 1), A839. https://dx.doi.org/10.1210%2Fjendso%2Fbvab048.1713
Niermeyer, W. L., Philips, R. H., Essig Jr, G. F., & Moberly, A. C. (2019). Diagnostic accuracy and confidence for otoscopy: Are medical students receiving sufficient training?. The Laryngoscope, 129(8), 1891-1897. https://doi.org/10.1002/lary.27550
Select one head, eye, or ear condition or disorder. Summarize and discuss the clinical characteristics and identify the appropriate laboratory, imaging, and other diagnostic and screening tools that apply to this condition or disorder. Explain why you selected these tests or tools as being appropriate to this process. Support your summary and recommended plan with a minimum of two APRN-approved scholarly resources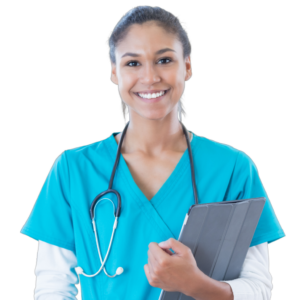 Struggling to meet your deadline ?
done on time by medical experts. Don't wait – ORDER NOW!