Eating Disorders Essay
Eating disorders are common in the healthcare continuum and are serious problems linked to persistent eating behavior that negatively impacts health. Most eating disorders involve focusing on body weight, food, body shape, and poor eating behaviors (Forrest et al., 2018). Poor eating habits among individuals would affect a person in one way or another. The negative impact of eating disorders has been a significant factor compelling scholars to research more on eating disorders. The puroose of this paper is to compare and contrast anorexia nervosa and bulimia nervosa including their diagnosis and treatment.
Anorexia Nervosa and Bulimia Nervosa
Anorexia Nervosa is a life-threatening eating disorder defined by low body weight, distorted body shape, and the intense fear of gaining weight. People suffering from this disorder would do anything to control their shape and weight. However, their attention on bodyweight always affects their health and corresponding life activities (Gibson et al., 2019). On the other hand, Bulimia Nervosa lacks control of the eating habit. These people consume large amounts of food within a short time and try to get rid of the excess calories inan unhealthy way.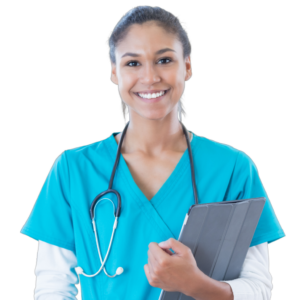 Struggling to meet your deadline ?
done on time by medical experts. Don't wait – ORDER NOW!
Who is more Likely to Suffer from Anorexia Nervosa and Bulimia Nervosa?
Eating disorders can happen to both gender, but females are ten times more likely to develop Anorexia or Bulimia. Females have personality traits that align with how people around them view or talk about them. For instance, a female would be ten times more worried about their weight than males. The nature of the females makes them at risk of suffering from these eating disorders. The need to maintain shape and look attractive to the opposite sex affects the females more than the males. This implies that the females would be much worried about bodyweight to the extent of indulging in unhealthy practices to reduce excess calories in the body (Forrest et al., 2018). For example, a high population of females in the recent past take slimming tea to gain a flat tummy. However, it has been proved that slimming tea has additional ingredients harmful to the body. The perception of females'looks and their aspirations to remain in shape is one of the major factors causing eating disorders in females. On the other hand, males could also suffer from these disorders, but at a lower percentage as they are naturally designed to have limited concertation on their outlook.
Causes Contributing to Anorexia Nervosa
The exact cause of this disorder is unknown because its cause can be defined from a combination of environmental, psychological, and biological factors. Biologically, various genetic changes may increase people's risk of the disorder. However, it is unclear which kinds of genes are directly involved in this disorder. Some people may have a genetic tendency to attain perfection, perseverance, and sensitivity. These traits are associated withAnorexia. Psychologically, some people suffering from Anorexia may experience obsessive-compulsive personality traits, making it easier to align their life to a particular diet and stay without food despite being hungry (Gibson et al., 2019). These people may possessan extreme perfection nature, making them always think that they need to be slimmer to be perfect. Besides, many people have increased anxiety levels and participate in strict dietsto meet their body goals. Environmentally, people might have eating disorders based on the people they see around. For instance, western culture focuses much on thinness because success and worthiness are linked to small body size. Peer pressure may as well fuel this agenda in society, especially among young girls.
Consequences of Eating Disorders
Eating disorders affect the cardiovascular system. The consumption of fewer calories than the body needs implies that the body would be breaking down its own tissues to use as fuel. Muscles are some of the organs that would be broken down, and the heart is one of the most significant muscles in the body (Forrest et al., 2018). Therefore, less energy to the heart would imply that the pulse and blood pressure would drop significantly,resulting in heart failure. Besides, purging by vomiting robs the body of important chemicals like electrolyte potassium which is important in heartbeat and muscle contraction.
The disorders affect the gastrointestinal system by slowing digestion in a process called gastroparesis. Purging or food restriction by vomiting also affects the normal emptying process of the stomach. This process can lead to nausea, stomach pain, bloating bacterial infections, and blocked intestines (Gibson et al., 2019). For instance, forcing vomit over a lengthy period affects the salivary glands under the jaw, and the front ears can be swollen. Therefore, intestinal obstruction and perforations might as well lead to mechanical bowel problems caused by the ingested food particles.
Diagnosing Eating Disorders
These disorders can be diagnosed using eating habits, signs, and symptoms. The physician would suspect an eating disorder and perform an exam and tests to pinpoint the diagnosis. The assessments and tests would include physical exams by ordering lab tests (Gibson et al., 2019). Psychological evaluation would also be an option by asking about personal thoughts, eating habits, and thoughts. Besides, the patient might as well be asked to complete a psychological self-assessment questionnaire.
Treatment of Eating Disorders
Treating eating disorders requires a team approach where the team of caregivers and experienced doctors talk to the affected people on the need to eat healthily and develop a healthy weight (Forrest et al., 2018). The treatment would as well depend on the particular eating disorder. However, the general approach includes medication, nutrition education, and psychotherapy. These individuals can also be supported by helping them to join online support groups who frequently discuss various issues surrounding eating disorders and offered psychological support (Phillipou et al., 2020). They can also be supported through patient education and counseling.
Conclusion
Eating disorders can have a devastating effect on an individual, and there is a need for one to understand the differencebetween eating healthy and forcing a slim body. The perception of body weight affects an approach that health care providers would give to a person suffering from these eating disorders.
References
Forrest, L. N., Jones, P. J., Ortiz, S. N., & Smith, A. R. (2018). Core psychopathology in anorexia nervosa and bulimia nervosa: A network analysis. International Journal of Eating Disorders, 51(7), 668-679. https://doi.org/10.1002/eat.22871
Gibson, D., Workman, C., & Mehler, P. S. (2019). Medical complications of anorexia nervosa and bulimia nervosa. Psychiatric Clinics, 42(2), 263-274. https://doi.org/10.1016/j.psc.2019.01.009.
Phillipou, A., Meyer, D., Neill, E., Tan, E. J., Toh, W. L., Van Rheenen, T. E., & Rossell, S. L. (2020). Eating and exercise behaviors in eating disorders and the general population during the COVID‐19 pandemic in Australia: Initial results from the COLLATE project. International Journal of Eating Disorders, 53(7), 1158-1165. https://doi.org/10.1002/eat.23317
Compare and contrast anorexia nervosa and bulimia nervosa.
Who is more likely to suffer from anorexia nervosa and bulimia nervosa? Why?
What are the causes contributing to anorexia nervosa?
What are the consequences of eating disorders?
How can one diagnose eating disorders?
What are the treatment and support options for a person who has eating disorders?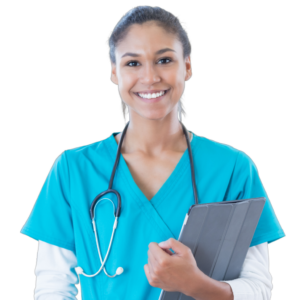 Struggling to meet your deadline ?
done on time by medical experts. Don't wait – ORDER NOW!