Electronic Health Records Software Solutions Paper
Electronic Health Records Software Solutions Paper
The current health practice depends largely on technology as health care providers strive to enhance patient safety, interprofessional collaboration, and remote patient access, among other outcomes. For quick, secure, and efficient services, electronic health record (EHR) systems should have some unique features. They include interoperability, user-friendliness, and simple interfaces. Mobile functionality is also crucial for optimizing Ehrs' usability. When upgrading or replacing the EHR system, health care providers should have adequate knowledge of vendors and their software solutions. The purpose of this paper is to summarize vendors and their products and provide a request for proposal (RFP) with the selection criteria.
Top Five Vendors, Products, Rationale
Vendor
Products
Reasons for Selection
1
Epic
EpicCare Ambulatory, Epic Care Inpatient, Epic Bugsy, Epic Beaker, etc.
Epic Systems provide different products for small and large organizations. Some focus on patient monitoring, while others can be used in the laboratory, treatment, and clinical tasks (Pepper, 2019). Epic software is also highly rated and focuses on helping people get well, stay well, and improve the health of future generations.
2
Allscripts
Sunrise, Paragon, Allscripts TouchWorks, Practice Fusion, etc.
Software products are designed for the health care environment's needs, independent practice, and other uses in between.
3
Cerner
Cerner Specialty Practice Management, Cerner RevWorks, Cerner PowerWorks (EHRGuide, 2022).
Comprehensive analytic solutions.

Struggling to meet your deadline ?

Electronic Health Records Software Solutions Paper

done on time by medical experts. Don't wait – ORDER NOW!

The products are used by more than 27,000 facilities worldwide (EHRGuide, 2022). Cerner has software products for management solutions, revenue cycle solutions, specialty care, etc.

4
MEDITECH
MEDITECH Expanse, Web EHR, etc.
It prioritizes interoperability, implying seamless sharing of patient information between providers and systems (Magnuson & Dixon, 2020). It has solutions that can be used on mobile devices such as the Web EHR.
5
Evident
Thrive EHR, Evident 3R, etc.
It is fully integrated and supports interoperability.

It has a proactive support approach.
Request for Proposal (RFP)
Background
Software choice is daunting since different vendors have products with varying quality, user experience, and durability, among other critical features. The designs vary since vendors target different users and develop products for different functions. Accordingly, several attributes will be evaluated before making the final decision. For instance, the vendor must show the product's ability to handle different functions and perform excellently in aspects such as security, interoperability, design, and user-friendliness. Support should be ready in case of login issues, compatibility problems, system hanging, and other issues.
Vital Criteria
The Selection Process Requirements: to make the correct choice, the vendor should provide an intensive demo of how the software product works. The demonstration would help the intended users to visualize information flow, ease of use, and security features, among other components. Besides the demo, an in-depth presentation of the product's benefits, challenges, and risks will also be needed. Such a presentation is crucial to evaluate the differences between vendors and their products theoretically. The presentation should also provide other vital details such as examples of organizations using the EHR software, cost, and experiences. A physical installation of the system and testing will also be required to determine the software's compatibility with the present systems and whether updates are needed.
Interprofessional stakeholder feedback: organizations have various staff members who influence decisions differently. Internal stakeholders include the organization's management, departmental leaders, and the staff (Davis, 2019). External stakeholders include suppliers, partners, and donors. In a health care organization, the staff of interest primarily includes nurses and physicians who store, analyze, and share patient data. The entire staff should be involved during the demonstrations, presentations, testing, and installation to assess how the EHR system works with different software. Their feedback includes cost considerations, output, efficiency, and how a software product addresses the organization's specific needs. The joint feedback will ensure that the decision made is universal.
Ratings by third-party organizations: stakeholders might provide biased or incomprehensive reviews about a product depending on their experience and understanding. For instance, executive managers interested in saving some finances might also give biased views of an expensive EHR product. As a result, third-party organizations' ratings would reliably review a product from credibility, durability, and usability dimensions. Such ratings would enable the organization to make a rational choice since rating and a product's usefulness are directly proportional.
Feedback from current user interviews: demonstrations, presentations, testing, and installation would help end-users to gain first-hand experience about the EHR software and whether it suits their needs. Feedback from user interviews is a genuine assessment of their experience with the EHR product. From the feedback, elements such as user-friendliness, fears, and challenges of use can be identified. In agreement with Li et al. (2021), EHR systems should be highly interoperable to encourage their use and allow information sharing. Accordingly, users should experience minimal challenges regarding information sharing when using a particular system. The most interoperable system will be ranked highly in the priority order.
Pricing models, upgrade fees, and service-level agreements: before making the final decision, the software vendor will also be evaluated from other dimensions. The first dimension is pricing models and contracts. The vendor should allow an initial deposit and phased payment of the balance as the system's output is evaluated as per the user agreement. Other considerations include contractual duration and the cost of severing the contract before the agreed date. The vendor should be ready for free consultations for six months. The contract can be terminated if the system does not serve the organization as intended. The organization and the vendors should agree on the cost damage if the organization decides to change the vendor within the contract period. Support should also be available. For instance, Cerner provides support via its portal 24/7 and can be accessed through Cerner.com, online chat, and Cerner Support hotline (EHRGuide, 2022). Support will be a top consideration when selecting the vendor.
Conclusion
Health care organizations should always make informed decisions regarding patient care. The technologies they use should be a priority area when making critical decisions. As discussed in this paper, vendors vary in product varieties, features, and costs, among other features. When upgrading or replacing the existing EHR system, an organization should review several vendors and their products. Such vendors include Epic, Allscripts, and Cerner. The request for proposal (RFP) outlines the criteria that would be used to select the vendor. Top considerations include interprofessional stakeholder feedback, third-party ratings, and feedback from current user interviews. Vendors should also provide support willingly through physical or online support.
References
Davis, N. (2019). Foundations of health information management-E-Book. Elsevier Health Sciences.
EHRGuide. (2022). Cerner EHR Overview. https://ehrguide.org/top-ehr-software/cerner-ehr/
Li, E., Clarke, J., Neves, A. L., Ashrafian, H., & Darzi, A. (2021). Electronic health records, interoperability and patient safety in health systems of high-income countries: A systematic review protocol. BMJ Open, 11(7), e044941.
Magnuson, J. A., & Dixon, B. E. (Eds.). (2020). Public health informatics and information systems. Springer Nature.
Pepper, J. (2019). The electronic health record for the physician's office e-book: for SimChart for the medical office. Elsevier Health Sciences.
Imagine that you have been invited to join a strategic leadership team to upgrade or replace the existing electronic health record (EHR) system. Wireless hardware solutions and mobile device options may also be included. Mobile functionality (mobile EHR interfaces) increases the adoption of the EHR by providers and increase communication between providers and health care facility staff. Review several vendors and their products. Summarize the top five vendors and their products. Explain why you chose these vendors.
Write a 750-1,000-word request for proposal (RFP) that includes the following criteria:
Summarize vital criteria you would require in the ensuing RFP and vendor demos (if applicable) in order to make your final selection recommendation.
Describe the selection process requirements: demonstrations, presentations, testing, install, etc.
Evaluate the importance of interprofessional stakeholder feedback from demonstrations, presentations, testing, and installation.
Discuss ratings by third-party organizations, such as KLAS Research.
Discuss any feedback from site visits or current user interviews.
Discuss the details of their pricing models and contracts, including contractual duration, cost of severing the contract early, support fees, upgrade fees, and service-level agreements.
Prepare this assignment according to the guidelines found in the APA Style Guide, located in the Student Success Center.
This assignment uses a rubric. Review the rubric prior to beginning the assignment to become familiar with the expectations for successful completion.
You are required to submit this assignment to LopesWrite. A link to the LopesWrite Technical Support Articles is located in Class Resources if you need assistance.
CAHIIM
This assignment aligns to the following AMIA 2017 Core Competencies for Health Informatics Curricula at the master's degree level:
F4: Health Information Science and Technology: Shows How
F9: Interprofessional Collaborative Practice: Shows How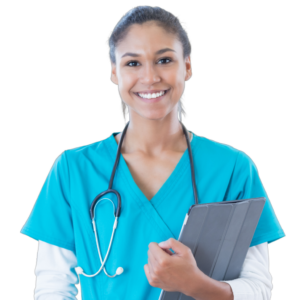 Struggling to meet your deadline ?
Electronic Health Records Software Solutions Paper
done on time by medical experts. Don't wait – ORDER NOW!