Evidence-Based Practice and the Quadruple Aim Essay
Evidence-Based Practice and the Quadruple Aim Essay
With the current healthcare system striving towards achieving patient safety and improving the quality of care provided, evidence-based practice has provided a leeway for this to be possible (Gallagher‐Ford et al., 2020). Consequently, with the utilization of numerous models like the triple aim which has advanced to the quadruple aim in promoting population health, hospitals have been trying to advance patient experience while still reducing the associated care costs. Healthcare experts speculate that with the application of EBP, the future healthcare system will be able to achieve the Quadruple Aim. The purpose of this discussion is to illustrate how EBP can help achieve the Quadruple Aim.
Patient Experience
            The main focus of the quadruple aim is to promote a better patient care output, at an affordable cost, with improved patient experience and that of the healthcare provider. With the appropriate implementation of EBP, all the four quadruple aim measures can be attained. For starters, EBP promotes the use of interventions that have already been proven to be effective in meeting the healthcare needs of the patient (Bowles et al., 2018). As such, the healthcare provider will ensure that only the most effective evidence-based interventions are utilized, promoting care output. Consequently, patients normally build confidence in choosing a given treatment plan, when there is proof of success, hence EBP will help in promoting their experience.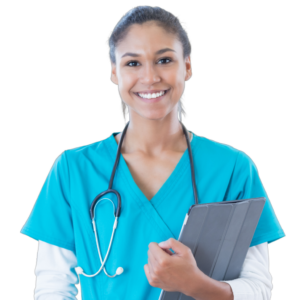 Struggling to meet your deadline ?
Evidence-Based Practice and the Quadruple Aim Essay
done on time by medical experts. Don't wait – ORDER NOW!
Population Health
            Through EBP, clinicians have been able to conduct research that promotes an in-depth understanding of a population's characteristics, needs, preferences, and values which are crucial in promoting patient-centered care. It thus becomes easier to prioritize their needs or healthcare issues and come up with the most effective intervention to promote their health. For instance, diabetes type 1 is more prevalent among white children in the United States as compared to any other race/ethnicity (Wagner et al., 2018). Through EBP, the use of insulin pump therapy has helped in promoting glycemic control and preventing comorbidities among this population.   
Healthcare Cost
            EBP has been reported to promote the safety and quality of care provided, hence reducing the recovery time and improving the prognosis of several chronic conditions. With an improved prognosis, patients tend to spend less time in the hospital as they are used to reducing the associated costs of prolonged hospitalization (Gallagher‐Ford et al., 2020). Healthcare professionals have also been trained to utilize cost-effective care approaches and try as much as possible to avoid unnecessary procedures to help reduce the cost of care and reach the quadruple aim.
Work-Life of Healthcare Providers
Healthcare professionals play a significant role in promoting the safety and quality of care provided. As such, investing in their welfare to improve their work-life experience is very crucial. With EBP, healthcare organizations have been able to find the most effective strategy to promote a good work-life balance for the healthcare providers such as improving their professionalism through training and use of current technology like EHR which is time-saving among others (Haverfield et al., 2020). Additionally, several EBP interventions have been implemented in the current healthcare system to help decrease provider burnout, stress, and depression promoting their work experience.
Conclusion
            The current healthcare system has been revolutionized with EBP promoting patient care outcomes. Healthcare organizations have been able to achieve the quadruple aim by implementing EBP in improving the patient experience at a reduced care cost as demonstrated in the discussion above.
References
Bowles, J. R., Adams, J. M., Batcheller, J., Zimmermann, D., & Pappas, S. (2018). The role of the nurse leader in advancing the Quadruple Aim. Nurse Leader, 16(4), 244-248. https://doi.org/10.1016/j.mnl.2018.05.011
Gallagher‐Ford, L., Koshy Thomas, B., Connor, L., Sinnott, L. T., & Melnyk, B. M. (2020). The effects of an intensive evidence‐based practice educational and skills-building program on EBP competency and attributes. Worldviews on Evidence‐Based Nursing, 17(1), 71-81. https://doi.org/10.1111/wvn.12397
Haverfield, M. C., Tierney, A., Schwartz, R., Bass, M. B., Brown-Johnson, C., Zionts, D. L., … & Zulman, D. M. (2020). Can Patient-Provider Interpersonal Interventions Achieve the Quadruple Aim of Healthcare? A Systematic Review. Journal of general internal medicine, 1-11. https://doi.org/10.1007/s11606-019-05525-2
Wagner, E. H., LeRoy, L., Schaefer, J., Bailit, M., Coleman, K., Zhan, C., & Meyers, D. (2018). How do innovative primary care practices achieve the quadruple aim?. The Journal of ambulatory care management, 41(4), 288-297. DOI: 10.1097/JAC.0000000000000249
healthcare organizations continually seek to optimize healthcare performance. For years, this approach was a three-pronged one known as the Triple Aim, with efforts focused on improved population health, enhanced patient experience, and lower healthcare costs.
More recently, this approach has evolved to a Quadruple Aim by including a focus on improving the work life of healthcare providers. Each of these measures are impacted by decisions made at the organizational level, and organizations have increasingly turned to EBP to inform and justify these decisions.
To Prepare:
Read the articles by Sikka, Morath, & Leape (2015); Crabtree, Brennan, Davis, & Coyle (2016); and Kim et al. (2016) provided in the Resources.
Reflect on how EBP might impact (or not impact) the Quadruple Aim in healthcare.
Consider the impact that EBP may have on factors impacting these quadruple aim elements, such as preventable medical errors or healthcare delivery.
To Complete:
Write a brief analysis (no longer than 2 pages) of the connection between EBP and the Quadruple Aim.
Your analysis should address how EBP might (or might not) help reach the Quadruple Aim, including each of the four measures of:
Patient experience
Population health
Costs
Work life of healthcare providers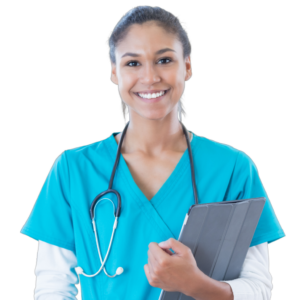 Struggling to meet your deadline ?
Evidence-Based Practice and the Quadruple Aim Essay
done on time by medical experts. Don't wait – ORDER NOW!