FPX BHA 4020 Assessment 4 Paper
FPX BHA 4020 Assessment 4 Instructions Paper Sample
SLIDE 2 : Statement of the Problem
Healthcare disparities in the US pose a challenge by compromising care timeliness, affordability, and quality.
Although citizens are entitled access to quality, affordable, and timely care, the prevailing inequalities result to inconsistent care delivery.
Often, healthcare inequalities and disparities  exist due to descripancies in the social determinants of health (SDOH)  such as ethnic, social, economic, environmental, and geographical factors.
According to the Agency for Healthcare Research and Quality (AHRQ) (2021), health disparities manifest in the following Domains:
Access to person-centered care
Patient safety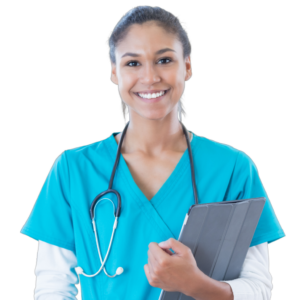 Struggling to meet your deadline ?
FPX BHA 4020 Assessment 4 Paper
done on time by medical experts. Don't wait – ORDER NOW!
SLIDE 3 : Statement of the Problem Cont'd
Effective treatment
Healthy living
Care affordability
Care coordination
According to  Gomez et al. (2021), conditions in which people live, learn, work, and worship alongside their age and other demographic diversities, influence well-being and the overall healthcare access, experience, and affordability.
Due to the prevailing synergies between social determinants of health,  it is not entirely easy to address health disparities.
Federal and state governments should prioritize on implementing evidence-based practice and proven interventions to ensure health equality and address disparities.
SLIDE 4 : Relevant Factors Associated with Health Disparities
As noted earlier, Americans exhibit diversities  regarding social determinants of health (SDOH)
Discrepancies within economic, socio-cultural, geographical,. organizational, and environmental domains perpetrate health disparities. (Islam, 2019)
Therefore, the primary factors for healthcare inequalities include:
Disparities in  economic  status
Racial and ethnic differences
Differences in residential locations
Demographic factors such as age and gender
SLIDE 5 : Relevant Factors Associated with Health Disparities Cont'd
The Agency for Healthcare Research and Quality (AHRQ) collaborates with other federal agencies such as the Centers for Medicare and Medicaid Services (CMS) and the Centers for Disease Control and Prevention (CDC) to develop and update benchmarks for various health quality measures.
According to AHRQ (2021), these measures focus on Quality care determinants such as;
Access to insurance covers
Patient Safety
Populations' quality of life
Levels of care coordination
Treatment effectiveness
SLIDE 6 : An Appropriate Analysis Tool to the Problem
Health inequalities pose multifactorial healthcare problems that require a comprehensive and reliable analytical tool.
A fishbone diagram can be an ideal tool for analyzing the root causes of health inequalities.
This tool contains a fish-like framework that enables comprehensive categorization of causative and contributing factors for specific health issues (Picarillo, 2018).
The head section contains the problem while the rib branches document different root causes.
This tool is also known as the Ishikawa causes and effects diagram.
SLIDE 7 : A Fishbone Diagram for Health Inequalities and Disparities
SLIDE 8 : Evidence-based Recommendations for Addressing Health Disparities and Inequalities
Medicaid expansion
Radley et al. (2021) argue that over 30 million Americans are still uninsured, especially people of color. Income and economic status contribute to disparities in access to Medicaid insurance covers. Therefore, expanding Medicaid by revising eligibility criteria can eliminate inequalities in care affordability and address the problem of uninsured and underinsured Americans.
Developing Community-based programs and policies for ensuring health equality
Localized interventions and programs can intercept and improve social determinants of health, including education, housing, built environment, healthcare justice, and literacy (Gomez et al., 2020).
The national and state governments should collaborate to attend to the root-causes of health disparities by implementing community-based interventions. 
SLIDE 9 : Evidence-based Recommendations Cont'd
Eliminating organizational issues that result in health disparities
Healthcare organizations in the US are responsible for care coordination, patient safety, and  patient-centered care.
Various institutional issues compromise the internal capacity to uphold these objectives.
Lavizzo-Mourey et al. (2021) argue that racial and ethnic disparities in healthcare organizations exist and are disproportionate to  minority groups such as Black Americans and Asian Americans.
It is essential to address institutional incivility by developing policies and ethical standards, enhancing multidisciplinary collaboration, and eliminating workplace stressors.
SLIDE 10 : Evidence-based Recommendations Cont'd
Equal and fair distribution of socio-economic resources
As noted earlier, social determinants of health such as income status, poverty, education, work conditions, housing, and  health literacy influence how people access, experience, and receive healthcare services.
Disparities  that emanate from these factors prompt governments to ensure equal and fair distribution of socio-economic resources to improve situations and eliminate inequalities (Gomez et al., 2021).
It is essential to conceptualize policies and measures for ensuring maximum resource utilization at the community and institutional levels to address health disparities.
Conclusion
Health disparities pose a challenge to the current healthcare systems due to their relationship with the social determinants of health (SDOH)
Therefore, addressing the prevailing inequalities requires practical analysis tools and plan frameworks.
Examples of evidence-based recommendations for addressing health disparities include;
Medicaid expansion
Equal and fair distribution of socio-economic resources
Developing community-based programs and policies for ensuring health equality
Eliminating structural racism and other issues in healthcare organizations.
References
Agency for Healthcare Research and Quality. (2021). National healthcare quality and disparities report (pp. 1-316). AHRQ. https://www.ahrq.gov/sites/default/files/wysiwyg/research/findings/nhqrdr/2021qdr.pdf  
Gómez, C., Kleinman, D., Pronk, N., Wrenn Gordon, G., Ochiai, E., & Blakey, C. et al. (2021). Addressing health equity and social determinants of health through healthy people 2030. Journal of Public Health Management and Practice, s249-s257. https://doi.org/10.1097/phh.0000000000001297 
Islam, M. (2019). Social Determinants of Health and Related Inequalities: Confusion and Implications. Frontiers In Public Health, 7, 1-4. https://doi.org/10.3389/fpubh.2019.00011
Lavizzo-Mourey, R., Besser, R., & Williams, D. (2021). Understanding and mitigating health inequities — past, current, and future directions. New England Journal of Medicine, 384(18), 1681-1684. https://doi.org/10.1056/nejmp2008628
Picarillo, A. (2018). Introduction to quality improvement tools for the clinician. Journal of Perinatology, 38(7), 929-935. https://doi.org/10.1038/s41372-018-0100-4
Radley, D., Baumgartner, J., Collins, S., Zephyrin, L., & Schneider, E. (2021). Achieving racial and ethnic equity in US health care: A scorecard of state performance. https://www.commonwealthfund.org/publications/scorecard/2021/nov/achieving-racial-ethnic-equity-us-health-care-state-performance. 
Assessment 4 Instructions: Interdisciplinary Presentation of Evidence-Based Recommendation
Create and deliver a slide presentation (8-12 slides; 3-5 minutes maximum presentation) on the analysis of a selected health care problem that includes evidence-based recommendations. Your submission needs to include a narrated webcam recording, using your PowerPoint slides and speaker notes, which serve as a transcript.
Health care leaders scan for emerging and existing issues, prioritize problems, collect and analyze data, propose evidence-based solutions, and engage diverse teams in the process. Once a problem has been sufficiently analyzed, the health care leader must identify stakeholders who will participate in the final decision making for a proposed evidence-based solution.
Most importantly, the health care leader must craft a message that is aligned with organizational mission and strategy, based upon sound analysis and data, and includes of a wide variety of diverse stakeholders. The message needs to be communicated in a clear, concise, culturally competent, balanced, and professional manner.
In this assessment, you will have an opportunity to practice a wide variety of executive level skills by conducting a PowerPoint presentation on the selected health care problem. You will demonstrate a flow of logic and analysis by following a slide presentation outline template. In the presentation you will carry forward the work already completed in Assessment 3. Specifically you will cover the following in your presentation:
State the problem.
Identify clearly the relevant factors or performance indicators and associated units of measurement. Describe the application of an appropriate analysis tool to the problem.
Offer insights and evidence-based recommendations.
ORDER HERE FOR ORIGINAL, PLAGIARISM-FREE PAPERS
As you prepare for this webcam presentation, keep the imaginary audience in mind. It is comprised of a diverse senior leadership team at the selected organization. The team represents a variety of ages, cultures, and perspectives. You will communicate your presentation in a concise, professional, and culturally competent manner. The goal is to persuade the senior leadership team to implement the evidence-based recommendations presented. Consider that two senior leadership team members may be evaluating you as a high potential candidate for a promotion. Good luck! It is time to construct your presentation.
Demonstration of Proficiency
By successfully completing this assessment, you will demonstrate your proficiency in the course competencies through the following assessment scoring guide criteria:
Competency 3: Construct evidence-based health care management recommendations in compliance with personal and professional values and legal, regulatory, and ethical considerations.
Analyze evidence-based recommendations with respect to organizational context. Provide rationale for the execution of evidence-based recommendations.
Competency 5: Create comprehensive and useable data-driven action plans, based on industry benchmarks.
Construct a data-driven action plan based upon industry benchmarks to solve the selected health care problem.
Competency 6: Communicate effectively with diverse audiences, in an appropriate form and style, consistent with applicable organizational, professional, and scholarly standards.
Create a succinct PowerPoint presentation on the selected problem and recommendations that is designed for interdepartmental senior leadership team viewing.
Preparation
Complete these tasks to successfully prepare for this presentation.
Slides
Review Guidelines for Effective PowerPoint Presentations [PPTX] for a refresher on how to create compelling, visually appealing slides that capture the audience's attention.
Download and study the Final PowerPoint Template [PPTX] for a suggested structure for the slides. Using the slide template will help to keep your presentation within the maximum 3 to 5 minute presentation time frame.
Practice Video Recording the Presentation
After developing slides and preparing your speaker notes, practice delivering the presentation multiple times via screen and webcam recording before making the final webcam recording for submission. Practicing your presentation multiple times will make the presentation more polished and professional. Likewise, multiple dry runs will also help you adhere to the 3 to 5 minute maximum presentation length. Before submitting the presentation, make sure the recording is audible, the slides are visible, and that you are included in a video capture.
Consult the Using Kaltura [PDF] for additional guidance on how to record the presentation.
Instructions
Use the Final PowerPoint [PPTX] template to create a 3–5 minute recorded PowerPoint presentation of 8–12 preformatted slides. The template provides the outline of what you need to cover in the presentation. The goal of this assessment is to communicate essential elements of your analysis in a succinct manner. A 3- to 5-minute presentation may not seem long, but it is the reality in today's health care workplace. Busy executives will not be able to spare more time than this. The presentation is for interdepartmental senior leadership team viewing.
Be sure to include visual summaries of your data, such as a pie chart or graph. The summarized data visual display should be in a readable format in a Word document or spreadsheet. It is important to include specific titles for the data summaries that identify the subject matter and measurement units.
Additional Requirements
Communication: Communicate in a manner that is scholarly, professional, respectful, and consistent with expectations for professional practice in health care administration. Original work, critical thinking, and scholarly writing are required in the assessment. Writing must be free of errors that detract from the overall message.
Media presentation: Recommended number of slides is 8–12 slides. Presentation length is not to exceed 5 minutes. Include with the submission: the slides, the recording, speaker notes as a transcript, and your visual data summary.
Resources: Cite a minimum of three current, scholarly, and/or authoritative sources. These resources need to be from the independent research you have conducted. They need to go beyond the suggested resources provided in the course. Also be sure to provide a separate slide for references at the end of your presentation.
APA: Follow APA formatting and style guidelines for citations and references. Consult this resource for an APA refresher: APA Style & Format.
Font and font size: Appropriate size and weight for presentation, generally 24–28 points for headings and no smaller than 18 points for bullet-point text.
Portfolio Prompt: You may choose to save this learning activity to your ePortfolio. Consult this resource for additional information about adding artifacts to your ePortfolio.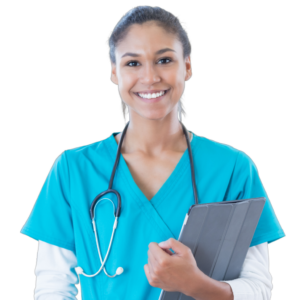 Struggling to meet your deadline ?
FPX BHA 4020 Assessment 4 Paper
done on time by medical experts. Don't wait – ORDER NOW!