Genetic Counseling
Genetic Counseling
Top of Form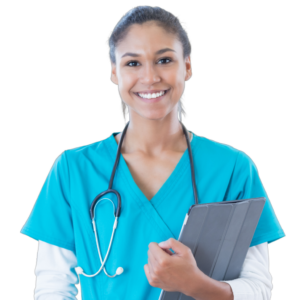 Struggling to meet your deadline ?
done on time by medical experts. Don't wait – ORDER NOW!
Genetic counseling mainly provides an individual with information on how genetic conditions might affect them or their family members (Migliore et al., 2019).The case scenario for this discussion involves a 30-year-old male client, P.T, with a family history of Huntington's disease (HD). His wife discovered that she was pregnant. It was pointed out to then by the family physician the need to see a genetic counselor to consider genetic testing for their unborn baby and determine whether the child had inherited the mutation and is likely to be stricken with HD in adulthood. HD is an inherited disease that causes progressive neural degeneration. HD patients normally experience behavioral and mental changes including dementia, and paranoia in addition to physical symptoms like slurred speech, difficulty walking, and jerky movements. Studies show that individuals who come from families with a genetic history of HD have a 50% of developing the disease at some point in their life (Karadag et al., 2021). However, genetic tests for HD are available for an appropriate course of action based on the results. The purpose of this paper is to evaluate the need and benefits of genetic counseling for P.T and his wife.
Need for Genetic Counseling
Genetic testing for HD involves much more than just collecting blood test results. Many issues are normally at stake such as social, emotional, and financial issues which does not only involve the individual seeking testing, but also their immediate family members, and even extended family at large. Before initiating the process of genetic testing, the client deserves a chance to evaluate these issues keenly which is a genetic counselor (Oosterloo et al., 2020). The case of P.T and his wife is even more complex given that proceeding to carry out a genetic test on their unborn child raises several ethical concerns. For instance, they will be depriving the child of free will, as they have no idea whether the child wants to know if he or she is going to have HD later in life. On the other hand, knowing whether you carry the genetic mutation for HD earlier in life helps consider health promotion practices that will help prolong the life of the individual upon onset of the disease in addition to having a better prognosis. The genetic counselor will thus discuss such issues father with the client and his wife to promote sound decision-making concerning genetic testing for their unborn child.
Reactions to Counseling
            Most clients normally ignore the relevance of genetic counseling before considering to proceed with genetic testing. For instance, P.T and his wife feel like this is the best decision for their unborn baby, and even confirm that they will continue with the pregnancy despite the results. As such, they will most probably be reluctant to consider seeing a genetic counselor, and will even respond negatively to the counselor, ignoring most of the counselor's concerns. However, to avoid such reactions, the counselor needs to inform them why genetic counseling is actually important in their case, and how they can benefit from the counseling (Migliore et al., 2019). The counselor needs to communicate confidently to build trust with the client and make them yearn for more knowledge about genetic testing. The counselor should also be non-judgmental ad non-directive.
Genetic Counseling for Prenatal Genetic Testing for HD
In providing genetic counseling to P.T and his wife, I will inform them on several aspects of the disease and the need for testing as follows:
Health: It is important to know that HD is a dominantly inherited disease, meaning that children born of families with a genetic history of HD have a 50% risk of developing the disease late in life(Klyushnikov, 2020). This disease has a broader impact on the functional ability of the patient usually leading to movement, cognitive and psychiatric disorders.
Prevention: HD usually results from mutations on the HTT gene. One does not have the ability to change their gene or preventing the development of the disease(Karadag et al., 2021). To date, no treatment has been discovered that can help slow down or stop the progress of HD.
Screening: Predictive genetic testing is crucial in promoting well-being and adoption of appropriate lifestyle modifications among individuals who test positive for the HD gene(Wieringa et al., 2021). Prenatal genetic testing for the fetus can be done in two ways, either through a  biopsy at 10 to 11 weeks or through amniocentesis at 14 to 18 weeks.
Diagnostics: Positive screening test for aneuploidy suggests that the fetus is at high risk of developing HD in adulthood(Klyushnikov, 2020). However, a negative test result means that the fetus is at low risk of developing the disease. It is important to note that just like any others test results, genetic testing also displays possibilities of false negative and false-positive results.
Prognostics: HD is a progressive disorder that results in disability and death. The mean age of death for patients diagnosed with HD ranges from 51 to 577 years but can extend (Wieringa et al., 2021). The duration of the illness also varies based on several factors with a mean of about 19 years. Cardiovascular diseases and pneumonia have been reported to be the main cause of death among patients with HD.
Selection of treatment: Currently, the most effective medications that are being used to help manage HD symptoms are tetrabenazine (Xenazine) and deutetrabenazine (Austedo) to suppress the involuntary writhing movements (chorea) and jerking associated with the disease (Oosterloo et al., 2020). Dietary therapy is also considered among patients who are underweight and have malnutrition associated with the disease. Other treatment approaches are specific to the symptoms exhibited by the patient.
Monitoring of treatment effectiveness: Monitoring the effectiveness of the selected treatment is quite complex but necessary. For instance, brain imaging with PET and MRI constantly shows abnormalities in preclinical and early onset HD (Klyushnikov, 2020). Consequently, measurements of the changes in dopamine D2receptor binding, regional brain volumes, and abnormal brain network expression can be taken over time to determine whether the patient is getting better or worse, hence promotingthe appropriate adjustment of the treatment plan.
Conclusion
Patients in need of genetic testing must first see a genetic counselor for more information regarding the genetic disorder and the likelihood of their family member developing the disease later in life. As demonstrated in the discussion, HD disease is an inherited disease, which calls for genetic testing of family members with a genetic history of the disease. However, the client needs to undergo genetic counseling to be able to make a sound decisions on whether or not to go through with the process.
References
Karadag, Y. S., Cavdarli, B. E., & Yuksel, R. N. (2021). Huntington's disease in Turkey: genetic counseling, clinical features, and outcome. Neurological Research, 43(5), 381-386. https://doi.org/10.1080/01616412.2020.1866355
Klyushnikov, S. A. (2020). Huntington's disease. LO Badalyan Neurological Journal, 1(3), 139-158. https://doi.org/10.17816/2686-8997-2020-1-3-139-158
Migliore, S., Jankovic, J., & Squitieri, F. (2019). Genetic counseling in Huntington's disease: potential new challenges on horizon?. Frontiers in neurology, 10, 453. https://doi.org/10.3389/fneur.2019.00453
Oosterloo, M., Bijlsma, E. K., Verschuuren-Bemelmans, C. C., Schouten, M. I., de Die-Smulders, C., & Roos, R. A. (2020). Predictive genetic testing in Huntington's disease: should a neurologist be involved?. European Journal of Human Genetics, 28(9), 1205-1209. https://doi.org/10.1038/s41431-020-0633-9
Wieringa, G., Dale, M., & Eccles, F. J. (2021). The experience of a sample of individuals in the United Kingdom living in the pre‐manifest stage of Huntington's disease: An interpretative phenomenological analysis. Journal of Genetic Counseling. https://doi.org/10.1002/jgc4.1497
Top of Form
Bottom of Form
Top of Form
Bottom of Form
Top of Form
Bottom of Form
Top of Form
Top of Form
Bottom of Form
Top of Form
With the increase in knowledge around genetic issues, it is important that all health care providers are prepared to have thorough genetic-based discussions now with their patients. In this assignment, you will synthesize your knowledge into a client case with a real or potential genetic health-related illness.
General Guidelines:
Use the following information to ensure successful completion of the assignment:
This assignment uses a rubric. Please review the rubric prior to beginning the assignment to become familiar with the expectations for successful completion.
Doctoral learners are required to use APA style for their writing assignments. The APA Style Guide is located in the Student Success Center.
This assignment requires that at least two additional scholarly research sources related to this topic, and at least one in-text citation from each source be included.
You are required to submit this assignment to LopesWrite. A link to the LopesWrite technical support articles is located in Class Resources if you need assistance.
Directions:
Write a paper (1,000-1,250 words) addressing a client case that might benefit from the process of genetic counseling. Describe the reason for the genetic counseling based on the findings from your completion of the family health portrait. Discuss the possible reactions the patient may have to your counseling and how to avoid negative reactions. Imagine this assignment as if you are giving this counseling to a patient and be sure to discuss the following:
Health
Prevention
Screening
Diagnostics
Prognostics
Selection of treatment
Monitoring of treatment effectiveness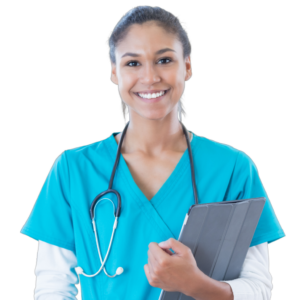 Struggling to meet your deadline ?
done on time by medical experts. Don't wait – ORDER NOW!