Grounded Theory and Ethnography Essay
Grounded Theory and Ethnography Essay
Qualitative research is based on methods of observation and inquiry to provide insight into the meaning of human experiences. It creates possibilities for change through increased awareness and purposeful action (Najafi et al., 2016). Two designs used in qualitative research are grounded theory and ethnographic methodologies. Grounded theory methodology refers to a design that allows researchers to understand the behavior of participants despite their cultural background. The approach expands upon an explanation of a phenomenon by pointing out key elements and categorizing the relationships of the elements to the contexts and process of the experiment (Najafi et al., 2016). Ethnography, on the other hand, looks at the social interaction of users in a given environment and generates an in-depth insight into the users' views and actions coupled with the sights and sounds encountered during the day. To clarify further, the following paragraphs will outline the differences and similarities between grounded theory and ethnographic research.
Differences
A notable difference is that ethnography tries to understand a participant's behavior concerning a specific culture. Ethnographers, therefore, focus on only one aspect rather than looking at the whole context (Najafi et al., 2016). Grounded theory design on the other hand tries to elucidate a phenomenon by interweaving it with the context of participant behavior. Another difference lies in the literature review. Normally, researchers adopting the grounded theory do not consult literature before executing their fieldwork to minimize preconceptions and ensure the concept of interest is grounded in data (Aldiabat & Navenec, 2011). In contrast, ethnographers review numerous research before conducting a study. The literature review ensures that the researcher does not repeat other studies and identifies gaps in the literature.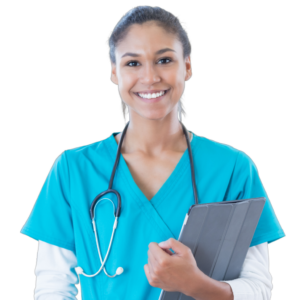 Struggling to meet your deadline ?
Grounded Theory and Ethnography Essay
done on time by medical experts. Don't wait – ORDER NOW!
The third difference is seen in sample selection. Grounded theory adopts a theoretical sampling technique to help in theory building. The researchers collect, code, and analyze the collected data intending to come up with a theory. They, therefore, have to start with purposive sampling and then use theoretical sampling to select participants who can best help in theory development (Najafi et al., 2016). In contrast, ethnographers' aim is not to come up with theories but rather to define the cultural meaning behind a particular concept. The researchers, therefore, use purposive sampling to get various key informants with the most knowledge about culture and willing to act as representatives in revealing and interpreting the culture (Aldiabat & Navenec, 2011). Lastly, grounded theorist reports their results by discussing conceptual analysis and substantive theory generated from the collected data. Ethnographers on the other hand adopt descriptive techniques like narratives to outline participants and their actions. 
Similarities
In terms of similarities, the two designs study the phenomenon in their natural context and utilize a holistic approach to understanding the phenomenon. Both techniques use various data collection approaches to generate multiple interpretations and make the study accurate and credible (Aldiabat & Navenec, 2011). Another striking similarity is that both grounded theory and ethnography generate reports from the perspective of participants who have experienced the phenomenon in a natural setting. Further, reports in the two designs embed excerpts from the interviews and stories from the participants to enhance the overall richness of the research findings. 
In conclusion, selection of the depicted methodologies relies on the research questions as well as the differences and similarities stipulated above. However, both designs offer an opportunity to follow up on respondent answers in real-time generating valuable conversations around the subject. 
 References
Aldiabat, K., & Navenec, L. (2011). Clarification of the blurred boundaries between grounded theory and ethnography: Differences and similarities. Turkish Online Journal of Qualitative Inquiry, 2(3). http://dx.doi.org/10.17569/tojqi.04785
Najafi, T. F., Roudsari, R. L., Ebrahimipour, H., & Bahri, N. (2016). Observation in Grounded Theory and Ethnography: What are the Differences?. Iranian Red Crescent Medical Journal, 18(11). https://doi.org/10.5812%2Fircmj.40786
Assessment Description
The three types of qualitative research designs are phenomenological, grounded theory, and ethnographic research. Compare the differences and similarities between two of the three types of qualitative studies and give an example of each.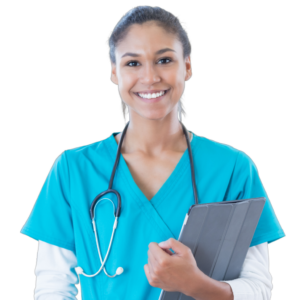 Struggling to meet your deadline ?
Grounded Theory and Ethnography Essay
done on time by medical experts. Don't wait – ORDER NOW!