Health Assessment of the Toddler, Preschool, and School-Aged Child Essay
            Child abuse and maltreatment are defined as the behavior subjected towards a child which is outside the norm of conduct and involves significant risks leading to emotional and physical harm. There are four main types of abuse among children such as sexual abuse, physical abuse, emotional abuse, and neglect. According to the World Health Organization (WHO), approximately 3 in every 4 children between the age of 2 to 4 years suffer from physical punishment or psychological violence regularly (Swedo et al., 2020). The purpose of this discussion is to evaluate the common types of abuse among school-aged children and the most appropriate action plan to promote the safety of the child.
Common Types of Abuse among School-Aged Children
            In the United States, school-aged children are between the age of 4 to 6 years, at the beginning, which continues to 16-18 years. The most common type of abuse among children within this age group is neglect. According to the Centre for Disease Control and Prevention (CDC), school-aged children are neglected at the rate of 8.9 per 1000 children in the U.S, which accounts for 61% of all the reported cases of abuse(Bowen & Nhan, 2021). Some of the common forms of neglect include failing to give the child medical care when needed, abandoning or locking the child in a room, and leaving your child at home alone among others. The second most common abuse is emotional abuse, followed by physical abuse and sexual abuse.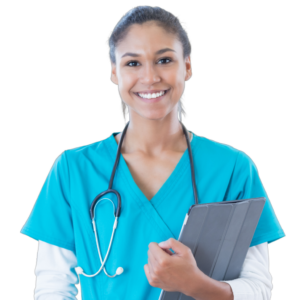 Struggling to meet your deadline ?
Health Assessment of the Toddler, Preschool, and School-Aged Child Essay
done on time by medical experts. Don't wait – ORDER NOW!
Warning Signs and Physical and Emotional Assessment Findings
            In the assessment of child abuse among school-aged children, nurses normally look for warning signs such as anxiety, irritability, malnutrition, depression, bruises, scars, unexplained behavioral changes, poor relationship with parents, and becoming withdrawn among others(Swedo et al., 2020). The nursing care plan will thus involve assessment of signs and symptoms of malnutrition, assessment of the level of fear and anxiety in the child and how it manifested, and assessment of the abuse for abusive patterns like violent behavior, alcohol use among other psychosocial problems. The assessment findings will determine which type of abuse the child has undergone. For instance, anxiety and withdrawal symptoms indicate neglect, whereas the presence of bruises and scars can indicate physical or sexual abuse.
Cultural Variations
Making a diagnosis suggesting or confirming child abuse is quite challenging as a result of the several medical conditions and cultural practices that resembles the warning signs of child maltreatment. A good example is the coining or caogio, which is an anxiety healing practice, used to date (Viero et al., 2019). This dermabrasion therapy entails intense rubbing of the skin in the management of several illnesses among the Laotians, Cambodians, and Vietnamese. The child will end up with physical injuries and scars which might be mistaken for physical abuse.
Reporting Mechanism in Texas
Based on Texas law, any person suspecting a child who has been abused or neglected is expected to immediately file a report through the emergency contact "911" then call the Texas Department of Family and Protective Services (DFPS) for further investigations (Bowen & Nhan, 2021). Healthcare professionals such as nurses are required to make the report within 48 after first suspecting that a child has been neglected or abused or is a victim of an offense under the Texas law Section 21.11, Penal Code.
Conclusion
            Child abuse is a serious offense punishable by law in Texas just like other states across the U.S. A child can be abused physically, emotionally, sexually, or by neglect. Most children suffer greatly emotionally than physically, hence affecting their development and social interaction skills. Appropriate mitigating strategies must thus be implemented to promote the safety and well-being of the child.
References
Bowen, K. N., & Nhan, J. (2021). Stakeholder collaboration of a Texas Children's Advocacy Center: An exploratory analysis of relations between law enforcement, Child Protective Services, and the children's advocacy center. Children and Youth Services Review, 121, 105837. https://doi.org/10.1016/j.childyouth.2020.105837
Swedo, E., Idaikkadar, N., Leemis, R., Dias, T., Radhakrishnan, L., Stein, Z., … & Holland, K. (2020). Trends in US emergency department visits related to suspected or confirmed child abuse and neglect among children and adolescents aged< 18 years before and during the COVID-19 pandemic—United States, January 2019–September 2020. Morbidity and Mortality Weekly Report, 69(49), 1841. https://doi.org/10.15585/mmwr.mm6949a1
Viero, A., Amadasi, A., Blandino, A., Kustermann, A., Montisci, M., & Cattaneo, C. (2019). Skin lesions and traditional folk practices: a medico-legal perspective. Forensic Science, Medicine, and Pathology, 15(4), 580-590.https://doi.org/10.1007/s12024-019-00115-4
Child abuse and maltreatment is not limited to a particular age—it can occur in the infant, toddler, preschool, and school-age years. Choose one of the four age groups and outline the types of abuse most commonly seen among children of that age. Describe warning signs and physical and emotional assessment findings the nurse may see that could indicate child abuse. Discuss cultural variations of health practices that can be misidentified as child abuse. Describe the reporting mechanism in your state and nurse responsibilities related to the reporting of suspected child abuse.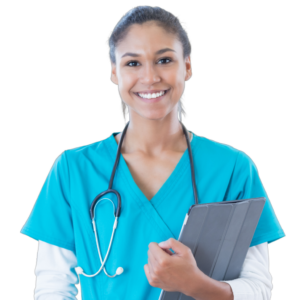 Struggling to meet your deadline ?
Health Assessment of the Toddler, Preschool, and School-Aged Child Essay
done on time by medical experts. Don't wait – ORDER NOW!