Health Issues for the Aging Essay
Health Issues for the Aging
At the biological level, the process of aging normally results from the impact of the accumulation of various molecular and cellular damage with time. This results in a decline in mental and physical capacity, with an increased risk of health problems and ultimately death. Some of the common health complications reported among the elderly include cardiovascular diseases, hearing loss, back and neck pain, cataracts and refractive errors, chronic obstructive pulmonary disease, dementia, depression, and diabetes among others (Zhang et al., 2018). Old age is also associated with the emergence of numerous complex health statuses commonly referred to as a geriatric syndrome. However, with advanced technology, the healthcare system has been able to come up with appropriate interventions to help promote the health and well-being of older people. The purpose of this paper is to illustrate how cardiovascular diseases affected the elderly, in addition to the proposed solution to help address this health issue.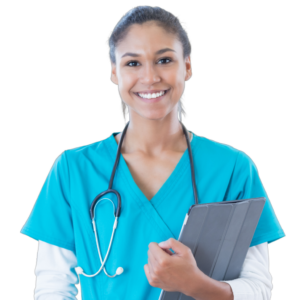 Struggling to meet your deadline ?
Health Issues for the Aging Essay
done on time by medical experts. Don't wait – ORDER NOW!
Health Issues
Older adults above 65 years are at higher risk of developing cardiovascular diseases as compared to younger people. According to the CDC, 14.2% of adults above the age of 45 years were diagnosed with coronary heart disease (CHD), stroke, or both last year (Colpani et al., 2018). Additionally, heart disease has been reported as the leading cause of death among the elderly for over a century. The increased risk of cardiovascular diseases among the elderly is associated with several factors including the impact of the aging process on the cardiovascular system. For instance, increased left ventricular wall thickness with age is associated with an increase in blood pressure (Zhang et al., 2018). Consequently, reduced physical functioning with age also promotes inactivity which is one of the main risks factors for heart disease. However, several screening tools and management strategies have been developed to promote early diagnosis and treatment.
Evaluating what the Literature Suggests as a Resolution
According to the American Heart Association, the main mitigating strategy to reduce the burden associated with cardiovascular diseases among the elderly is through the adoption of a healthy lifestyle. Gondoni et al. (2021) suggest that older adults must try to be more physically active, quit smoking, keep a healthy weight, follow a heart-healthy diet, manage stress, and frequently monitor their blood pressure and cholesterol levels. Several treatment options have also been approved by the U.S. Food and Drug Administration (FDA) for the management of a wide range of patients with different types of cardiovascular diseases such as heart failure. Colpani et al. (2018) confirm in their study the need for patients to adhere to the treatment guidelines and adopt self-care behavior to promote positive care outcomes. Controlling hypertension among the elderly should be well initiated before the patient starts showing signs.
Attempts to Incorporate the Solution into Public Policy
It should be well acknowledged in the community that solutions for preventing heart disease among the elderly need to be part of the public policy. As such, it is important to consider public health approaches that focus on systems, policy, and environmental changes to facilitate the prevention of heart diseases by producing sustainable improvement in the social and physical environment promoting choices, accessibility, availability, resources, and information for health behavior (Altavilla et al., 2018). Currently, several policy-level approaches have been implemented successfully, with a positive outcome such as the tobacco- and alcohol-use laws. Consequently, at the state and local level, policies aiming at reducing the concentration of sodium in restaurants and processed foods have also been proposed. These policies will help promote healthy diets, food choices, and increase awareness to prevent heart diseases among elderly people.
Barriers to Implementation of the Solution
Several challenges hinder the appropriate implementation of the above-stated solutions to help promote the health and well-being of the elderly and reduce the burden associated with cardiovascular disease. One main challenge is knowledge deficit. Most elderly people are usually less informed concerning appropriate lifestyle modification to prevent heart disease. Ignorance promotes poor decision-making. Another challenge is the fact that most elderly people fail to understand their role in promoting their health (Gondoni et al., 2021). As such, they wait until they develop the complication to start receiving treatment rather than preventing it in the first place. The last challenge is the lack of adequate finances to promote the proposed life modification in the prevention of heart disease. Some of the elderly, especially those with a low socioeconomic status do not have any form of health insurance. As such, they cannot afford to pay for routine screening as recommended for early diagnosis and treatment of heart diseases. Additionally, they cannot afford healthy foods, and instead, consume fast food which is high in calories and sodium.
Options for Public/Private Funding
There is a great need for private and public funding for the prevention and treatment of heart disease. Private funds can help supplement the government-funded Medicaid and Medicare systems to promote affordability of routine screening and treatment of elderly with a heart problems. For instance, the Million Hearts® 2022 national initiative which is being led by both the Centers for Medicare & Medicaid Services and the CDC has raised adequate funding to help prevent up to 1 million heart attacks and strokes in the next 5 years (Zhang et al., 2018). Continued support by organizations like American Heart Associating has also displayed beneficial results in the promoting of research on better approaches to help prevent heart disease.
Recommendation
Despite the efforts that have been directed towards the prevention of heart disease among the elder over the years, the burden of the disease among this vulnerable population is still on the rise. As such, I would propose that more attention should be put on life modification strategies like healthy diet and exercise to help promote the health and well-being of the elderly (Altavilla et al., 2018). Additionally, routine screening protocols for heart disease should be implemented in all healthcare centers for the elderly, to promote early diagnosis and timely treatment.
Conclusion
Heart disease is the leading cause of death among the elderly globally. To reduce the burden associated with this health problem, appropriate mitigation strategies should be incorporated into public policy to promote positive outcomes. Such policies shouldfocus on educating the public on appropriate lifestyle habits and available treatment options to help reduce the burden associated with the disease.
References
Altavilla, G., D'Elia, F., & Raiola, G. (2018). A brief review of the effects of physical activity in subjects with cardiovascular disease: An interpretative key. Sport Mont, 16(3), 103-106.DOI 10.26773/smj.181018
Colpani, V., Baena, C. P., Jaspers, L., Van Dijk, G. M., Farajzadegan, Z., Dhana, K., … & Franco, O. H. (2018). Lifestyle factors, cardiovascular disease and all-cause mortality in middle-aged and elderly women: a systematic review and meta-analysis. European journal of epidemiology, 33(9), 831-845.https://doi.org/10.1007/s10654-018-0374-z
Gondoni, L. A., Nibbio, F., & Titon, A. (2021). Beneficial Effect on Exercise Tolerance of a Comprehensive Rehabilitation Program in Elderly Obese Patients Affected With Heart Disease. Frontiers in Cardiovascular Medicine, 8, 518. https://doi.org/10.3389/fcvm.2021.652921
Zhang, Y., Chen, Y., & Ma, L. (2018). Depression and cardiovascular disease in elderly: Current understanding. Journal of Clinical Neuroscience, 47, 1-5. https://doi.org/10.1016/j.jocn.2017.09.022
As of 2017, health care expenditures in the United States are near 17.9% of our gross domestic product (GDP), with a major portion of Medicare funding going toward chronic illness and care at the last 6 months of life. The Patient Protection and Affordable Care Act (ACA) has made some initial legislative changes in the U.S. health system, but not sufficient enough to address growing expenditures and caring for the large aging population. In this assignment, learners will synthesize issues in aging with health policy solutions by writing a paper on one health issue for older individuals addressed in the topic and offering a policy solution. Example of issue: In 2014, more than 50% of the costs of institutional long-term care for older persons was paid for with public funds from Medicaid.
General Guidelines:
Use the following information to ensure successful completion of the assignment:
This assignment uses a rubric. Please review the rubric prior to beginning the assignment to become familiar with the expectations for successful completion.
Doctoral learners are required to use APA style for their writing assignments. The APA Style Guide is located in the Student Success Center.
This assignment requires that at least two additional scholarly research sources related to this topic and at least one in-text citation for each source be included.
You are required to submit this assignment to LopesWrite. A link to the LopesWrite technical support articles is located in Class Resources if you need assistance.
Directions:
Write a paper (1,000-1,250 words) that addresses a health issue for older individuals. Include the following:
Evaluate what the literature suggests as a resolution to your chosen issue.
Discuss any attempts to incorporate the solution into public policy.
Determine the barriers to implementation of the solution.
Analyze the options being discussed for public or private funding.
Propose your own recommendation.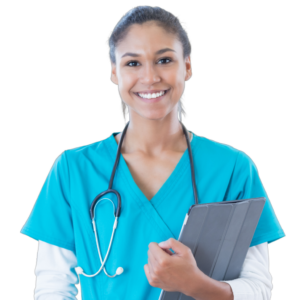 Struggling to meet your deadline ?
Health Issues for the Aging Essay
done on time by medical experts. Don't wait – ORDER NOW!